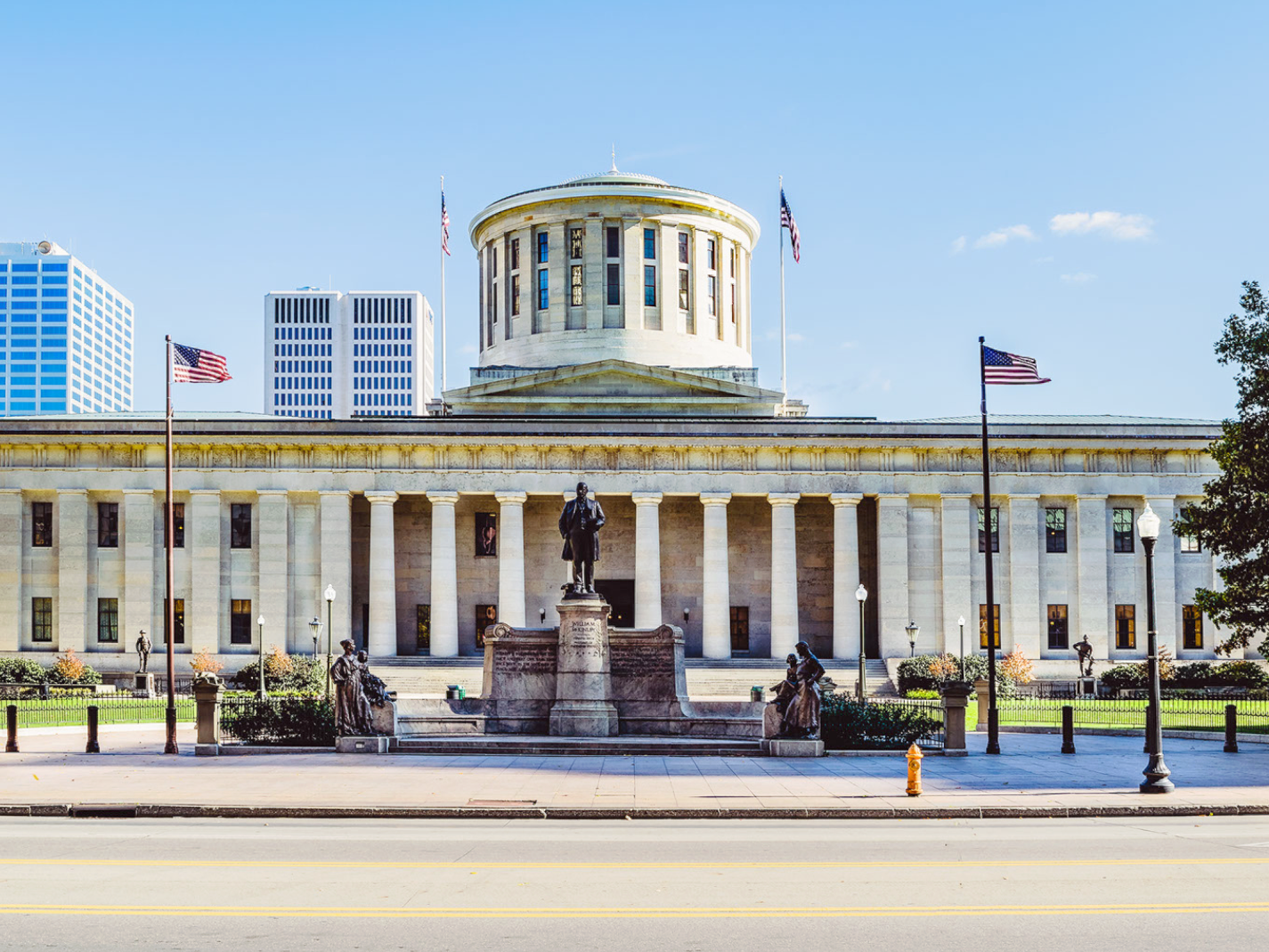 Some states are known for being innovative or expressive in outsized ways, with governmental policies that are often bold, and business entrepreneurship that is similarly spectacular in its magnitude. For example, among states with a liberal-progressive tradition, California is seldom dull and ordinary. Similarly, among states with a more conservative-libertarian orientation, Texas and Florida often lead the nation.
By contrast, most states tend to be a bit more cautious, often acting as followers rather than leaders in big public policy initiatives. That describes Ohio to a tee—it is usually neither the first nor the last state to adopt any law, and it tends to elect middle-of-the-road politicians, such as Ohio's current governor Mike DeWine.
Yet, this year, Ohio may enact the boldest higher education reform of any state, outdoing Florida and its innovative, young governor Ron DeSantis. The prime mover behind this effort is a relatively junior state senator, Jerry Cirino, whose Senate Bill 83 is rightly grabbing national attention. As the Chronicle of Higher Education declared on March 30, "This Ohio Bill Wouldn't Just Ban Diversity Training. It Would Reshape Higher Ed." Instead of restricting one or two controversial campus practices, such as required diversity statements, the Cirino proposal is broad-based. Let me demonstrate the comprehensiveness of this 39-page bill by mentioning 10 provisions beyond those banning mandatory diversity statements and diversity training (these provisions apply to state universities, which educate a large majority of Ohio students). Specifically, the bill:
1. Requires students pursuing bachelor's degrees to have a three-credit-hour course in American history or government, including study of the Constitution, the Declaration of Independence, some of the Federalist Papers, the Emancipation Proclamation, and several other documents;
2. Largely prohibits formal university agreements with China, although allows the admission of Chinese students to Ohio universities;
3. Requires university mission statements to proclaim the importance of free speech and expression;
4. Imposes post-tenure review requirements on faculty;
5. Essentially bans faculty strikes;
6. Requires faculty to post course syllabi for easy public inspection;
7. Requires the state higher education bureaucracy to explore the creation of a three-year bachelor's degree (as opposed to the de facto four-year standard);
8. Prohibits university discrimination or preferences based on membership in groups defined by race, ethnicity, religion, sex, or gender identity;
9. Assigns an important, mandatory role for student evaluations in faculty performance evaluations (at least 50% of the teaching assessment), including student assessment of the political or other biases of the instructor;
10. Imposes mandatory training of new appointees to university governing boards.
Although Senator Cirino is relatively new to the legislature, he is a senior citizen, a retired Northeast Ohio medical technology CEO who has served on the governing boards of two colleges (one private), who has nine kids he has put through school, and who probably helped educate a nice proportion of his 37 grandchildren. Senate Bill 83 is not just a wild legislative effort with zero chance of passage introduced by a political novice. The Republicans have 26 of the 33 seats in the Ohio Senate, and Senator Cirino tells me that an identical bill has been introduced into the Ohio House, which is overwhelmingly Republican as well.
[Related: "How to Harpoon the DEI Leviathan"]
While I would be surprised if the bill became law without some modification—especially given the fierce opposition of certain university groups—as a veteran observer of Ohio politics, I think it has a better-than-decent chance of largely surviving. Interestingly, the universities see it the same way—they have been reluctant to denounce the bill for fear of offending important funders. Some prominent higher education reformers, such as Michael Poliakoff, president of the American Council of Trustees and Alumni, and Peter Wood, president of the National Association of Scholars, have already testified for the bill in Columbus.
This legislative initiative, and less comprehensive bills in other states, would not have happened a decade ago. Higher education is paying the price for its haughty, "public be damned" attitude, the belief that it is insulated from American political life and that the "little people" (to use an expression popularized by the late Leona Helmsley) are politically unimportant. Yet a recent NORC/Wall Street Journal poll shows that a majority of Americans doubt the value of higher education. This decline in support is striking, and, most ominously, is particularly pronounced among younger folks who most recently experienced college.
It is not just conservative and rural Republicans who are skeptical of universities. Most Americans do not believe students should have to renounce their "white privilege" or profess fidelity to an agenda pushed by increasingly powerful diversity, equity, and inclusion (DEI) administrators. They don't like when a federal judge (Stuart Kyle Duncan) is shouted down by supposedly adult law students egged on by a DEI bureaucrat at one our top universities, Stanford, or when an Ivy League school like the University of Pennsylvania is essentially putting on trial (penalty: being fired) a senior law professor (Amy Wax) whose only crime is expressing her views freely.
Americans tolerated, supported, and sometimes grudgingly admired the left-of-center, but vibrant, free expression that dominated American higher education a generation ago. But as a woke, intolerant, radical-left ideology has increasingly prevailed on campus, Americans are either saying no to higher education or favoring putting severe limits on its public support, such as those expressed in Senator Cirino's bill.
---
Image: Adobe Stock