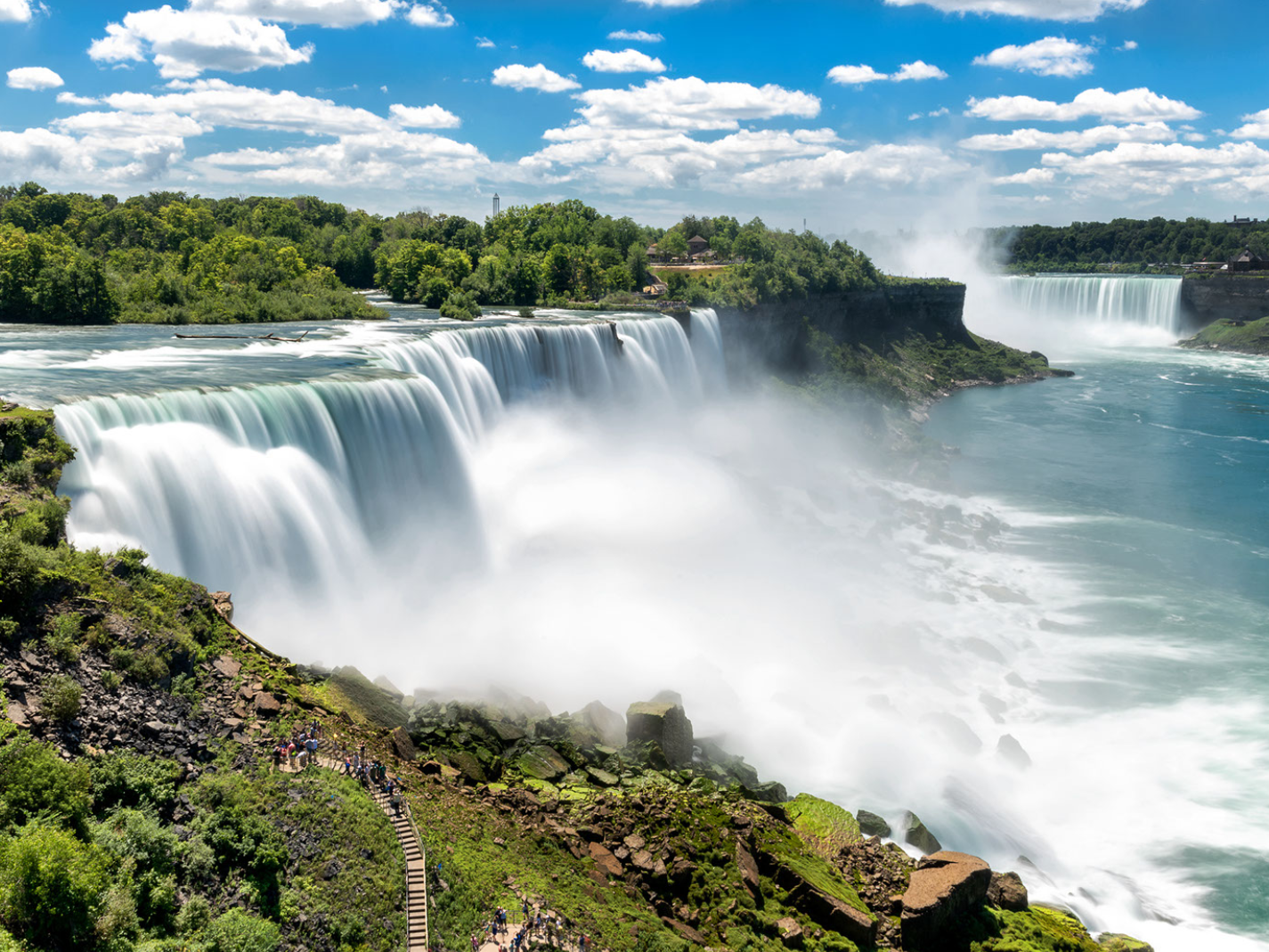 Why do we feel lied to when we are admonished to "Follow the Science"? Is it because "the Science" is herding us to energy suicide? For our own good, of course. Is it because "the Science" insists that the distinction between men and women is illusory, and enthusiastically backs up the delusion with stunning non sequiturs? If fungi have 57 sexes, why can't humans have them too, you science denier? Do we feel lied to because "the Science" warns us about politicized science and misinformation, while peddling patently political nonsense? Red-hot rejoinders about "real" science versus "fake" science strafe the public square, to no one's edification.
There seems to be something seriously rotten with modern science. But what, precisely, is wrong, and how can we set it right? Please indulge me as I share a personal anecdote.
When I was a biology professor, I often received invitations to judge local science fairs, which I usually accepted, because judging science fairs is a lot of fun. There were always the predictable cobbled-together-the-night-before entries, trivial "experiments" (which soap do my friends like best?), and tongue-tied adolescents whose parents clearly had done most of the work for them. Such students were obviously not destined for careers in science, but so what? Few people are, and they at least made for an amusing way to spend a Saturday morning. Usually mixed in, however, were a few bright sparks, students who actually had the potential to become scientists. Finding such students is the whole point of science fairs, after all.
One year, one of the bright sparks was a twelve-year-old girl whose project was about paleontology, specifically the fossils of the Niagara Escarpment. This formation runs east to west across upstate New York: Niagara Falls exists because the waters of the Niagara River tumble over the escarpment. Along its length, sediments of different geological periods are exposed, which are reflected in different fossils. Put together the fossils with the different ages of the sediments, and you get a rough picture of the evolution of life long ago.1
The girl's project consisted of a diorama of fossils collected at different locations along the escarpment, which she displayed with commentary about the geology and paleontology. What struck me was the girl's enthusiasm, persistence, and curiosity, essential qualities of a good scientist. She had studied the fossils and the geological periods. She had developed a systematic collection plan and had dragooned her father (who was not an academic) into driving her on the weekends to various locations all over the state so she could gather and photograph the fossils. She had maintained a detailed notebook, which she brought to her display. She had even looked into the legal issues surrounding fossil collecting. Truly, I thought, here was a scientist in embryo, worthy of all the encouragement we could give her.
[Related: "Death of a Science Academy"]
When it came time to judge the entries, I advocated a prize for her. To my surprise, my fellow judges (all academic scientists) said that would be impossible because the girl had disqualified herself. Why? She had not followed the "Scientific Method." How so? She had not posed a null hypothesis. She had not carried out an experimental test. Because there was no test, she had no quantitative results to interpret. I asked: did that mean that paleontology—where no experiments are possible—could not be a science?
After a long (and collegial, let me add) discussion with my fellow judges about the nature of science, the decision boiled down to a technicality. The rules of the science fair demanded the scientific method—hypothesis, test, analysis, and interpretation—and it would be unfair to the other participants to reward a student who had not followed that rule. Case closed. Award denied. She lost.
I tell this story because it represents in microcosm the problem with modern science: it has become alienated from science itself. Define for me the "Science" we are all supposed to be following. The answers will generally come down to various razors that demarcate "science" from "non-science." For example, science follows the scientific method. Anything that does not follow the scientific method is therefore non-science. Science is falsifiable: if it is not falsifiable, it is not science. Science is peer-reviewed. Science is the opposite of pseudoscience. Science is the consensus of scientists. And so on. On the one side is science, and on the other non-science. You can now see the problem. All can serve to define science, yet, paradoxically, none can. Those dividing lines are not objective distinctions—they are set by the same arbitrary and uninformed rules that disqualified my incipient paleontologist.
This muddled state of affairs has come about because modern science has become institutionalized, bureaucratized, beset on all sides by rules that have little meaningful to say about the endeavor of science, how it is done, and how it progresses. The result has been politicized science, an instrument for something it was never intended to be, to wit: just another special interest jockeying for its place at the public trough. Lacking any clear idea of what science is, our public policies for supporting science—multi-hundred-billion-dollar government spending programs, essentially—are likely to wander off into dark alleys where science can be shanghaied by power. The best defense against that is clarity on what science is.
Science makes a distinct claim on how to make sense of the world. Art and theology also strive to make sense of the world, so the question boils down to where the distinction lies. Unlike art and theology, science strives to coax answers from nature itself about its own nature. Unlike science, art and theology filter nature's answers through personal perception and creative expression (art) or through the transcendent sense of the divine (theology). We may concoct a theology of the electron, for example, but when we do so, we are using the electron as a lens to clarify the nature of God. Science strives to peel those filters back so that the electron itself can tell us about itself. Allowing nature to speak for itself is arguably what makes science distinctive. Niels Bohr expressed it best, defining science as "the gradual removal of prejudices."2
[Related: "Greenwashing a Famine"]
Bohr's aphorism puts the scientific method (or, more accurately, the hypothetico-deductive method) in a properly humble place as but one tool for peeling away those layers of prejudice. Like all tools, it is useful in some circumstances, and not in others. By itself, the scientific method is a poor guide to what science is. The same can be said for any of the other lines that purportedly demarcate science from non-science. Bohr's aphorism also opens the door to the fundamental similarity of science to "unscientific" modes of thought like art and theology: all are profound acts of creativity. Albert Einstein asked us to imagine riding along on a photon. August Kekulé dreamt of the benzene molecule as an ouroboros, a molecular snake eating its own tail. Charles Darwin called his theory of adaptive inheritance a "mad dream."3 The polymerase chain reaction came to Kary Mullis out of the blue during a wine-fueled, late-night drive through the fragrant forests of northern California, his sleeping girlfriend beside him in the passenger seat.4
Embarrassed by such "unscientific" inspirations, scientists concoct fables to hide those messy dreams of reason behind drapes of scrupulous experimental methodology. The so-called scientific paper does not really describe science. It is a performance piece designed to hide the inchoate wanderings of scientists behind a façade of objectivity and linear thought. I often would tell students who were demanding answers and clarity that if you're not stumbling around confused half the time, you're not really doing science. This is because science is not driven by logic, or funding, or rules, but by the confusion that swirls around the creative act. This cannot be constrained by fences.
Yet, it is scientists themselves who can be the most ardent builders of philosophical fences. They do so because building fences is profitable. Our modern system of science funding provides the planks, posts, and nails, and rewards when fences are built. The business of modern science is now to spend public money to build more fences. No wonder science is no longer in the business of breakthroughs.5
Paradoxically, it is the generous public funding of science that has brought modern science to its present sorry state. At the end of World War II, we embarked on an experiment, centered on the hypothesis that the best way to promote science would be through federal subsidies for the basic sciences. That experiment has been a failure, growing prejudices at rates far faster than they can be culled. The experiment failed because its crafters did not give sufficient weight to the core proposition that science is fundamentally a creative endeavor. Science can only thrive in an atmosphere of near intellectual anarchy: the utmost freedom for scientists to think, to engage with their peers, to be wrong, and to take intellectual risks, unbound by fences. Bureaucrats, administrators, and politicians hate creativity because they cannot control it. They now run the show, so they call the tune.
The public funding of science has been a siren song. To bring science back, declare the experiment to be the failure that it is.
---
1 Grabau, A. W. and E. J. Letson (1901). Guide to the Geology and Paleontology of Niagara Falls and Vicinity, University of the State of New York.
2 Quoted in Rhodes, R. (2012). The Making of the Atomic Bomb: 25th Anniversary Edition, Simon & Schuster.
3 McComas, W. F. (2012). Darwin's Invention: Inheritance & the "Mad Dream" of Pangenesis. The American Biology Teacher 74(2): 86-91.
4 Mullis, K. (2010). Dancing Naked in the Mind Field, Knopf Doubleday Publishing Group.
5 Park, M., E. Leahey, et al. (2023). Papers and patents are becoming less disruptive over time. Nature 613(7942): 138-144.
---
Editor's Note: This piece is part of a new Minding the Campus article series called Minding the Sciences, wherein we are renewing our focus on the sciences given the many threats it faces in modern academia. Click here to learn more.
Image: Adobe Stock