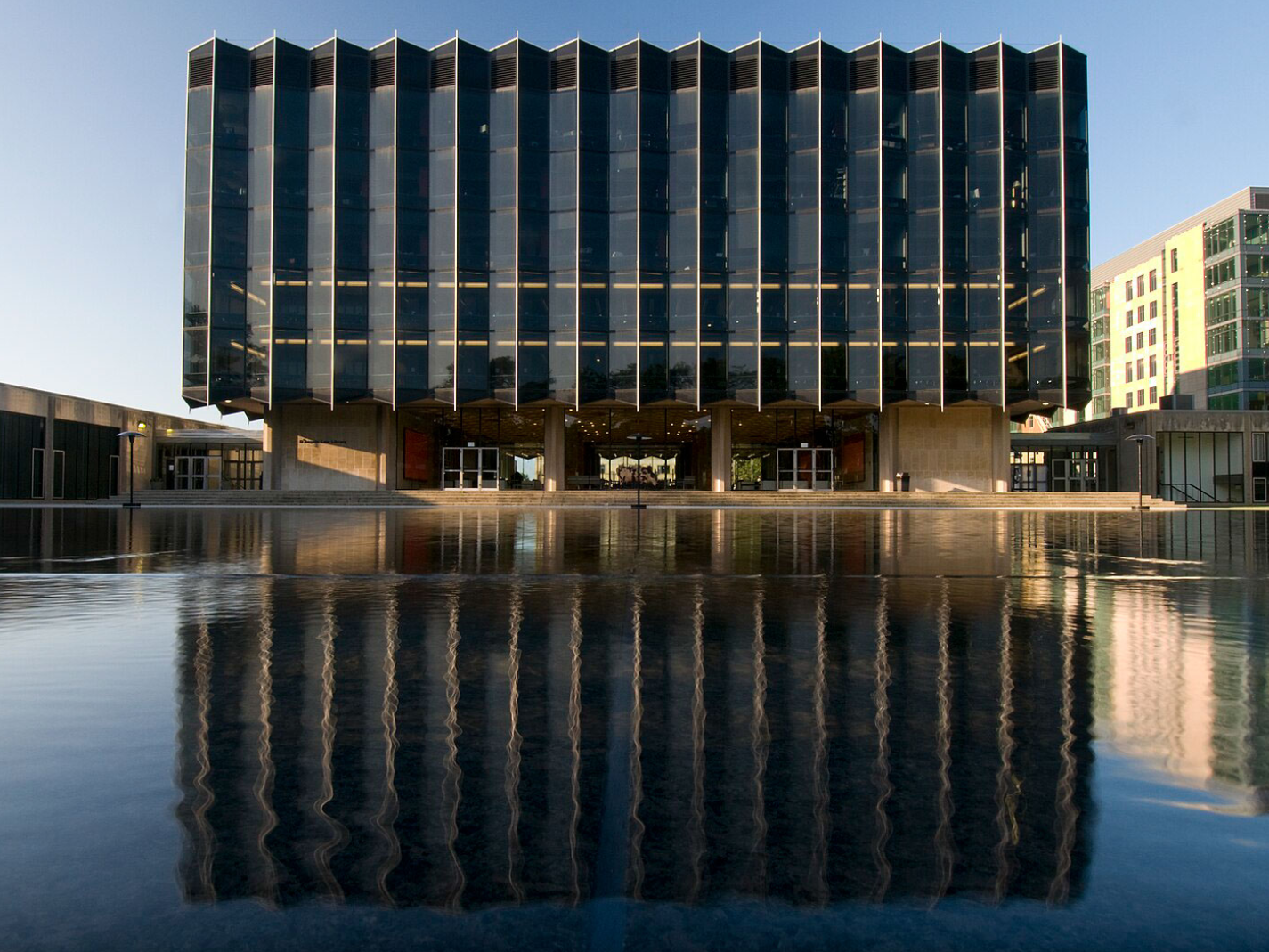 "All sentiment is right; because sentiment has a reference to nothing beyond itself, and is always real, wherever a man is conscious of it. But all determinations of the understanding are not right; because they have a reference to something beyond themselves, to wit, real matter of fact; and are not always conformable to that standard." – David Hume, Of the Standard of Taste and Other Essays
Two news stories have made many law professors eager to step into the public domain as self-proclaimed experts and provide guidance to the public: Supreme Court judgments they deem unfavorable, or even illegitimate, and the government's case against a former U.S. president. In response to the latter story, many law professors have decided to become effective members of the prosecution and publish what amount to amicus curiae ("friend of the court") briefs in major media outlets. This behavior prejudices any trial, distorts public opinion, and emboldens partisan judges, especially when law professors from the "elite" law schools like Yale and Harvard (where eight out of nine Supreme Court Justices are alumnae) fancy themselves a private back channel to the judiciary. It also violates the American Bar Association's (ABA) Model Rules of Professional Conduct.
In both these instances, and many others, a number of law professors—especially from Harvard, Yale, Chicago, Stanford, NYU, and Berkeley—have arguably made a self-incriminating case against their professorship status, and against what authority they may have from the ABA.
Some readers may think that this is just more of the same. The academy is overwhelmingly liberal and progressive—so what? Others, particularly faculty and administrators, may think it is merely an exercise of academic freedom. In law schools, however, there are complications, and even regulations, that extend far beyond those in the rest of the university system. Consequently, such behavior by law school faculty must be stopped.
This is for two primary reasons: it undermines the core principle of legal objectivity, and, perhaps more importantly, it contaminates the standards of legal education, including the kind of role model that law professors will be for their students.1
The way in which many law professors have indulged their partisan passions—and have demonstrated intellectual confusion—in the pages of mass media, and in classrooms, constitutes a fundamental professional failure in their obligation known as "higher duty."
What does higher duty mean? The ABA spells it out in the preamble to its Model Rules of Professional Conduct.2 These rules must be front and center for both lawyers and law professors. Unfortunately, there is a conflict of interest because the ABA issues rules, licenses lawyers and judges, and regulates law schools, but it also acts as its own policeman. This often results in the Model Rules being treated with a wink and a nod by members of the Bar and law school professors, because the very nature of how law is taught creates a culture where "working around" all the rules, as if they were potential roadblocks, and finding "exceptions" to legal interpretations are thought to demonstrate clever reasoning and rhetoric. But do they really?
[Related: "Law School Rankings and the Science of Belief"]
Many partisan and highly selective guest essays that can be read in the pages of the New York Times—by law professors from such institutions as Yale, Harvard, Chicago, NYU, Columbia, Berkeley, Georgetown, and others—act as if outright misdirection and misrepresentation, combined with mere opinion, somehow stand as law. They do not. Law professors should know better; many do, but an effective league of activist, "elite" law schools somehow thinks that it is entitled, or even called upon, to advance various "expert" interpretations of political events that are presumed authoritative. But is a law professor actually an expert?3
A law professor's primary area of expertise should be teaching. Teaching is a profession that demands maturity and self-discipline—this includes knowing when to refrain from inserting oneself into non-university controversy that falls outside strictly academic work. Nobel Prize–winning economist George J. Stigler made it clear: "Professors believe they should be free to express their opinions and free of penalties for themselves and their institutions. That is asking quite a lot. If we could decrease our entanglement in contemporary policy issues, whether by anonymity or self-discipline, we would not invite the often-correct suspicion that professional knowledge was being used for partisan purposes."4
As so many American law professors lean on "academic freedom" to justify their personal forays into political opinion, they call into question whether they are actually law teachers, and whether their institutions are actually law schools. Further, nearly all law school media statements by faculty come from the academic side of the school, from full-time tenured or tenure-track careerists, and not from the lecturers, clinical professors, and various adjuncts. Why is that? Because the non-academics are almost always practicing attorneys or current and former judges. They generally know better than to compromise themselves professionally and take sides in a law school setting.
This raises a larger question concerning university mismanagement. Saul Bellow, in his introduction to Allan Bloom's The Closing of the American Mind, discussed what he called the "backflow" of society—namely, all its arguments, contentions, and divisions—which he thought must be kept off campus, as far as is possible, so that students can concentrate on developing discipline, including their own powers of mind.
So, what has led to the degradation of our law schools? I offer five causes:
First, hiring. The liberal wing of the law academy has become too influential in operations, hiring, committees, and instruction. Ironically, there is very little "diversity" in law school faculty and administration, and even the few conservative-minded scholars who do exist are either overpowered by the majority or intimidated into silence.
Second, law students. Many law students are already ideologically biased when they matriculate, and they see law school as a way to act out their ideals. Many students shouldn't be in law school, but between the faculty, administration, and students, an enormous, self-replicating bias escalation reinforces progressive ideology in the culture of the school.
[Related: "What They Don't Teach You at Harvard Law School"]
Third, the larger university system, particularly its vulnerability to political influence and its eagerness to comply with federal interests in exchange for money, accreditation, and favors.
Fourth, the ABA. The ABA is a monopoly trade group that has been politically infiltrated to the same degree as universities and their law schools. Like the contention over "accreditation," the ABA's oversight and regulatory role does not improve the quality of legal education.
Fifth, a lack of leadership. Just what kind of leadership? Law school problems are ultimately industrial organization problems. As when companies get "fat, dumb, and lazy," the best remedy for law schools is a hostile takeover by outside interests that forces structural changes in operations, costs, and product quality.
If it were an actual business, the modern law school would be bankrupt and subject to restructuring. It would especially be subject to outside management that isn't tied to old ways of doing business and that brings modern management methods to the organization. And what are those methods? They include the measurement of asset productivity. Law schools, like universities, are among the most wasteful organizations in the service sector. Most university buildings are empty at least half the time, while labor productivity lags behind even threshold industrial benchmarks. This doesn't mean that higher education is a commercial industry per se, but it also doesn't mean that the academy can hide behind the privilege of being exempt from efficiency merely because "learning" is involved, or because professors need to do "research" (in law, there is no such thing).
All the baggage of law school culture—tenure, sabbaticals, summers off, light teaching loads, university-subsidized consulting, political activism, paid government service leave, and more—will ultimately be dismantled as the gap between law school operating costs and revenue widens further. Alternatives, including fast-track foreign undergraduate law programs, will wedge American law schools out of an industry that is already rapidly changing due to technological advances and process displacement. Larger macroeconomic effects, including price inflation, will take care of the rest.
---
1 Association of American Law Schools (AALS) Statement on Law Professors in the Discharge of Ethical and Professional Responsibilities: "American law professors typically are members of two professions and need to comply with the requirements and standards of both. Law professors who practice law are subject to the law of professional ethics in force in the jurisdictions in which they are licensed to practice. In addition, as members of the teaching profession, all law faculty members are subject to the regulations of the institutions at which they teach and to professional guidelines that are more generally applicable, such as the Statement of Professional Ethics of the American Association of University Professors. This Statement does not diminish the significance of these other sources of ethical and professional conduct. Instead, it is intended to provide general guidance to law professors concerning ethical and professional standards because of the intrinsic importance of those standards and because law professors serve as important role models for law students" (emphasis mine).
2 "A lawyer, as a member of the legal profession, is a representative of clients, an officer of the legal system and a public citizen having special responsibility for the quality of justice. As a public citizen, a lawyer should seek improvement of the law, access to the legal system, the administration of justice and the quality of service rendered by the legal profession. As a member of a learned profession, a lawyer should cultivate knowledge of the law beyond its use for clients, employ that knowledge in reform of the law and work to strengthen legal education. In addition, a lawyer should further the public's understanding of and confidence in the rule of law and the justice system because legal institutions in a constitutional democracy depend on popular participation and support to maintain their authority. A lawyer should aid the legal profession in pursuing these objectives and should help the bar regulate itself in the public interest."
3 Some of this problem can be attributed to marketing, in that law schools feel compelled to compete with each other. By showcasing their opinions in major media outlets, they are deemed by law school applicants, and their peers who rank them, as authoritative. I would argue, as Nobel Prize–winning economist George J. Stigler did, that restraint is often a better marker of academic competence.
4 George J. Stigler, economist, University of Chicago, Academic Freedom and Responsibility.
---
Image: Wikimedia Commons, Creative Commons Attribution-Share Alike 3.0 Unported license