Author:
Richard L. Cravatts
Richard L. Cravatts, Ph.D., President Emeritus of Scholars for Peace in the Middle East, is the author of "Dispatches from the Campus War Against Israel and Jews."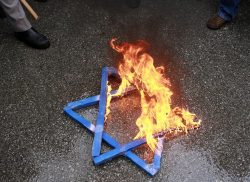 This is an open letter by the author addressed to the administrators of McGill, York, and the University of Toronto. As you are certainly aware, in recent weeks a series of troubling incidents has occurred on your respective campuses. While the events in question were distinct, they all shared a common impulse by a groups […]
Read More
Copyright © 2019 Minding the Campus, Inc.