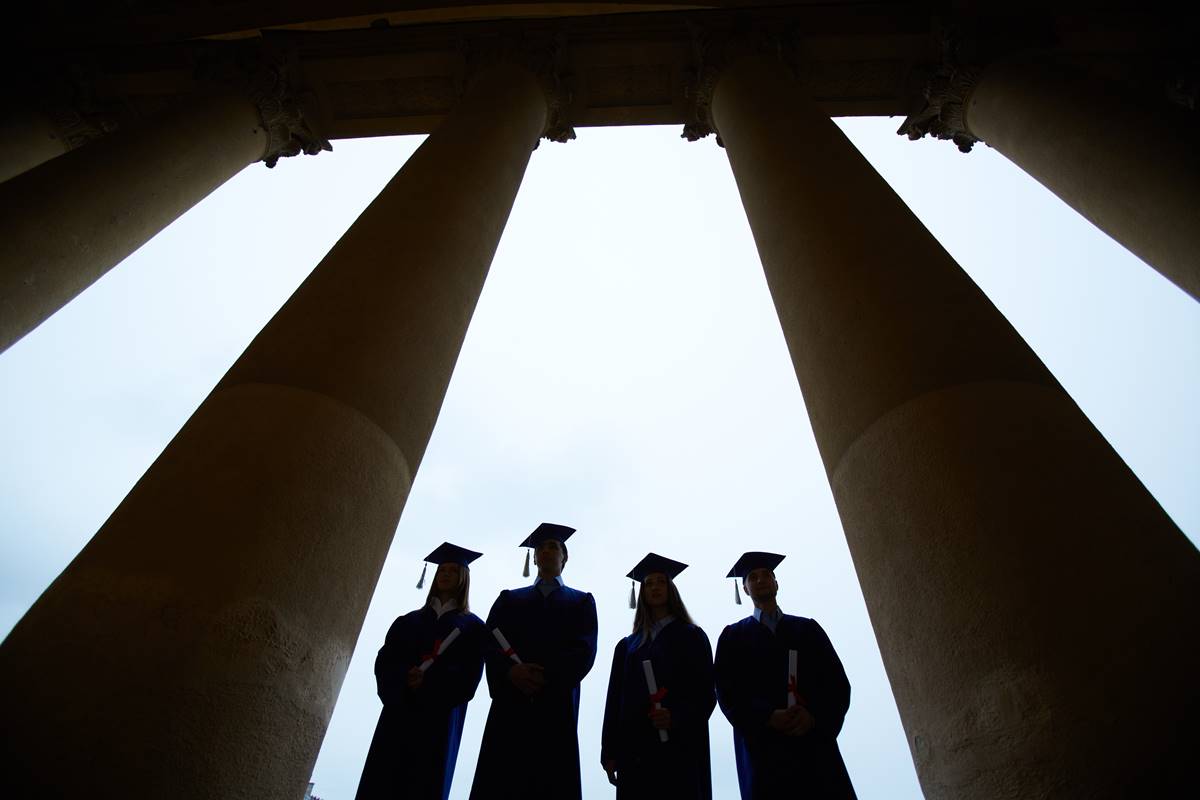 The case of the Robertson Foundation versus Princeton University has not, after nearly five years of litigation, yet come to trial. But it's already shaping up to be the most expensive donor intent case in history. Reports of spending by the Robertson family differ, but news reports indicate the family may have spent as much as $20 million trying to sever their foundation from Princeton University control.
As for Princeton, an article that appeared in the Daily Princetonian in October stated that the university had, so far, committed $22 million to defending itself. Princeton is so deeply committed that in June the university won a suit against its insurer, a subsidiary of the giant firm American International Group. The insurer, according to an article in the Newark Star-Ledger, balked at paying more than $5 million under Princeton's policy. The courts ordered AIG to give Princeton another $10 million. (AIG, however, plans to appeal.)
The stakes are high because the Robertson Foundation constitutes around eight percent of Princeton's endowment with a value of $850-900 million. But the case also involves the issue of what rights the donor has over whether his gift would be used or misused.

The Robertson Foundation case is unusual because of the way the foundation is organized. The foundation is a supporting organization of Princeton. The board has seven seats, of which Princeton picks four and the Robertson family picks three. Thus the foundation is controlled by Princeton, but retains some independence from the school. How much independence the foundation has – and whether the foundation can sever its relationship with the university – are questions Mercer County (N.J.) Superior Court Judge Neil Shuster will decide at the trial, which will probably take place sometime next year.
Why did the donors, Charles and Marie Robertson, set up the foundation in this way? Why didn't they just give Princeton $35 million in 1961 and trust the school to honor their intentions?
The best answer to this question is given by Gen. Andrew Goodpaster, who helped the Robertsons create the foundation in 1961 and served as a trustee for nearly 40 years. In a 2002 deposition, Gen. Goodpaster stated that it was Charles Robertson's "observation, and mine as well, that on occasion gifts were made to universities and they were not applied in the way intended by the giver, and he and his wife really wanted to make sure that this gift, which is of magnificent size, would be applied in the way they envisaged, so rather than make it outright because of that concern that the intent would be fulfilled, he wanted to stay in considerable degree of contact with just what was done with the money."
In hindsight, it's clear that the Robertsons made a mistake. It's usually the case that whenever a donor gives a gift to a university with strings attached, the school loosens the strings as much as they legally can. It's highly unlikely, particularly given Princeton's conduct, that any future donor will give a university as much control over a supporting foundation as Charles and Marie Robertson did.
Charles Robertson's other mistake was in his goals. He thought that his gift would persuade Princeton students to pursue careers in the State Department or other federal government positions devoted to international affairs. The money, he believed, would entice Princeton graduates to choose the Woodrow Wilson School for their graduate degree.
In December 1960 Robertson's lawyer, Eugene Goodwillie, sent a memo to his client listing his concerns. "If 20 to 40 trained men come out of the W.W. School each year – how would they go about getting into government service?" Goodwillie asked. "What, if anything could be done to ensure that a substantial proportion of students enter government service?"
Goodwillie's good questions were never satisfactorily answered. The Robertson files are thick with letters from Robertson to Woodrow Wilson School deans and Princeton presidents complaining that the school wasn't placing enough Woodrow Wilson graduates in federal government jobs. However, a 1976 letter from Robertson to Common Cause founder John Gardner said that Robertson was generally pleased with what the Woodrow Wilson School was doing. (This letter is posted by Princeton in its website devoted to the Robertson lawsuit. The university gives no explanation as to why Robertson wrote to Gardner or what the school did to address Robertson's earlier complaints.)
Princeton is right to argue that Woodrow Wilson School students should have the freedom to change their minds about their careers. It is not Princeton's fault if, as happened at least once, a Woodrow Wilson School student obtained his master's degree in public administration, decided the civil service was not for him, and became the chief oboist with the New Jersey Symphony Orchestra.
Despite Charles Robertson's mistakes, justice is on the Robertson family's side. The family and its lawyers have shown that Princeton, as much as it could, tried to divert the foundation's money, by spending it on buildings, or on overhead, or on joint appointments between other departments and the Woodrow Wilson School which appear to have been created to use the Robertson Foundation's money to pay for the salaries of sociologists and historians rather than public administration professors. Should Princeton win, it's likely that the Robertson Foundation will eventually be integrated into Princeton and its funds used for general operating support.
The Robertson case provides three valuable lessons for donors to universities:
– Fellowships ensure more donor control. The Robertson family proposes that the foundation's money be used to create a "Robertson Fund for Government," which would award scholarships for students interested in being civil servants. These scholarships ensure fidelity to donor intent by giving students the freedom to experiment and see if being a government employee is the right career for them. One successful example of this sort of fellowship is provided by the Charles G. Koch Foundation, which offers recent graduates one-year Koch Fellowships to see if they want to pursue careers in think tanks and nonprofits.
– Retain independence as much as possible. Universities would love it if all donors would send checks and go away. The more control a donor asserts over his or her gift, the more likely it is to be used in the way a donor intends.
– Avoid perpetuity. The Robertson Foundation case is unusual in that Charles Robertson's children understood their father's intentions and are fighting to ensure that Princeton honors the family's wishes. Most of the time the heirs to great fortunes are trying to divert their parents' wealth for causes they prefer
Donors should know that it's usually the case that within one generation after a foundation is created a foundation is taken over by professionals who did not know the founder and who try to subvert the donor's ideals. They should also realize that a perpetual gift to a university does not ensure immortality.
Here the timeless advice of Julius Rosenwald, the Sears Roebuck president who was the foremost critic of perpetual foundations, must be repeated. In his classic 1929 essay "Principles of Public Giving," Rosenwald told donors that it was better to give grants while they were alive rather than set up a perpetual foundation to ensure they would be remembered.
"I am certain that those who seek by themselves to create for themselves a kind of immortality on earth will fail, if only because no institution and no foundation can live forever," Rosenwald wrote. "The names of Harvard, Yale, Bodley, and Smithson are still on men's lips, but the names now are those of men and not of institutions. If any of these men strove for everlasting remembrance, they must feel kinship with Nesselrode, who lived a diplomat, but is immortal as a pudding."