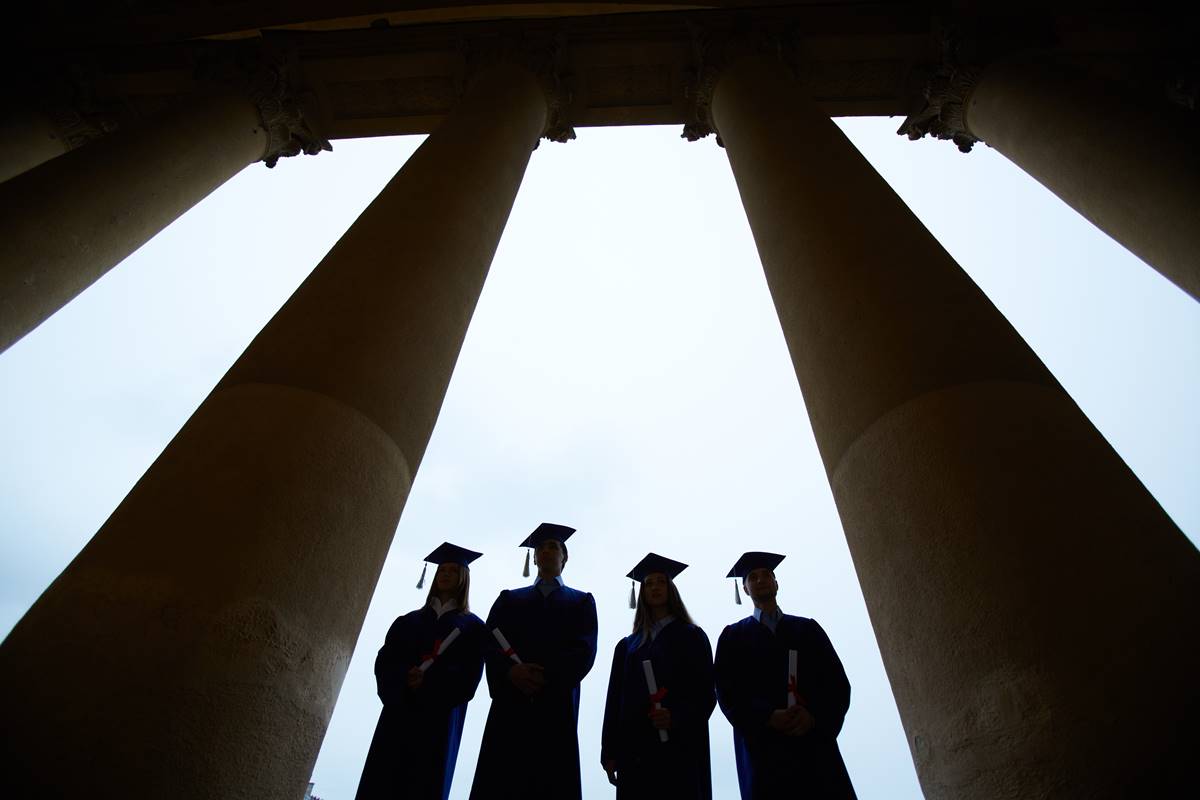 Harvard's announcement, on December 10, that it was eliminating student loans, and otherwise increasing grant support for lower and middle income students, has set off a torrent of welcome news in the last nine days. Two days following, Yale declared that revisions to its student aid program were forthcoming. Soon, Swarthmore announced the elimination of student loans. Duke and The California Institute of Technology declared revisions for the benefit of lower and middle-income students. On Monday, the University of Pennsylvania announced the end of student loans for students from families with incomes under $100,000, and a ten percent reduction in all other loans. Today, Haverford announced the replacement of all loans with grants beginning with the class of 2012. All great news for aspiring students and for their parents.
The profoundly encouraging truth about this development is that it's been highly voluntary. In the past, affluent institutions have made significant revisions to their aid policies, and no one followed suit. Other colleges, with fewer resources and little hope of altering their competitive posture, did nothing. Princeton eliminated student loans in 2001, but few colleges did the same – Princeton was already drawing the cream of the student crop, and less-selective colleges didn't seem to feel that comparable revisions would change that situation. Elite colleges didn't make adjustments either – and had no trouble drawing applicants, even with less attractive financial aid packages. This time, however, there's been a real shake-up. It's understandable why, say, Yale has announced revisions in response, as it is competing for much the same applicant pool as Harvard, but the waves of change have extended to institutions that are considerably less affluent – and compete with Universities such as Harvard and Yale much less directly for students.
Compare two large research universities to see the significance of the trend – Harvard, with an endowment of nearly $26 billion dollars, and an undergraduate acceptance rate of 9 percent, can easily handle aid increases – but Duke, with an endowment only about a tenth of Harvard's, and an acceptance rate over twice as high, is also clearly committing funds to reducing student debt. This is an excellent sign. As these changes show every sign of filtering across the top tier of Higher Education, they may create ideal pressure on colleges beneath them. As Peter Wood observed last week:
If other elite colleges give similar price breaks, it will mean that the top tier of American higher education will be even more irresistibly attractive to the best students. And that, in turn, will mean that other colleges will face some hard choices.
We may see much more sweeping revisions to come. Or at least hope for them.