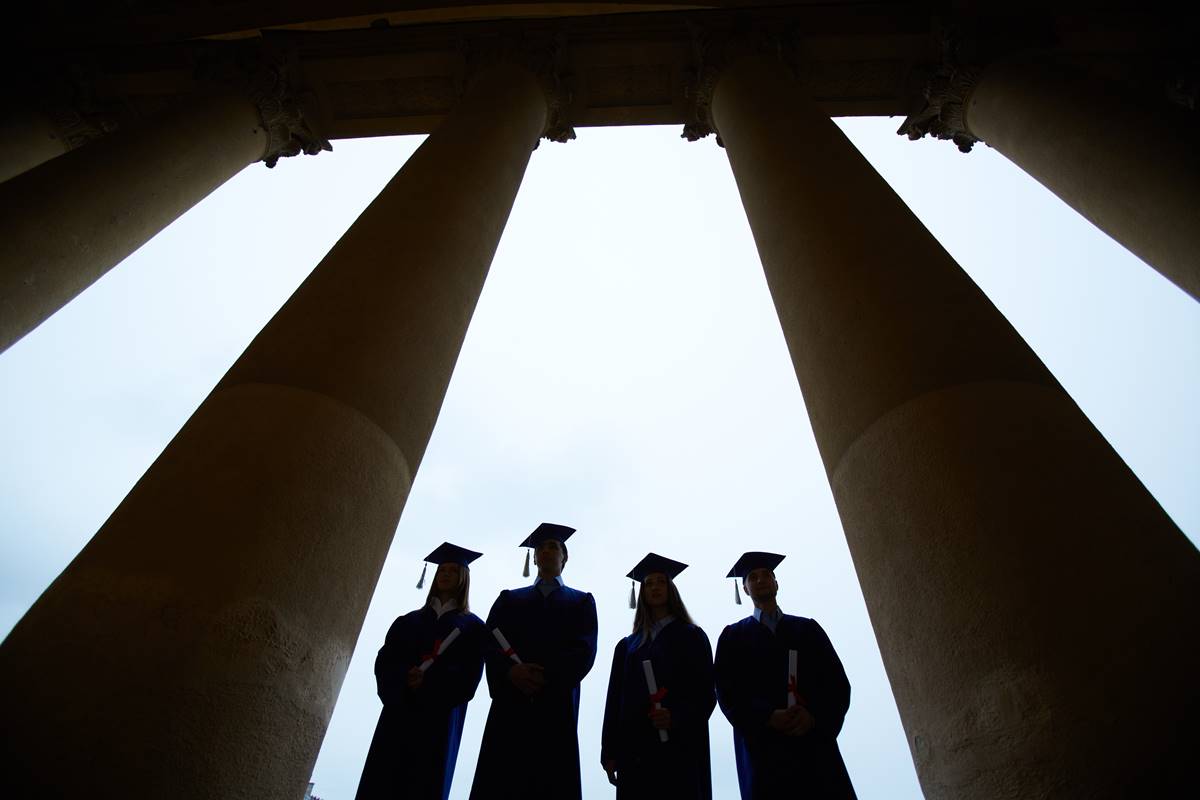 Recently, a colleague forwarded to me a copy of an exam from an introductory sociology class found lying in a room at a public college in the east. It was graded 100%. The exam deserves to be quoted at length, as parts of it are virtually indistinguishable from the old Soviet agitprop of the Fifties:
Question: How does the United States "steal" the resources of other (third world) [sic] countries?
Answer: We steal through exploitation. Our multinationals are aware that indigenous people in developing nations have been coaxed off their plots and forced into slums. Because it is lucrative, our multinationals offer them extremely low wage labor (sic) that cannot be turned down.
Question: Why is the U.S. on shaky moral ground when it comes to preventing illegal immigration?
Answer: Some say that it is wrong of the United States to prevent illegal immigration because the same people we are denying entry to, (sic) we have exploited for the purpose of keeping the American wheel spinning.
Question: Why is it necessary to examine the theory of cumulative advantage when it comes to affirmative action?
Answer: Because it is unfair to discredit the many members of minority groups that have (sic) been offered more life chances through the program.
Question: What is the interactionist approach to gender?
Answer: The majority of multi-gender encounters are male-dominated. for (sic) example, while involved in conversation, the male is much more likely to interrupt. Most likely because the male believes the female's expressed thoughts are inferior to his own.
Question: Please briefly explain the matrix of domination.
Answer: the (sic) belief that domination has more than one dimension. For example, Males (sic) are dominant over females, whites over blacks, and affluent over impoverished.
This exam was part of the curriculum in a for-credit class at an accredited degree-granting institution. Introductory sociology courses like this one are frequently required, even for non-majors. A student who matriculates in this field of study will have nothing in the way of useful skills, but will be convinced that his country is rotten to the core, and that whites and males are evil.
China encourages its brightest students to study mathematics and engineering. India has become known as a hotbed of tech-savvy computer programmers. Meanwhile, the U.S. spends billions to teach postmodern, left-wing misinformation as objective "fact."
It seems rather foolish to remain optimistic about the future of this nation when millions of its most "educated" are systematically being taught to loathe it.
——————————————–
A former member of the Board of Trustees of the State University of New York (SUNY), Dr. de Russy writes on educational and cultural issues. She also serves on the boards of several distinguished organizations dedicated to higher education and other institutional reform.