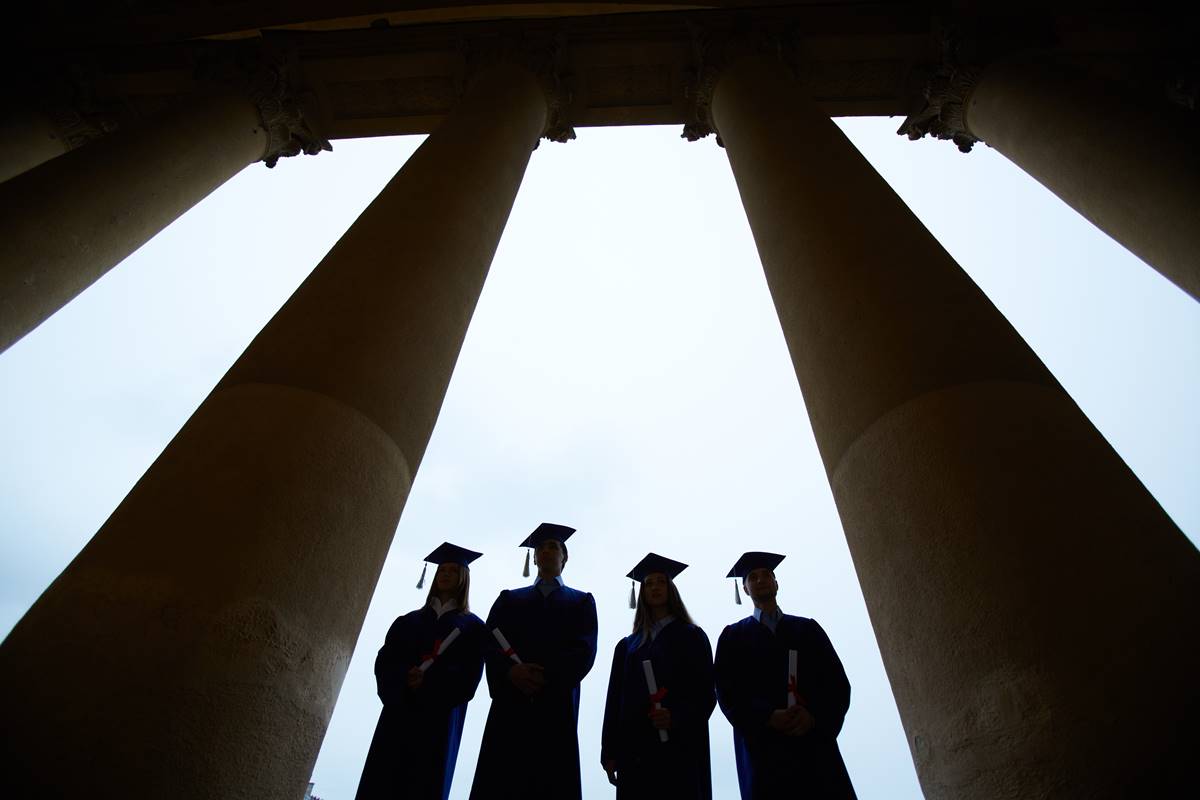 By Peter Sacks
Jeffrey Selingo, the editor of The Chronicle of Higher Education, should have known better. He told ABC News: "students that maybe 10 or 15 years ago came from families who can easily afford to pay for their son's or daughter's education are now being forced to apply for financial aid." That sounds like an obvious statement on college costs, but it's wrong. The published prices of higher education are virtually meaningless. The far more important number is net price, which is the cost of attendance (tuition sticker price plus expenses) less federal, state and, especially, institutional grants.
Despite the water-cooler lamentations about the skyrocketing cost of college, both public and private universities have lower net prices today than they did in 1994. And the less money your family makes, the larger the discount is likely to be.
If your annual family income is less than $30,000, you can go to Harvard for $2,170 per year, and to Williams for $1,679. If family income is between $48,001 and $75,000 and you have your eye on Dartmouth, you are eligible for a discount there of almost $44,000 and may pay only $6,565 a year. And some discounts diverge wildly. Even with a discount of nearly $34,000 from sticker price, a Washington University of St. Louis student from an under-$30,000 family would pay more than ten times the amount than a similar student attending Williams.

The Top Ten Liberal Arts Colleges
Among U.S. News' top ten liberal arts colleges, net prices range from a low of $13,789 at Williams to a high of $25,548 at Carleton. Among U.S. News' top ten universities, Princeton maintains the lowest net price for students from affluent families. Duke charges the most. Colleges and universities deploy their financial war chests as marketing and recruitment tools: to attract the most attractive students possible — as defined by the average SAT scores of entering freshmen — colleges offer some students hefty discounts from the advertised sticker prices, under the guise of a nebulous combination of "merit"-based and "need"-based grants.
The net price that a given student and his or her parents actually pays the college is negotiable, varying from student to student, depending on how much money a student needs for college and how well his or her SAT profile matches the long-term goals of the university.
Since colleges compete with other institutions for prestige and high rankings in college guides such as U.S. News & World Report, the strategic use of tuition discounts – if the colleges can afford to play this costly game — can lead to more applications, lower admission rates ( a good thing in this business), higher enrollment yields and wealthier students. If all goes according to plan, an institution's strategic deployment of resources to fund lower net prices could serve the institution well in building prestige, sustaining it, and ultimately, in growing the endowment.
Rather than families being "forced" to apply for financial aid, as Jeffrey Seligno claimed, many students and their families are treated more like star athletes, with offers of admission and generous financial aid packages that lop off thousands of dollars from published sticker prices.
Indeed, the pricing policies of many colleges seem to borrow from Thorstein Veblen's theory of conspicuous consumption: the heftier the advertised price, the more desirable the institution in the eyes of students and families, and therefore the more value students perceive for a given dollar knocked off the sticker price. In other words, a dollar discount by Harvard from the sticker price might be worth $1.50 discounted from the tuition price of a less prestigious competitor.
To illustrate the extent to which the rhetoric about rising tuitions costs departs from reality, consider how published prices and net prices have diverged since the mid-1990s at private four-year colleges and universities. In 1994-1995, the average net price at these institutions was $10,400 compared to the average sticker price of more than $17,000 — a gap of $6,600 in constant dollars.
By 2010, the sticker price at private universities had jumped to $26,270, but these institutions charged net prices averaging just $11,870 – a difference of $14,400. Thus, sticker prices grew significantly during that period, as widely reported in the media, but net prices fell (not so widely reported), and the gap between sticker prices and net prices grew even more.
The same trend held at public universities. Between 1994 and 2010, average published prices rose from about $3,900 to more than $7,000. But the average net price at public universities fell from $2100 to about $1,600, and the gap between the sticker price and the net price ballooned from $1,800 to $5,400.
Reaching Out to Low-Income Families
While net price is largely ignored in the common conversation about college costs, another overlooked and perhaps more vital benchmark is the net price a student pays relative to one's family income. That number says volumes about a college's priorities, the sorts of students it wants to serve, how it chooses to spend its wealth, and, ultimately, what kind of college it wants to be.
At a time when policymakers and education experts are suggesting that America's best colleges and universities, as the training grounds for the nation's future leaders, should be doing more to make their campuses more diverse along class lines, these seemingly obscure financial statistics are already a factor in admissions and are bound to play a more prominent role in the national dialogue about access and affordability.
Take discounts for students from low-income families. Statistics show that Duke, Kenyon and Washington University of St. Louis are tight-fisted, while Harvard, Williams and Stanford are quite generous, and Pomona is simply extraordinary in its discounts. Let's look closely at a handful of colleges and universities that often show up on various lists of highly ranked institutions. In the following table, using National Center for Education Statistics data, I compiled the average net prices that students from different family income brackets paid in 2008-09 at Dartmouth, Williams, Kenyon, Amherst and Washington University of St. Louis. I've also listed the full cost that only the most affluent students would pay without any tuition discounts or grants.


Despite the equivalence of the sticker prices at these colleges, roughly $50,000 per year, the differences in net prices paid by low-income students at different colleges are staggering. For example, a student whose family earned no more than $30,000 would face a net price of just $1,679 at Williams, but the same family would pay more than $18,600 at Washington University. Instead of offering the steepest discount to the lowest-income group, Washington University provides its biggest price break to students from families earning between $30,001 and $48,000, who paid net prices averaging $12,208. Washington University is matched only by Kenyon College in the net price it charges students from families with modest incomes: Such students, from families earning between $30,001 and $48,000, would pay a net price of more than $12,000 at Kenyon. At Williams or Dartmouth, however, such a student would pay less than half what he or she would pay at either Washington University or Kenyon.
To put it mildly, neither Washington University nor Kenyon College can be considered a friendly place for students from families with low or modest incomes. Put more bluntly, Washington University's cost structure, and to a lesser extent Kenyon as well, says to such students: "We don't want you here. Go elsewhere."
It's no surprise, then, that just 5 percent of undergraduates at Washington University received Pell Grants in 2008-08. At Kenyon, just 8 percent received Pell Grants, the federal grants program for students from low-income families. At Williams College, by contrast, 16 percent of undergraduates received Pell Grants, while 17 percent of students at Amherst received the federal grants for low-income students.
Thus, net prices drive the higher education market, and the richest colleges and universities are able use their wealth to drive down net prices for students from all income groups.
End Part One of Two–Tomorrow: Generous Princeton, Stingy Duke