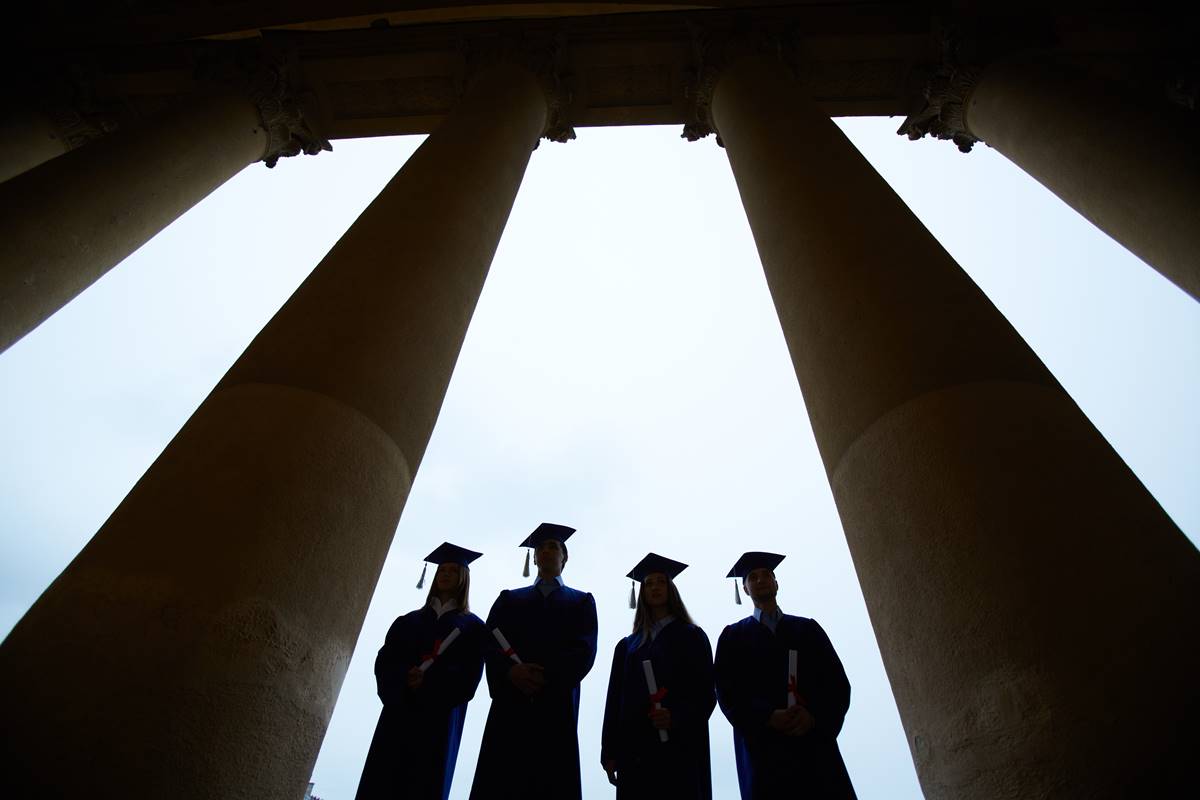 Another
racial hoax on campus surfaced this week, this one at University of
Wisconsin-Parkside. WTMJ reported on
Feb 2nd that a noose had been found in a residence hall on the previous
afternoon, then threatening notes had been sent to the person who reported the
initial incident the next morning, along with other African American students.
The
university moved swiftly, with investigations and meetings involving
UW-Parkside police, campus public safety officers, the "office of diversity and
inclusion," and the dean of students. The university claimed that "the
individual who reported the first incident is cared for," and administrators
held meetings with 30 students "to hear their concerns."
One
day later, WTMJ
recounted student reactions. One targeted student said, "I'm all
cried out. I don't know where to go from here." Another said, "Oh
you scheduled to die in two days. I don't know where to go. I don't
want to go to class. I don't want to graduate anymore. Why?
Because I fear I'm going to die." The school beefed up security and added
five UW-Milwaukee officers to patrol the residence halls. Students had to
start signing in and out of the dorms.
Then
came this story
two days later. A student confessed that she made up the threatening
letters, although she says she had nothing to do with the original rubber-band
noose. She carried out the hoax, she claimed, because the original
threat, the noose, wasn't taken seriously enough. (It isn't fully clear
that the string of rubber-bands did, in fact, signify a noose.) She has
been removed from campus and is facing charges of disorderly conduct and
obstructing an officer. She sent one threatening note to herself, and one
reason she was suspected by the police was that her name was the only name
spelled correctly on the "hit list."
UW-Parkside
Interim dean of Students says that "the school is re-evaluating how it handles
racist incidents in the future." One wonders what this means.
Meanwhile, we can speculate on how a student concluded that insufficient
attention to a hate crime warranted upping the situation by fabricating death
threats and bringing the entire campus under fear and surveillance.
It's a curious development. Think about it. The
student didn't object to the presumed initial neglect by contacting the
administration, contacting reporters, protesting to student groups, or in any
other way working through channels to highlight how awful the "noose" event
was. If she had, others would have listened and responded. But
instead, she adopted the same type of crime, amplifying it to dangerous
degrees, interrupting lives, mobilizing police forces, and prompting disturbing
news stories. That she frightened African American students–we shouldn't
dismiss their fear as overwrought; death threats are shocking–that she became
the instrument of terror, and felt entirely right and proper in doing so speaks
to more than just one individual's distorted sense of truth and justice.
We should extend the case to the climate of race on college campuses today.