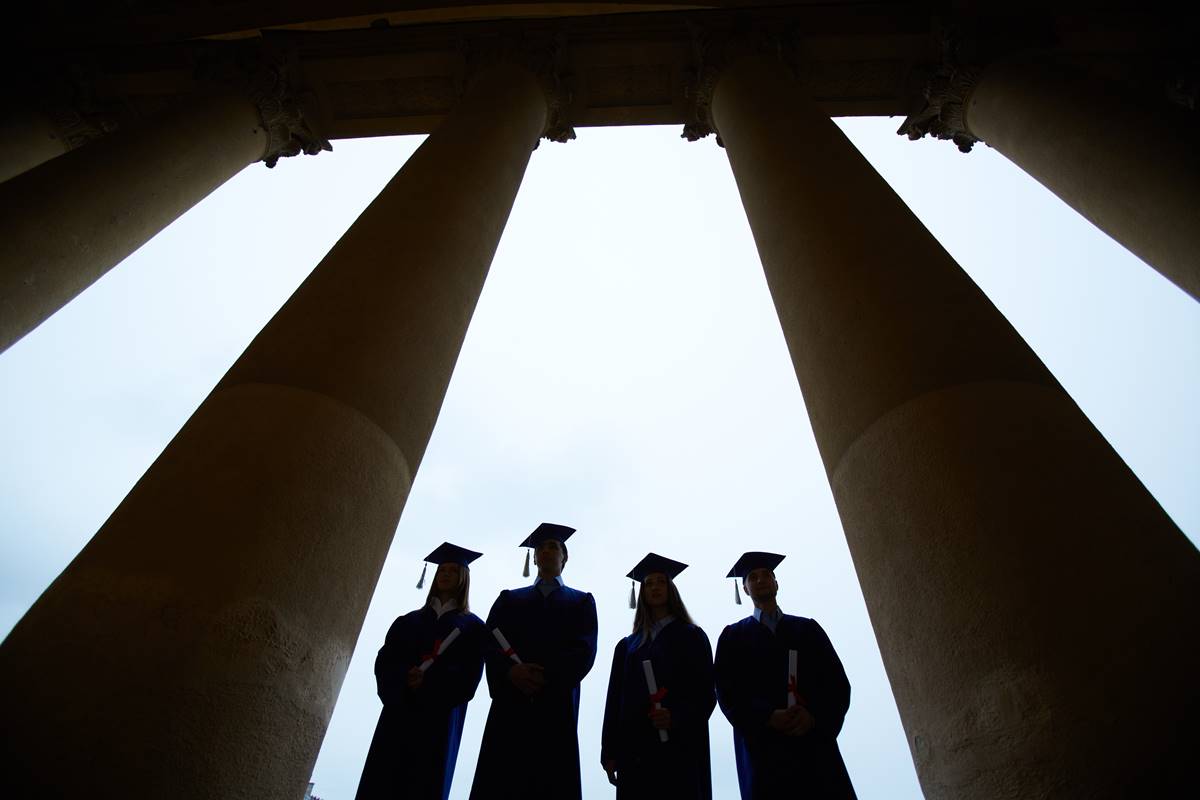 I have to agree with Patrick Deneen and disagree with George Leef about the worrisome nature of rising libertarianism among students today. It is a troublesome development in my view. For Deneen, this trend essentially means a kind of "laissez faire" selfishness among students that emphasizes personal autonomy and material success and doesn't allow for a proper sense of civic engagement and concern for others. Leef counters that if there is a libertarian trend, it is because students are recognizing the pernicious effects of government intervention in private life. He also insists that libertarians are indeed concerned with others, but on a personal basis, not through government welfare programs.
In the abstract, Leef's position sounds appealing, but unfortunately, libertarianism doesn't turn out this way in practice. Libertarians want less government, which many agree would be a fine thing, but they also resist any definition of the good or any proposed hierarchy of goods as an illegitimate intrusion on individual freedom. The idea is to leave people free to make their own way and also, theoretically, to face the consequences of their own mistakes and choices. But without some guide to what is good, people are more likely to make mistakes that damage not only the individuals concerned, some of whom are completely innocent (such as children in the case of drug use), but also of society at large (as with easy, no-fault, no-stigma divorce). Students may think certain decisions are purely personal, but they in fact have larger ramifications.
Thus, it is startling to learn that Charles Murray can point to all the cultural decline he details in his new book, Coming Apart: The State of White America, 1960-2010, and at the end recommend libertarianism as the remedy–as if a presiding non-judgmental libertarian streak in the culture wasn't itself at least partly responsible for many of the behaviors he observes, such as not working and having children without marriage.
Furthermore, and most disturbingly, the coercive power of political correctness has come to operate at all levels in our society, including government, to enforce agreement with whatever "lifestyle" anyone wants to adopt and to suppress any judgment, criticism, or disagreement. The libertarian might protest that in his view there should be no government coercion, or any kind of coercion, for that matter, but there is. And as long as there is, libertarian strictures have the ironic result of making all of us less free, and in more ways than one. Many wind up damaging and even destroying their lives, and the lives of others, as they explore their "freedom," and the rest of us have to countenance, support, and even acclaim deviant behavior or take the consequences of violating political correctness, which are often considerable. And by the time students realize that their libertarianism has operated only to augment the liberal program for our society, they have helped set in motion developments that are nearly impossible to reverse.
A proper liberal education, in the classical liberal sense, includes some understanding of what is the best and highest and most noble fulfillment of a human life. And that, by the way, could also be a definition of true freedom.
—————–
Carol Iannone writes on literature and culture and is Editor-at-large of Academic Questions.