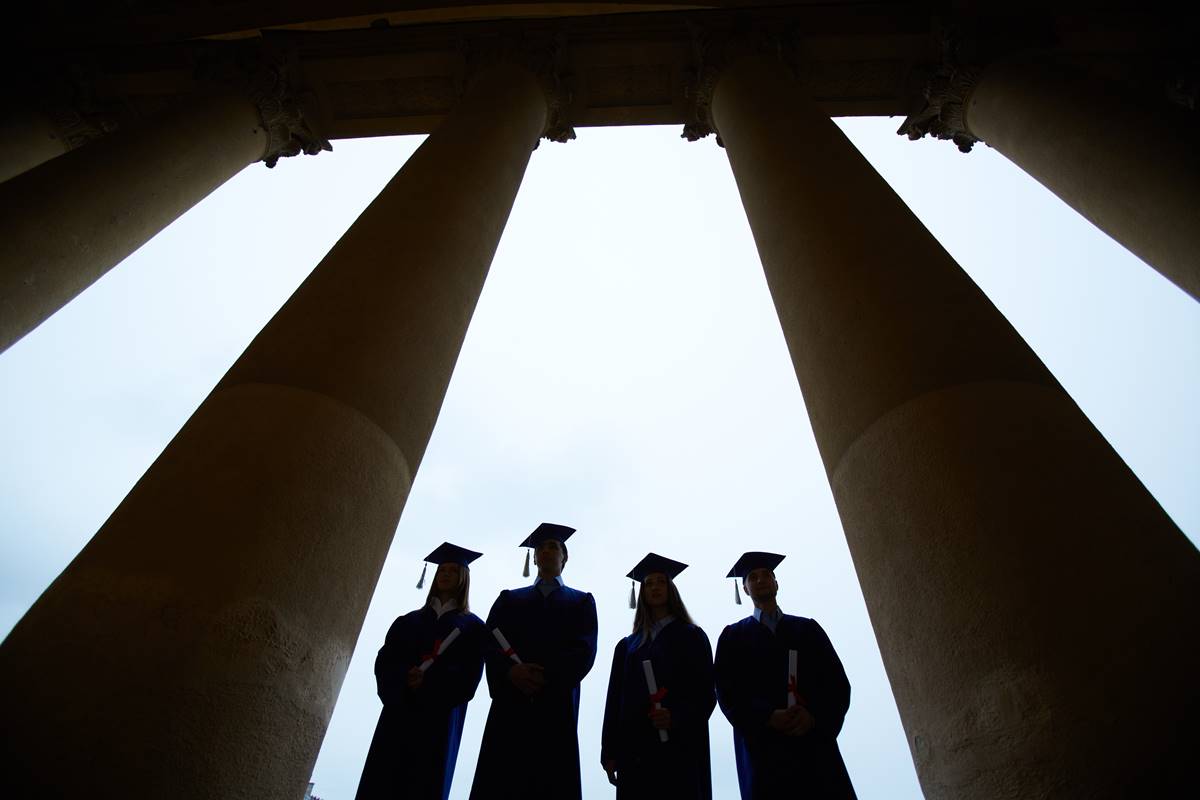 Kathleen Sebelius, Secretary of Health and Human Services, is scheduled to speak Friday at a Georgetown University commencement event, setting off protests among Catholics and others who believe the Obamacare mandate violates religious liberty. So far, some 25,000 people have signed petitions asking for the invitation to be withdrawn. On campus, the reaction seems more tepid: only 9 of the 1500-plus faculty members and just 3 of the 55 resident Jesuits are known to have joined the protest.
For President Obama, the speech sets up a likely win-win outcome:
dispatching a nominal Catholic to a nominally Catholic university that
yearns to be secular (the question, "Is Georgetown still a Catholic
university?" has been asked since the mid-60s) either provokes an angry
response that would fit the "war against women" scenario, or a trifling
one demonstrating that the Catholic bishops have bluster, but few troops
behind them, even on a Jesuit campus.
Georgetown reacted to the protests by walking the announcement back a bit. Though Sebelius is listed as one of the commencement speakers at the Georgetown Public Policy Institute, a university email later said she was to speak at an annual "student and faculty awards event."
The Archdiocese of Washington released a statement today (May 15) saying "it is understandable that Catholics across the country would find shocking the choice of Secretary Sebelius, the architect of the mandate, to receive such special recognition at a Catholic university."
Sebelius is an unusually provocative choice by Georgetown. Catholic politicians understand that they cannot rise in the Democratic Party without defying their church on some basic issues, abortion most obviously. (Senator Robert Casey, Jr. is an exception so far, but he arrived on the national scene running against Rick Santorum.) Of the roster of Catholic pols who have seen the light and converted to the Democratic Party's position on abortion–Nancy Pelosi, John Kerry, Joe Biden, et al.–Sebelius has probably been the defector inflicting the most damage since Teddy Kennedy.
Friend and Protector of George Tiller
As governor of Kansas she vetoed four anti-abortion bills and was unusually close to the late partial-birth-abortion specialist George Tiller, assassinated by an anti-abortion zealot in 2009. She protected Tiller from litigation and criminal prosecution and he became one of her major political donors. The Sebelius administration destroyed subpoenaed documents sought for years in criminal proceedings against Planned Parenthood for failure to report large numbers of child rapes. The originals somehow disappeared in 2005 and the copies were "routinely" discarded or destroyed by a Sebelius appointee in 2009. Planned Parenthood is also a large and regular donor to Sebelius.
The bishops (and the Vatican) have grown weary of big-name Catholics who abandon the fundamentals of their faith whenever politics requires it. The Bishops are also wary of Catholic colleges celebrating non-Catholics who oppose the church's basic principles. Their 2004 statement said Catholic colleges should make their values clear: "The Catholic community and Catholic institutions should not honor those who act in defiance of our fundamental moral principles. They should not be given awards, honors or platforms which would suggest support for their actions."
President Obama's appearance at Notre Dame was enormously controversial because of his stance on abortion, but even some opponents were willing to let that one go, rather than reject a sitting president. One who didn't let it pass was Mary Ann Glendon, Harvard Law professor and U.S. ambassador to the Vatican under George W. Bush. She was scheduled to receive a high Catholic honor, the Laetare Medal, on Obama-day at Notre Dame, and quietly declined to appear.
Some Catholic colleges, for their part, are nervous about having the hierarchy telling them what to do. For Georgetown, the most post-Catholic of the nation's prominent Catholic colleges (it pointedly covered up religiously imagery when Obama spoke there), this isn't much of a dilemma.
After the 15 minutes of fame of Sandra Fluke, the single woman who said she needed a $3000 contraception subsidy to get through three years at Georgetown Law school, Georgetown President John DeGioia praised Fluke (her "expression of conscience was in the tradition of the deepest values we share as a people"), while waving off the strong anti-Obamacare statement of the bishops as merely one of many opinions on the issue. ("Many, including the United States Conference of Catholic Bishops, have offered important perspectives on this issue.")
But Georgetown can still dust off its fading Catholic values when it has to. Recently 94 faculty members cited Catholic social thought on the duty to the poor. But that was to denounce a visitor to the campus as insufficiently Catholic–not Sebelius of course, but budget-cutting Republican Congressman Paul Ryan.