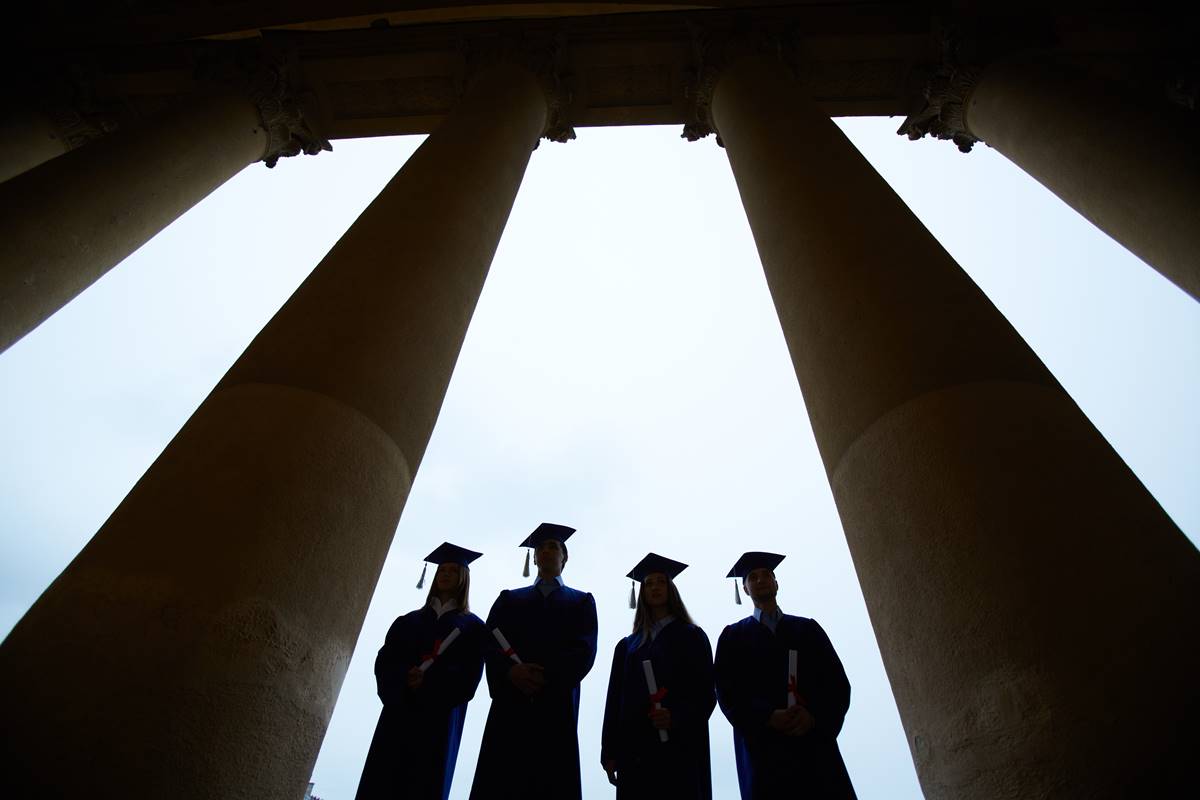 To the Editors:
It is quite the laughable bit of hypocrisy, that you
hold up Allen Bloom as an intellectual hero, at the same time that you are
supporting the unscientific garbage pumped out by Mark Regnerus.
Regnerus's "study" is a control-group,
test-group study, in which there is no valid comparison between a test and a
control group.
That is the beginning and the end of the question of
whether the Regnerus study is scientifically valid.
Similarly, for my name to be associated,
fraudulently, with a "liberal war against science" says a lot more
about Charlotte Allen than about me.  I
was raised by a chemical engineer with a Ph.D. from MIT; my father also has
held the Blaise Pascal Chair at the University of Paris. If you want to believe
that I did not have an adequate scientific education, be my guest.
The Regnerus study was only published thanks to
corrupt peer review. Not a single topic expert was assigned to do the peer
review, and there were conflicts of interest among the peer reviewers and
Regnerus. I invite you to look at the Peer Review Policy of Social Science
Research, the journal that published Regnerus. Not only does the SSR Peer
Review Policy state that submitted papers will be matched to peer reviewers'
expertise — it says that authors submitting on esoteric topics — and clearly,
gay parenting is an esoteric topic — should expect to wait substantially
longer than 2 to 3 months, just for the editor to locate topic expert peer
reviewers. Nothing of the kind happened with the NOM-funding-linked, Regnerus
submission.  Regnerus submitted his paper
on February 1, 2012 and then editor in chief James Wright accepted it for
publication on March 12, barely 5 1/2 weeks later — in violation of his own
Peer Review Policy, he had not assigned the submission to topic experts for
peer review.  Exactly who is carrying out
a war on science?  It wouldn't be
liberals.
Charlotte Allen writes about my communications with
Sherkat, as though I approved of Sherkat being appointed by Wright to do the
audit. Not only did I never approve of Sherkat doing the audit; I have filed
editorial misconduct charges against both Wright and Sherkat.
Charlotte Allen should not have been so cavalier in her dismissal of my report that NOM engages in fanning the flames of antisemitism, when doing so appears to advance NOM's political goals.  Maryland State Senator Anthony Muse, an anti-gay African-American minister, works closely with NOM, who have made robo-poll calls for him. The stated aim of the robo-polls was "to identify marriage equality opponents who they can push to support Mr. Muse in the Democratic Primary."
Look what Muse did here. He created a campaign flyer that suggested President Obama had endorsed Muse in the 2012 Democratic primary for U.S. Senate, when in fact, Obama had endorsed the incumbent Senator Ben Cardin, a Jew who has co-sponsored legislation to repeal DOMA. The Muse campaign flyer shows the "Composition of the 112th Senate," purportedly broken down by race. There are no African-American U.S. Senators. On whom does Muse pin the blame for that? On the Jews. His racial breakdown gives "White" and "Jewish" as separate races. The Muse hate document shows that there are 84 "white" Senators, and that "whites" are 62% of the U.S. population, and it shows that there are 12 Jewish Senators, and that Jews are 1.8% of the population, while blacks are 12% of the population.
This sickening, cynical hate document has NOM's fingerprints all over it. We know that NOM actively planned to "drive a wedge" between other minorities; we know that NOM said that "fanning hostility" between minorities is "key" to its strategy. The Muse pamphlet very conspicuously sought to "drive a wedge" and to "fan hostility." Remember; NOM's goal in the Democratic primary was "to identify marriage equality opponents who they can push to support Mr. Muse in the Democratic Primary." Having identified Democratic marriage equality opponents — many of them African-Americans — Muse sought to stoke African-American resentment and/or hatred of Jews by separating whites from Jews as "races," and showing that while there are fewer Jews than blacks in the population, there are 12 Jewish U.S. Senators, but no African-American ones. Of course, the Jew-clobbering strategy was dependent on Muse's opponent, Senator Ben Cardin, being a Jewish LGBT equality supporter.
Cardin won the primary, but NOM's involvement in the Muse campaign left the area poisoned with elevated antisemitic feeling and enhanced hatred of gays and lesbians.
Incidentally, Charlotte Allen improperly referred to me as "Scott Rosenweig."
At birth, I did have a German-Jewish family name, but it was not "Rosenweig" as you have published. Additionally, Scott Rose  is the name I have used my entire adult life. Across literally thousands of by-lines published over the course of decades, I have only ever been known as "Scott Rose."
I am proud of my family's heritage; I am a regular contributor to the Journal for the Study of Anti-Semitism.
However, as happens, almost universally, anti-gay-rights "Christian" writers and publications refer to me with my German-Jewish family name, the one that your publication mangled.
By contrast, virtually no pro-gay-rights sites use my German-Jewish last name instead of referring to me as "Scott Rose," the name that always appears as my by-line.
It appears more than evident, that the anti-gay-rights "Christian" sites abusing my name that way, are doing so to say to their readers "He's a Jew!"
The National Organization for Marriage's top brass got the Regnerus study funded. They have no hesitations about "driving a wedge" and fanning anti-minority hostility; their own strategy documents released only through court order described, with those exact words, plots to "drive a wedge" between African-Americans and gays, as though those groups were mutually exclusive.
In one of her recent newsletters, NOM's Maggie Gallagher openly addressed "Christian" readers, and invited them to continue their political gay bashing, but instead of referring to our president as "president," Gallagher called him "Barack Hussein Obama."
Clearly, Gallagher was leading her readers to think "Muslim!" in a negative sense, the same way that whoever is using my German-Jewish last name is using it – (as EWTN is using it,  instead of calling me "Scott Rose,")  to say, in a negative sense: "Jew!"
NOM frequently has appealed to anti-Semitism in the populace, when it perceived it could gain some anti-gay-rights political advantage by doing so. For reference, here is the article, entitled "Anti-Semitism Also Part Of NOM's Hateful Wedge Strategies."