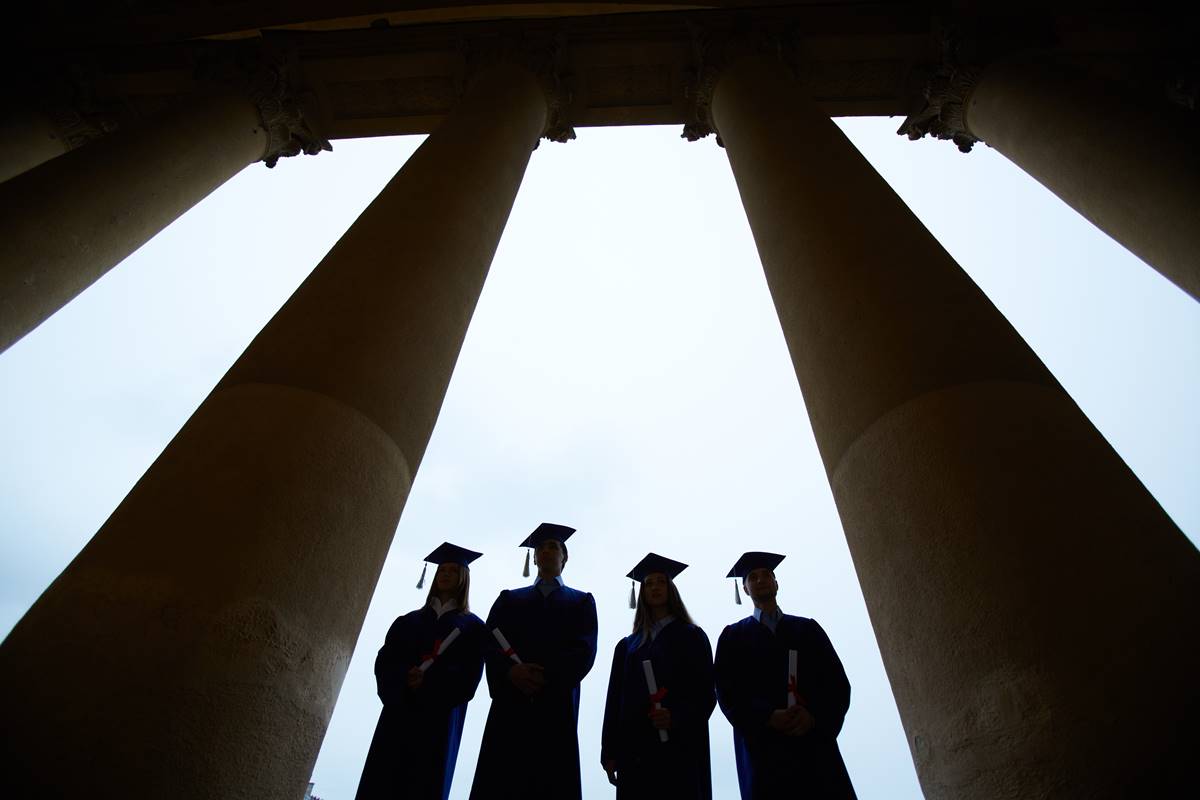 This week featured some interesting political news regarding campaign contributions: confirming the partisan shift on Wall Street, Business Week revealed that around 70 percent of Goldman Sachs employees who have donated to this year's presidential campaign send funds to Mitt Romney. The contrast to 2008, when about 75 percent who made contributions had donated to Barack Obama's campaign, confirmed the deteriorating relationship between the President and Wall Street.
Another story dealing with campaign contributions, however, attracted scant notice. A study from Virginia Watchdog showed that professors at public colleges and universities in Virginia (one of the two or three most important states in the election) have donated over $100,000 to President Obama's campaign, as opposed to around $11,000 to Mitt Romney's. Among professors at the system's flagship campus, the University of Virginia, the disparity is $62,000-to-$2,000. The totals were similar at public universities in other battleground states.
As with the yawning gap in partisan registration among the professoriate, disparities in campaign contributions are, at best, a crude measurement to determine the intellectual health of a campus. (Full disclosure: I was an Obama donor in 2008 and am again, at a lower level, in 2012.) It's possible, for instance, that a military historian might be a major donor to the Green Party, while his colleague in African-American history might have just cut a check to the Romney campaign. But in the real world, the number of GOP backers who get jobs in African-American history is small indeed. And the partisan/donor disparities, at the very least, should prompt administrators and–especially–trustees to ask some hard questions as to whether open or implicit biases in the personnel process are encouraging a closed-minded campus, while excluding other areas of study that might challenge the politically correct.
When confronted with indications of gender or racial disparities, universities certainly go to great lengths. Indeed, as John Rosenberg pointed out in his analysis of the University of Texas' filing in the Fisher case, universities all but invent reasons to address such disparities, real or imagined.
But with this data? Indifference. Bronson Hilliard, spokesperson for the University of Colorado (where the donations disparity was 6-to-1), told Colorado Watchdog, "Few meaningful generalizations can be drawn from this (data). A lot of people in higher education are Democrats. A lot of bankers, financiers, and business leaders are Republicans. That doesn't mean that all academics are incapable of interacting fairly with those who don't agree with them politically any more than it means Republicans in the financial world aren't capable of being fair to their Democrat[ic] customers and clients."
The comparison, of course, is absurd. "Republicans in the financial world"–and, it's worth noting, 70 percent of Goldman Sachs donations in 2008 went to the Democratic presidential candidate–are "capable of being fair to their Democrat[ic] customers and clients" because these "customers and clients" are paying the "Republicans in the financial world" lots of money. A banker who doesn't treat his customers fairly will soon be a lot less wealthy. The same, of course, can't be said of professors. Indeed, to take the most extreme example (Joseph Massad), an argument could be made that not treating his students fairly helped his career, to the extent that Columbia gave him a second shot for tenure following the media outcry caused by his dubious classroom behavior.
More to the point: what kind of threshold is Spokesperson Hilliard using? As long as professors don't mistreat students, outsiders aren't supposed to inquire any further into the data? That's an embarrassingly low criterion for analysis.