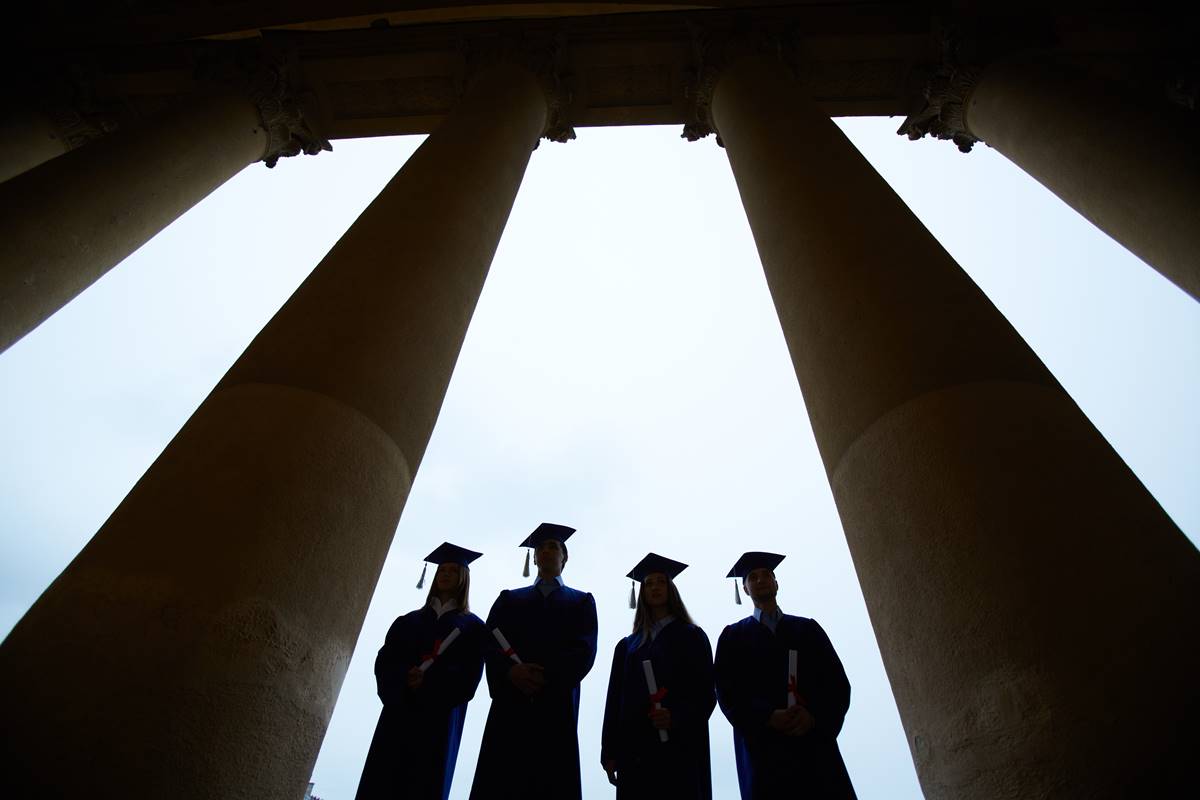 Out of North Carolina come some disturbing new details about a death on the campus of High Point University. In March 2012, Robert Eugene Tipton, Jr., a student at the school, died while in the company of several brothers of his Delta Sigma Phi fraternity. Tipton's family has filed a wrongful death lawsuit which claims that violent hazing contributed to his death. What makes this death especially heinous is that the "pledge master" for the fraternity was Michael Qubein, the son of High Point's President, Nido Qubein.
You might recall High Point as "Bubble U" – the title of a 2012 piece about High Point which emphasized how the school was spending itself silly in hopes of attracting wealthy students. who can President Qubein, by all accounts a charismatic individual, frequently caps presentations to prospective parents by holding out a bag of Hershey Kisses in one hand and a box of Godiva chocolates in the other. "Both are good," he says, "but only one resides in the extraordinary…Isn't that what you want for your child?"
But no parent would approve of the conduct of one of Godiva University's administrators in the months prior to Tipton's was. According to sworn affidavits from two security guards at the school, director of security Jeffrey Karpovich (a co-defendant in the lawsuit), instructed them that Michael Qubein was "to be treated differently than other students." Security guard Tony Williams swore in his affidavit that Karpovich also told him, "If there is a problem with Michael Qubein, tell me, and I will deal with it." This doesn't quite square with Qubein's single, disgracefully tepid comment in the aftermath of the situation: "Every student at HPU is treated with equal respect and responsibility."
Instead of curbing Qubein, Karpovich turned a blind eye to an environment of wildness that, if the suit is to be believed, contributed to Tipton's death. To quote security guard Elliot Crawford's testimony, "Mr. Qubein and the Delta Sigs had this attitude that they were above the rules, and they knew full well that there was nothing we could do about it." To that point, Crawford claims that the Delta Sigma Phi fraternity frequently had kegs at their party, despite the fact that kegs are banned from High Point's campus. He consistently passed complaints about the fraternity onto the appropriate authorities, but was "specifically told not to go anywhere near the Delta Sigs."
One of the guards' affidavits is even more explicit about Quebein's gross misconduct:
"On two occasions, I witnessed a physical fight involving Qubein. One occurred out front of the Delta Sig fraternity house during my employment. On that occasion there were several Delta Sig beating up a young man in the street out front. … I informed Student Life and my supervisors of this incident. Nothing was done to my knowledge. At times I tried to reason with some of the fraternity members who were more sober in an effort to keep the violence down. I was later told by Mr. Karpovich that I should not do this and should not even get out of the car." A third security supervisor at the school claims in an affidavit of his own that he once saw Qubein drop a woman he was carrying on his shoulders down a flight of stairs.
On the night of his death, says the lawsuit, Tipton was "hazed viciously by members of Delta Sig at the direction of (Michael) Qubein." Qubein and another fraternity brother, Marshall Jefferson, are also named as co-defendants in the suit. The suit alleges that Jefferson "violently assaulted and battered" Tipton. Tipton's lifeless body was discovered in Jefferson's apartment the morning after the alleged hazing.
We must insert a cautionary point here. At this time, the suit against Qubein et al. is just a set of allegations. No criminal charges were ever filed in the matter, and Tipton's cause of death is formally listed as oxymorphone poisoning. Oxymorphone is a powerful opioid for pain, and it's hard to believe that alcohol and/or recreational drug didn't somehow contribute to Tipton's death. Williams says he witnessed "problems with alcohol and drugs from Michael Qubein and his friends" over the years. For their part, the family alleges "aspiration of gastrointestinal contents," in tandem with a concussion. Whatever happened that night, Michael Qubein failed to live up to his father's modest standard of "equal respect and responsibility."
It appears that Tipton's death is the natural, if rare, outcome of the kind of "extreme behavior" that new Dartmouth President Philip Hanlon recently lamented. In a speech to his school, Hanlon was referring to the Bacchanalian bouts of drinking, racist and sexist party themes, the hookup culture (and attendant sexual assault), and fraternity hazing that have taken over the culture one of the most prestigious schools in the country, one that helps seed the nation's elite institutions. In 2012, a former Dartmouth fraternity brother published an article in Rolling Stone detailing his experience there, which included being made to "swim in a kiddie pool of vomit, urine, fecal matter, semen and rotten food products; eat omelets made of vomit; [and] chug cups of vinegar." Both elite schools like Dartmouth and ordinary schools like High Point promise their applicants the experience of a lifetime. But too often, the moral atmosphere of the American college campus contributes to degrading or even fatal experiences. Hanlon has pledged to lead a change in the culture at Dartmouth. Would that High Point, and other schools, follow suit.