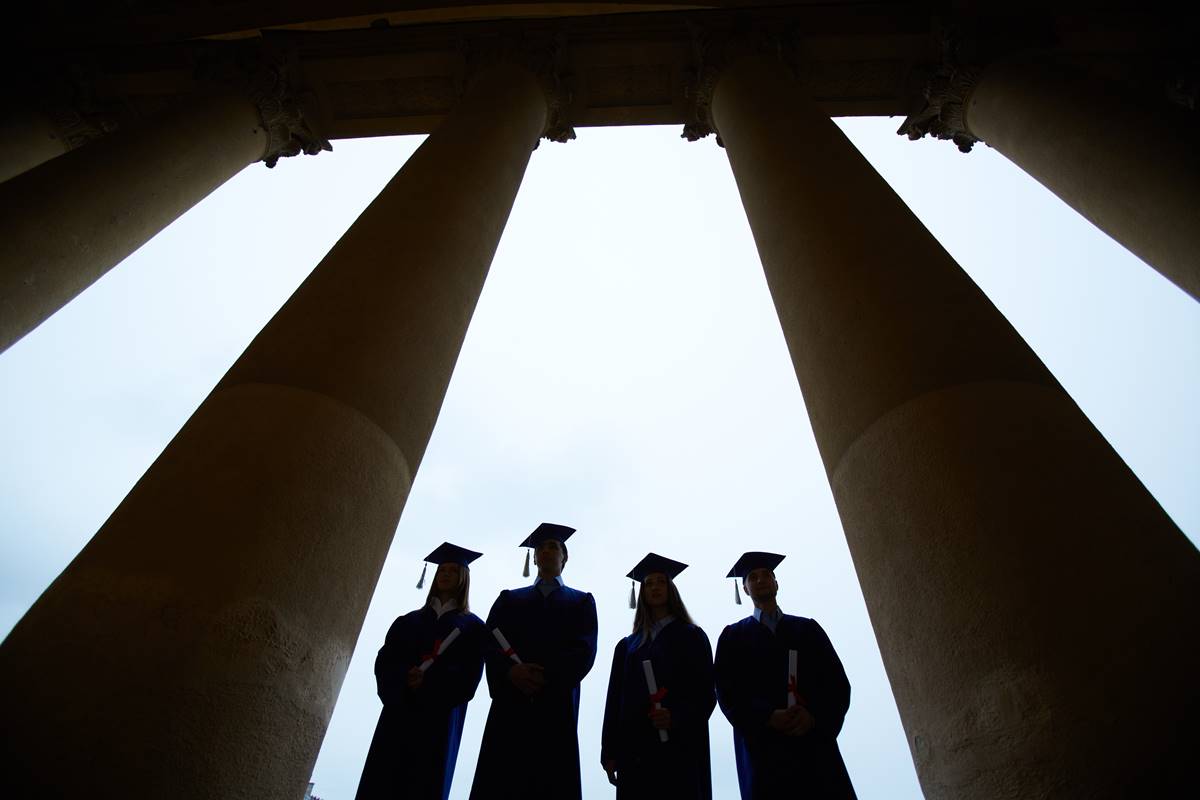 Universities have two contradictory traditions: one of searching for truth and, alongside it, one of mindless, self-righteous protests. The Rutgers University protests against giving Condoleezza Rice an honorary degree at the 2014 Commencement belongs to the second tradition.  Having served on the Rutgers faculty from 1951 to 2003, I know that this demonstration was not an isolated incident.
On November 10, 1971, 2,000 students, faculty, and delegates from other universities, including foreign universities, crowded into the old gymnasium on College Avenue in New Brunswick to witness the inauguration of the 17th President of Rutgers, Edward Bloustein.  On the podium with Dr. Bloustein was Governor Cahill of New Jersey and some of the invited dignitaries.  A crowd of about fifty student demonstrators interrupted his speech with repeated shouting, clapping, and whistling from two balcony sections.  I heard one protestor shout, "Stop Route 18!" and another shout, "Shame!"  After Dr. Bloustein took his seat, a European university president whispered to him: "What's Route 18?"
His confusion was understandable. Route 18 is a peripheral highway which was built in the 1970s to unsnarl traffic between several Rutgers campuses in the New Brunswick area and to improve auto and truck access for New Brunswick businesses. Today it is unanimously considered a boon for the area's economic development.  When it was first built, however, The Rutgers Board of Governors had approved building a section of it between the Raritan River and three student dormitories. This decision angered student activists, who felt that they more capable of assessing the adverse effect of traffic noise and automobile exhaust than the Board of Governors.
In spite of their protests, Route 18 was built as planned and now transports thousands of students to their classes every day.  While complaints abound in the letters section of The Daily Targum, Rutgers's student newspaper, none suggests that Route 18 be closed to noisy traffic.
Why should I compare the protests against the Condoleezza Rice invitation to the those against the alignment of Route 18 in 1971?   Partly because students who believe in the rule of law rather than mob rule ought to have accepted the choice of Dr. Rice whether they preferred someone else or not — and most Rutgers students did accept the selection made by the Board of Governors.
But the fifty student protestors who staged a sit-in against the invitation outside President Barchi's office in Old Queens bearing signs reading, "No honors for war criminals," deserve condemnation for another reason. Like the student protest against Route 18 in 1971, the "war criminal" protest was mindless. When President Bush and his advisors, including Condoleezza Rice, decided that the protection of the United States required an invasion of Afghanistan and, later, of Iraq, Congress and the American public overwhelmingly agreed. The student protestors surely had not made a serious effort to determine whether leaving Saddam in power was acceptable. They certainly had not done enough thinking to justify calling Rice a criminal.
Equally mindless were the faculty protestors, who should have pointed out to students that dealing with terrorism is complicated.  Instead, they encouraged student activists by passing resolutions and issuing public statements implying that only stupid or vicious people could have supported the war against Iraq.  Faced with the prospect of unpleasant public protests at Commencement on May 18, Dr. Rice announced in a statement on May 3 that she was reversing her acceptance of the Rutgers invitation:
Commencement should be a time of joyous celebration for the graduates and their families. Rutgers' invitation to me to speak has become a distraction for the university community at this very special time.
Some of the sponsors of the resolution passed by the Rutgers Faculty Council opposing the invitation to Dr. Rice were still not satisfied with their success in intimidating Dr. Rice to withdraw.  One of the sponsors of the Faculty Council's resolution, Dr. Robert Boikiss, a chemistry professor with no obvious expertise in international relations, expressed disappointment that President Barchi regretted not being able to award an honorary degree to Dr. Rice.
Oliver Cromwell, Lord Protector of England during the 17th-century Puritan era, is not known for a willingness to encourage views contrary to his own.  Nevertheless, student and faculty activists could do worse than to heed Cromwell's plea to the English Parliament: "I beseech you, in the bowels of Christ, think it possible that you may be mistaken."
(Photo: Rutgers students protest Condoleezza Rice's invitation. Credit: Popular Resistance.)