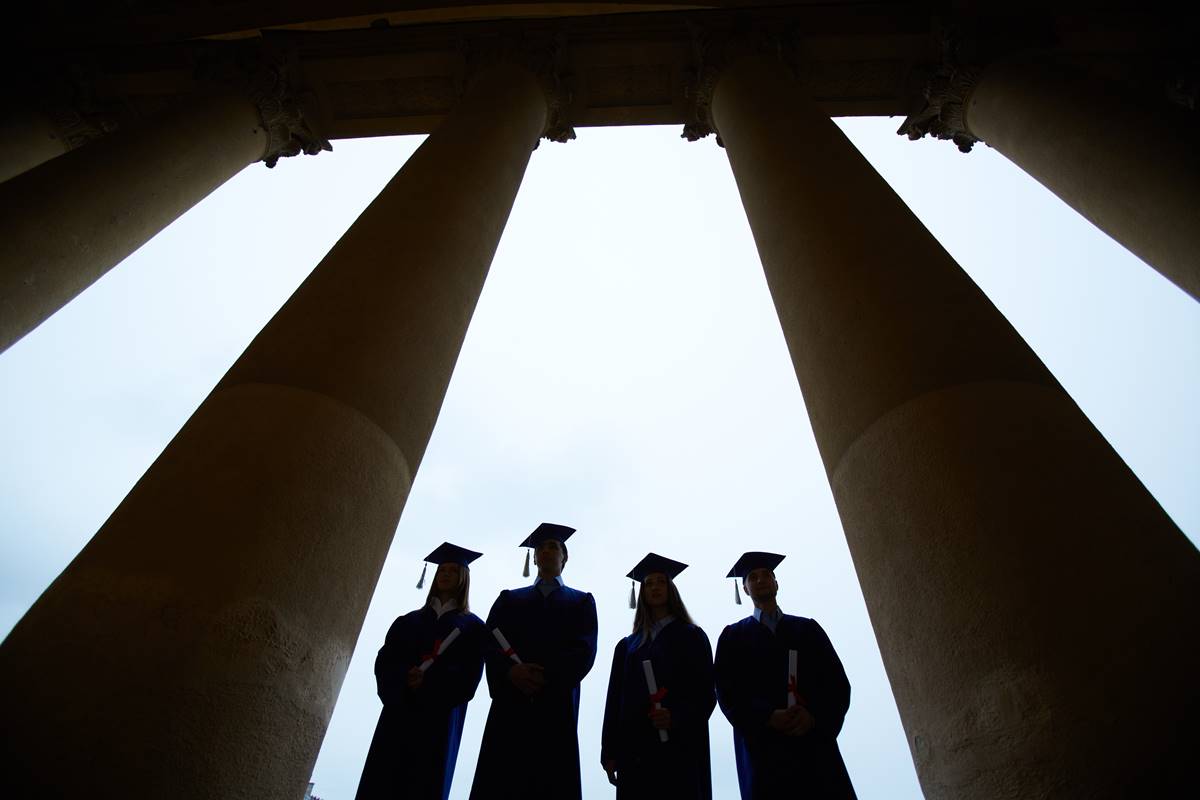 The National Center for Higher Education Risk Management, whose stated purpose is advising colleges on how to avoid legal liability, has earned a reputation as a foe of campus due process, especially on matters related to sexual assault. (In 2011, after FIRE criticized the "Dear Colleague" letter, NCHERM president Brett Sokolow responded, "FIRE is sticking up for penises everywhere.") But a few weeks ago, Sokolow produced a "tip of the week" recounting how he had recently worked on five cases that he believed had produced a wrongful finding of guilt against a male student. And now the group has produced an open letter at war with itself—describing even more miscarriages of justice on campus, yet praising the OCR and anti-due process activists for their work.
The letter lists eight cases in which female students made false or dubious allegations of sexual assault. (It's not clear if these eight cases are in addition to the five that Sokolow listed in his April document.) In the event, the four NCHERM authors concede they could "go on and on" with a listing of such events, none of which would seem to fit a definition of rape as the term is commonly understood.
In an incredible assertion, the NCHERM letter affirms "that in a lot of these cases, the campus is holding the male accountable in spite of the evidence—or lack thereof—because they think they are supposed to, and that doing so is what OCR wants." This statement isn't coming from some pro-civil liberties group: in addition to his routine attacks against FIRE, Sokolow has lamented that he "cannot fathom how or why the Supreme Court declared that hate speech is protected." And yet here's NCHERM saying that because of a fear of OCR, colleges are incorrectly branding male students as rapists—a designation that will have a lifelong effect in terms of future educational and employment opportunities.
On the procedural level, moreover, the letter expressed a wish that colleges "would stop treating attorneys representing students in the conduct process as if it is an adversarial role." Given that many elite institutions deny students any right to legal counsel in the disciplinary process, it seems that this hope will remain unfulfilled.
And while the NCHERM letter didn't use the phrase "due process" once, it did express a desire for "fair" processes—though it left undefined precisely what the its operatives define as "fair."
Yet even as the NCHERM writers worry about these recent case-specific developments, they can't escape their ideological trappings in a broad commentary about due process and higher education. Their open letter hails the OCR, rejoicing that "Dear Colleague" letter "changed higher education forever" by forcing colleges to "fully embrace gender equity." The NCHERM authors don't explain why adjudicating sexual assault cases by a preponderance-of-evidence standard or counseling against male students cross-examining the sole witness against them are necessary to achieve gender equity.
The NCHERM letter also defends the concept of colleges investigating and adjudicating sexual assault cases. The criminal justice system, the NCHERM authors claim, is ill-equipped to handle sexual assault. (If true, that's grounds for supporting criminal justice reform, not producing kangaroo courts.) Moreover, according to the open letter, colleges "regularly" address such "crimes" as "drug dealing" and "weapons" through administrative procedures, and so it would be unfair for universities not to handle sexual assault cases as well. Really? If it's true that colleges routinely are investigating drug dealing and weapons cases without involving local law enforcement, then the NCHERM authors have buried their lede. And obviously no college would even consider handling crimes such as murder or first-degree felony assault through the campus disciplinary process.
Other aspects of the NCHERM letter are simply amusing. The authors hail serial fabricator Wendy Murphy (who once said that she never met a woman who lied about rape) as an "impact litigator." And the document self-righteously demands that FIRE "Live up to your name. Don't just fight for the rights of accused students. Fight for the individual rights of all students. If a campus puts a gag order on a victim, where is your voice in favor of her rights to share her story?" Leaving aside the fact that this problem appears to be rare, the NCHERM group appeared unaware that FIRE had not only taken a strong position in the one recent case that involved such a claim, but had labeled the offending institution (North Carolina) as one of 2013's worst colleges for free speech.
The letter comes across as the work of people who see the danger of campus witch hunts emerging, but who are too committed to the cause ideologically to challenge them.