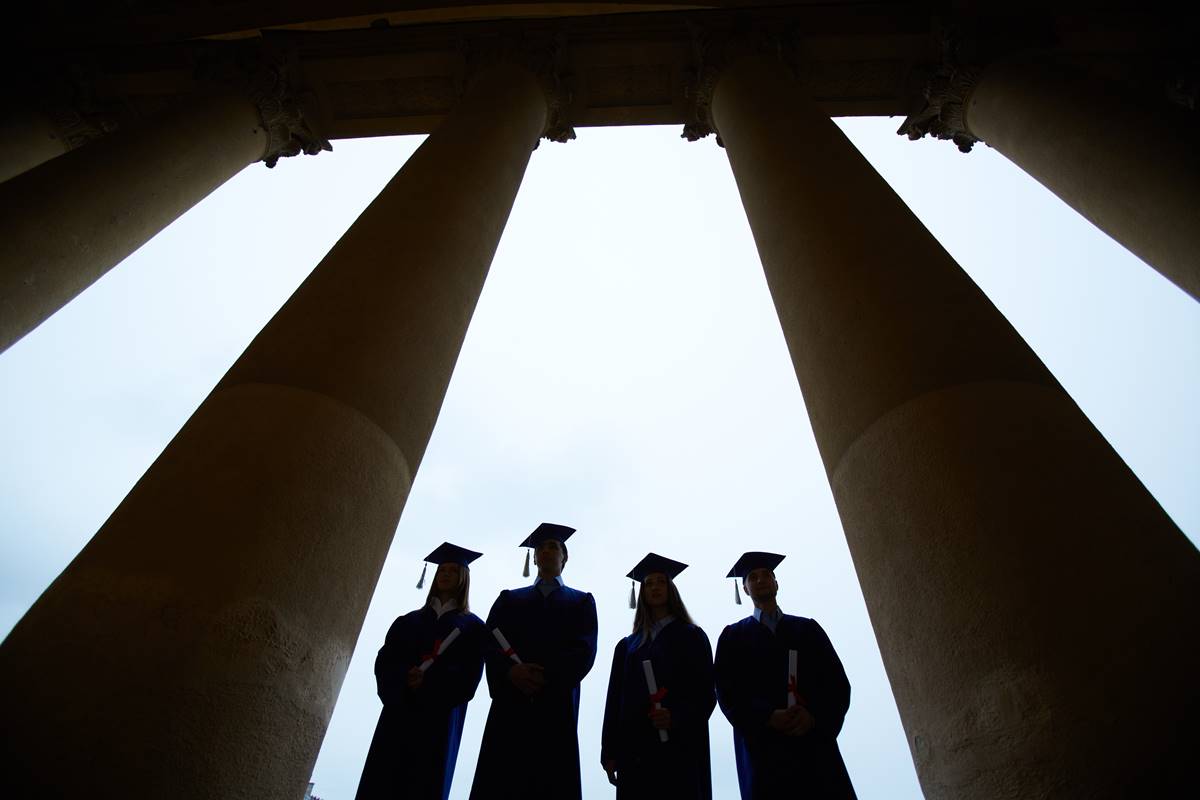 Millennial workers have had it rough in recent years, coming of age during the Great Recession and experiencing higher levels of unemployment and underemployment than older generations.
A new study finds that Millennials, who will dominate the U.S. labor market for the next 50 years, may face another problem: They're less prepared for today's job market than many of their international peers, putting them (and the country) at a distinct disadvantage in an increasingly global economy.
Related: The Closing of the Millennial Mind on Campus​​
A recent report by the Educational Testing Service (ETS) examined data from the Programme for the International Assessment of Adult Competencies (PIACC), which showed that American millennials are badly lagging behind in numeracy, literacy and problem-solving skills. Experts can only speculate on the reason for the skills gap, but the report warns that the consequences of such relatively low scores could be serious for American competiveness and could have an impact on the U.S. both socially and politically.
The study shows that even our top-performing millennials are not measuring up to their counterparts overseas. Further, the gap between America's highest- and lowest-performing workers is among the largest.  The study suggests that such a disparity can lead to dire consequences, including "mistrust in government, decreased civic engagement, increased rates of incarceration, poor health, obesity, addiction and more"
"We did not do well across the board in all three of the skills that we looked into, particularly in numeracy," said Madeline Goodman, director of research at the ETS and one of the study's co-authors, adding that the report presents troubling implications for the future of American competiveness.
Nearly two-thirds of millennials scored below the minimum standard in math. "If these individuals are going to be trained for jobs that have remuneration … then they need to have basic skill level" she said.
Related: The Surprising Reason College Grads Can't Get a Job
Among the 22 participating countries, U.S millennials 18 to 34 years old ranked 21st in numeracy — only Spanish millennials had lower scores. In literacy, half scored below the minimum proficiency level, ahead of only Spain and Italy.  For problem solving in technology-rich environments, 56 percent of American millennials met the minimum standards, behind every other nation.
That's a problem for U.S. employers, more than two-thirds of whom look for communication, problem-solving and quantitative skills in their new hires, according to a report last year by the National Association of Colleges and Employers.
Even so, employers expect to hire more new college grads this year than they did last year, according to a NACE report released earlier this month.
One of the central paradoxes of the ETS study is that the millennial generation is our most educated, and the study's authors make the case that many post-secondary institutions are not adequately providing students with the skills necessary to be successful in the job market.  The financial loan burden to pay for this education can also be crippling.
Related: 'Irresponsible' Millennials Saving More Than Almost Every Other Group
"These results are suggesting that a significant chunk of Americans will have trouble moving up in the labor market and getting out of lower-wage jobs," says Harry Holzer, professor of public policy at the Georgetown University McCourt School of Public Policy.
The skills gap may be having an impact on productivity and growth, and federal educational programs such as No Child Left Behind and Race to the Top have not produced the needed results, Holzer says.
Holzer adds that Americans may need to revaluate the way they obtain these skills, and suggests that post-secondary education should not mean only a bachelor's or  associate's degree. Upgrading America's technical education schooling, including certificate programs in such high-demand fields as IT and health tech, may give young people entrée to high demand middle class jobs. He compares American millennials to Germans, where many high school graduates can already solve complex technical problems.
Mark Schneider, vice-president and Institute Fellow at The American Institutes for Research, is also critical of American universities, many of which he believes don't equip students with the skills they need to function in the workplace or the wider community.  He calls most college educations "too long, too expensive" and says the liberal arts skills that they provide are not marketable
Related: 11 Ridiculous College Courses You Won't Believe
Even so, international comparisons like the PIAAC underestimate the diversity of the U.S. economy, which is more dynamic than higher-scoring countries like Finland or Japan, which has been mired in economic dysfunction for decades.
Still, he is disturbed by the PIACC results that show our top ten percent performers as mediocre compared to other nations. "It is a sobering lesson and worrisome that our top is really not high enough," says Schneider. "We need to think carefully about investing more resources in gifted and talented programs."
Schneider is a proponent of finding ways to provide students shorter and cheaper methods of obtaining marketable skills, such as technical training, associate degrees, certifications, apprenticeships, mid-career training, competency-based and online education.
A separate study released last year by Bentley University found that nearly three-quarters of hiring managers complain that millennials—even those with college degrees—aren't prepared for the job market and lack an adequate "work ethic."
That study found that in addition to hiring managers, businesspeople, corporate recruiters, academics and others agreed that recent college graduates deserve a grade of "C" or lower for preparedness for their first job.
Nearly two-thirds of those surveyed considered that lack of readiness "a real problem," and 62 percent said it has an impact on day-to-day productivity.
---
David Koeppel is a writer for The Fiscal Times, where this article was originally published.