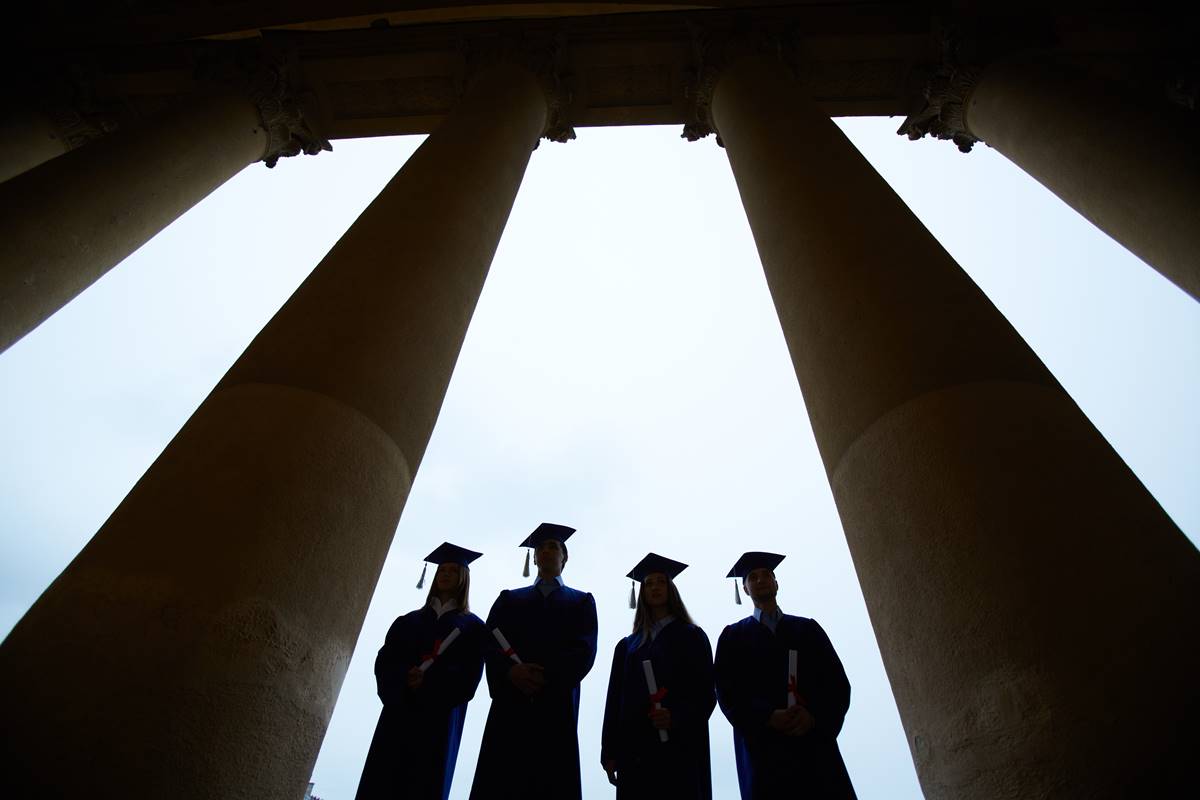 Dana Dusbiber's statement in The Washington Post deploring the teaching of Shakespeare in high school English courses evoked universal scorn and laughter. Her thesis is simple: Shakespeare is too old, white, male, and European for 21st-century American students, especially those of color.  His language is dense and unfamiliar, enough so that Dusbiber herself can't always understand it.  He is the result of white people's tastes.  He's a routine, not a fresh discovery.
The Common Core English Language Arts standards (quoted by Dusbiber) require a play by Shakespeare in high school, but she treats the rule as a hidebound imposition.  It makes for a boring and alien class experience.  When are bureaucrats going to realize that the student population needs something else?  When will they stop peddling old-time, non-diverse classics to youths who don't like them—and with good reason?  We need to assign words, images, and ideas closer to their real lives.
Commentators jumped on Dusbiber for anti-intellectualism, low standards, and incompetence. But why attack Dusbiber for voicing standard progressive premises? Her opinions are not the complaints of a narrow-minded and eccentric individual. They are entirely in keeping with multiculturalist notions.  True, she delivers a blunt and inexpert expression of them, but her conclusions and practices follow logically from the race and gender focus of reigning education theory of the progressive kind.  She says nothing that gainsays the following truisms about the English class:
Students need "representation"—black students need to see black authors and black characters (humanely portrayed), and it's best if they are presented by a black teacher.
The past is irrelevant or worse—history evolves and mankind improves (if steered in the right social-justice directions); to emphasize the past is to preserve all the injustices and misconceptions of former times.
Contemporary literature is better—it's more diverse and more real.
 Classics are authoritarian—they deny teachers and students the freedom to chart their own curriculum and take ownership of their learning.
Dusbiber adopts all of these assumptions.  Her error lay not in her ideas but in her inarticulate version of them.  A more sophisticated rendition would have blocked much of the hostile response, but reached the same conclusions.  We should aim criticism not at her, but at progressive education in general.  Everything she said she heard before in teacher training programs.  Shakespeare can't survive hack teachers, and he can't survive progressive principles, either.
One particular response recognized the threat progressivist to the Bard and aimed to dispel it on progressivist grounds.  Written by Elizabeth Stoker Bruenig, "The Progressive Case for Teaching Shakespeare" appeared in The New Republic. For Bruenig, Shakespeare is defensible even in the non-white urban American classroom for two reasons.
One, his distance from us compels us to reflect upon our own condition.  As we enter the world of Hamlet and Henry V, we must imagine a world of different values and beliefs and mores. This in turn excites in youths a "political imagination," Bruenig says, that makes us regard our own time more critically.
The second rationale has a political meaning, too, but a concrete one.  Politicians often invoke historical references to bolster their positions.  It is crucial, then, for youths to know these references in order for them to assess their political uses and abuses.
It is hardly necessary to note that if this is the best progressive argument for Shakespeare, he hasn't a prayer.  One doesn't need to read a whole Shakespeare play in order to pick up historical allusions in contemporary politics.  A Wikipedia entry will do.  The same goes for encountering the strangeness of the past.  Why struggle through the scenes of King Lear in order to understand the situation of the poor in Renaissance Europe?  (Bruenig chooses the poor as her example.)  You could do the same by choosing more accessible materials such as paintings and videos and museum artifacts.  Nothing Bruenig contends justifies Shakespeare over anything else.
The problem is that progressivism can't make the argument. Shakespeare endures in the classroom on aesthetic and cultural grounds that progressivism refuses.  It casts aesthetic excellence as a political tool, the imposition of one group's tastes upon everyone else.  And it marks the culture at whose pinnacle Shakespeare stands (the English literary-historical canon) as an outdated authority.
To say that Shakespeare is central to our cultural inheritance—beloved by audiences in the 19th-century American west, quoted by presidents, source of countless American idioms—is to dispel the multiculturalist breakthrough of the mid-20th century.  If progressivism reigns in secondary and higher education, Shakespeare, Pope, and Wordsworth are doomed.