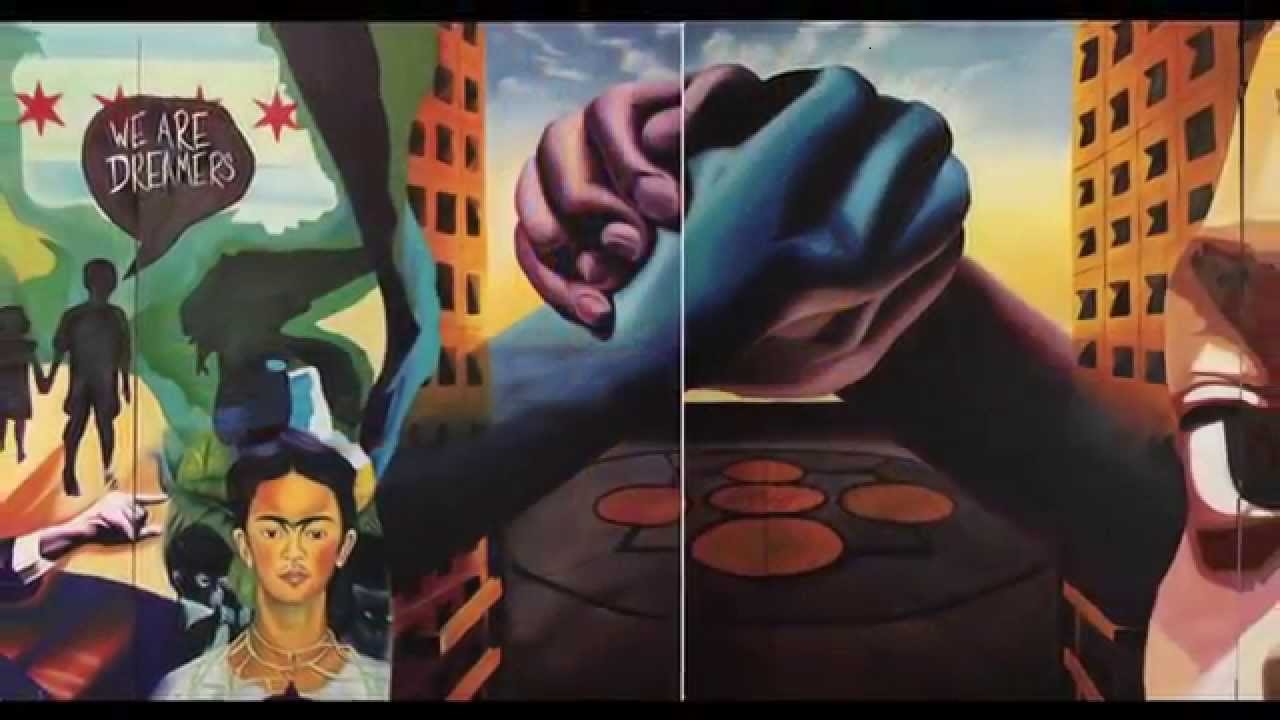 It is getting awfully hard to be a humanities professor. Or rather, it's getting hard to be a humanities professor and still maintain the heady confidence in the fields that the faculty had 20 years ago. The daily grind of teaching, research, and service haven't much changed, especially for tenured professors who aren't touched by the steady increase of adjunct teachers in their departments. But to remember the atmosphere of the 80s and 90s is to experience the loss of prestige, the decline of energy keenly.
Back then, Queer Theory and Gender Studies were new and exciting, taking up ever more oxygen in the journals and presses, conferences and hiring committees. Postcolonialism was, too, a species of political critique that had all the conceptual sophistication of deconstruction and thus avoided the crudities of what was termed "vulgar Marxism."
Enrollments were holding fairly steady, and the popular press now and then paid attention to what the stars were saying. If the humanities weren't still hot, Lingua Franca, the cool magazine of the 90s, wouldn't have paid so much attention to them, nor would the culture warriors on the right.
[Diversity Requirement at UCLA Threatens Academic Freedom]
Where are the humanities now?
When we review the fields today, the main story isn't anything conceptual such as a new theory; nor is it political, such as the liberal bias of the curriculum. Nor is it a notable event such as a major conference, or even a scandal (notwithstanding instances of misbehavior such as the Avital Ronell affair or the grievance studies hoax).
It is, instead, the progressive shrinking of the disciplines. Enrollments are sliding; programs are disappearing. I don't even want to link to any reports showing waning numbers such as the stunning fact reported by the Modern Language Association that 650 programs in foreign languages have been cut in the last few years. With results like that, who cares what a prof at Columbia says about intersectionality, or that the students at Yale took down a picture of Shakespeare?
The only real news is which program is going to disappear next. The hard question is why the cuts are happening.
That makes a recent commentary at insidehighered.com worthy of notice. It bears a promising title: "Shrinking liberal arts programs raise alarm bells among faculty." The author, Reshmi Dutt-Ballerstadt, an English professor at Linfield College in Oregon, is the author of a book on postcolonialism and the editor of a forthcoming volume on free speech and academic freedom. Her topic is, precisely, cuts administrators have made to liberal arts programs in recent years, which she terms "a death sentence" in the second paragraph.
[The Cult of Diversity Shows Its True Face]
But then comes this in the very next sentence:
It is a simultaneous devaluation of the many underrepresented, first-generation and social justice-oriented faculty (who were hired as a result of various diversity initiatives) who teach in disciplines such as foreign languages, women's and gender studies, area studies, critical race, and global studies, etc.
That's an interesting turn. Not only does it say explicitly that the faculty victims of these cuts disproportionately come from under-represented groups, some of whom were hired precisely to bring more diversity to the school. It says implicitly that the liberal arts have a social justice mission.
Here is how Professor Dutt-Ballerstadt clarifies that mission:
A liberal arts education provides a much-needed interdisciplinary framework for understanding the various modalities of human interactions, social justice issues, racial, class and gendered politics, and the impact of geopolitical-economic forces locally, nationally and globally.
Very well, that is now the predominant sense of the liberal arts fields. Race, gender, politics, social justice—not Shakespeare, Jane Austen, Waterloo, Das Rheingold, logical positivism, On Liberty. Those materials may be found in liberal arts courses, to be sure, but studying them in themselves is not the goal of the pedagogy. The goal, instead, is to understand social and political relations.
The president of the Modern Language Association is Judith Butler, who specializes in gender theory and whose humanistic feel for language may be measured by the clotted, clunky prose she writes. Her humanitas is limited, but that's no stumbling block. Scholars and teachers are valued more for their ability to rehearse a theoretico-political interpretation of a text (which can be just about anything) than for their erudition or connoisseurship or aesthetic discernment. It is more important for a job candidate to show she can cite Butler properly than it is for her to explain why Moby-Dick is a great book.
[Why More and More Students Won't Speak Up in Class]
I hope you see the problem. The reason we have a humanities crisis in the first place is that undergraduates aren't enrolling in humanities classes in sufficient numbers. They're going elsewhere, to business, psychology, and STEM.
And why is that? Because students come to the humanities for inspiration. They are guys who like Hemingway and "The Love Song of J. Alfred Prufrock," girls who love impressionism and Mozart and Virginia Woolf. For at least some of them, the social justice approach turns them off. They want to look at Monet's lilies, not consider the "male gaze." They are struck by Ivan Karamazov's atheist crisis, not by class relations and the peasantry. The bare humanity and soaring rhetoric of Frederick Douglass hit them more than his blackness.
Current humanities professors regard those loves as mystifications, or as denials of the realities of race, sex, class, and empire. The freshmen and sophomores who enroll in their classes thus find that their inspirations are suspect and unwanted. They are told that their passions need to be politicized. The descriptions of the fields quoted above can only appear to them unappealing. Only those 19-year-olds who already share the leftist vision want to hear more of it, and they aren't enough to keep enrollments healthy.
What can the humanities professor do? Her training through graduate school has primed her to think in just these identitarian, progressive terms. It's what got her a job and will ensure her promotions. We have a heavy indoctrination coming from above, while at the same time a steady estrangement from below, on the part of the undergraduates.
Professor Dutt-Ballerstadt doesn't mention slipping enrollments in her discussion because she can't. It blunts her blame-finding purpose. The fact that undergraduates are walking away from their classrooms prevents the professors from blaming mercenary administrators, conservative politicians and columnists, a money-mad culture, the high cost of college, and other preferred causes of the decline. Liberals don't like to criticize the young. It makes them start to sound conservative.
It also touches deeply upon their identity as teachers. They are supposed to be instructing the young in the ways of the world. That means, in their eyes, teaching them the realities of –isms and phobias and how they afflict certain groups. The professors believe fervently in the moral goodness of their instruction—indeed, in the necessity of it, if we are going to create a more just world. And the undergrads don't want it!
And so, the slide continues. No wonder there is so much unhappiness in the humanities ranks. The fields can't align their outlook with the constituency toward which they aim it. They can't say to their brethren, "We have to drop the identity fixations."' Their colleagues won't like that. It would be like math professors being told to drop statistics. But they can't keep telling 19-year-olds, "You've got to lose this naïve identification with Elizabeth Bennet and the Invisible Man – we need more critical thinking – there are power relations to register – you must learn different 'modalities.'" And so, fewer kids will show up next semester.
As older professors who were trained before identity obsessions took over (before 1990, roughly) leave the field and retire, the hijacking of the disciplines will continue. So will the enrollment trends until we hit bottom, perhaps, five to ten percent of the undergraduate population who believe it worth their while to major in one of the identity-centric fields. The humanities will reach the point of classics by the mid-20th century—a boutique field.
This is what our best and brightest have wrought. I remember graduate school in the 1980s when literary theory was a campus-wide topic of discussion. We heard about all these brilliant minds pushing forward, some of them barely past the Ph.D. Everything was cutting edge and radical and transgressive and transformative. How fatuous it all looks now.
The identitarians won. They seized the levers of personnel and publication. They rose to the highest ranks. They spoke of themselves as a revolutionary cadre. Well, they were. And they managed to injure the fields, which may be beyond repair since the people who oversaw the decline still run the operation.
The old English department and History department and the rest were elitist and white and male and Eurocentric. No more. They had to be changed, and they were. Now they're intersectional in one way or another. And a lot less influential and admired.