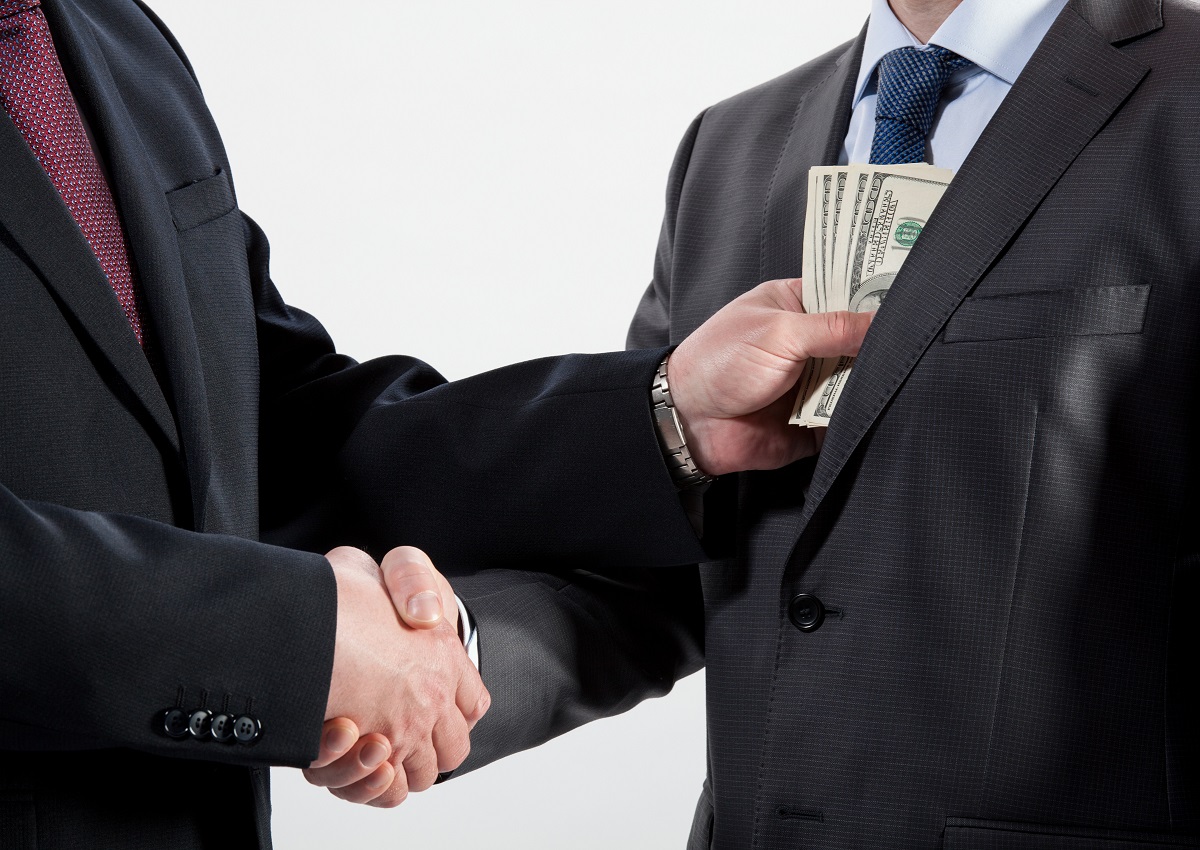 The recent college admissions scandal is spectacular in its size and scope, but hardly surprising. Let me make four major points.
Whenever there are scarce resources in much demand and a non-market solution is used to allocate those resources, there are bound to be problems.
At the schools involved in this admissions scandal, there are probably at least five applicants for every student admitted. In a competitive market, prices will be forced up to the point that the number of buyers equals the quantity supplied. Harvard has an Admissions Committee; McDonald's does not. Selective universities gain prestige by turning away customers. Universities deliberately sell their services at below equilibrium prices, benefiting mainly relatively affluent kids who make up the bulk of the applicant pool. Admission to a top-ranked school may be worth one million dollars over four years, yet is sold by the school for dramatically less ($250,000 or less). Therefore, some parents think it makes good sense financially to use shady, morally reprehensible means of achieving admissions.
This is particularly true for those wanting in the very top schools. Raj Chetty and his team of researchers have estimated the average family income of students at many Ivy League schools is about $500,000 a year (the median is "only" around $200,000). Rich kids want to network and bond with other rich kids, and if necessary, using an unscrupulous "private admissions counselor" to bribe your child into Elite U is money well spent. It is unfair, immoral, and prevents admission of some more deserving kids – but it happens. And rich kids then network with other rich kids and get super jobs through family connections.
This problem has existed at some level for decades, probably as long as there have been selective admissions.
Daniel Golden, Harvard alum and an ex-Wall Street Journal reporter, wrote a great book in 2005: The Price of Admission: How America's Ruling Class Buys Its Way into Elite Colleges—and Who Gets Left Outside the Gates. The lure of big dollars for buildings, endowments, etc., lead schools to sometimes accept the otherwise underqualified kids or grandchildren of very wealthy alumni. The "donation" may reach into the millions. The very overt preference schools give to alumni children (legacy admissions) is common, and no doubt also leads to some abuses.
Even at my only mildly selective university (Ohio University), as long as 40 years ago I heard stories about a dean who accepted a large bribe to let a kid into the medical school (!) he headed, and many years ago, I even heard rumors of an unscrupulous but fortunately long departed admissions official offering admission to a student in return for sexual favors.
Therefore, it is not only the elite private schools where this is a huge problem, as the recent scandal revealed (involving students at public flagship schools UCLA and the University of Texas, or UT.) A number of years ago UT Board of Regent member, Wallace Hall, complained publicly and aggressively about the admission of kids of politically powerful people despite poor academic records.
[Today's College Admissions Scandal Started Years Ago]
The alums, some fellow Regents and UT and key politicians ostracized him and even tried to get him impeached (probably the only university trustee ever to face that indignity). The evidence shows Hall was absolutely correct, and the problem was widespread. In a recent interview with the Texas Tribune, Hall said "Politicians who take money and free dinners from people and then get their kids into universities are engaging in the same quid pro quo arrangements as the guy caught taking cash for the same service."
So-called "Holistic" Admissions Criteria Allow for Corruption and Dilution of Academic Values.
Most top schools claim they now use a "holistic" admissions process to assure they do not attract nerdy dweebs possessing little personality but great test scores. This issue is at the heart of the current Harvard lawsuit alleging discrimination against Asians. In most parts of the world, admission to top schools is based strictly on academic performance – how well the student did in secondary school and/or how he or she did on a college entrance examination. Not in the United States. Why? Many factors are at work, I think, but very important is affirmative action. Skin coloration is of extreme importance to American university officials, regrettably in my opinion.
The extreme irony of this is demonstrated by Jerome Karabel in another superb book, The Chosen: The Hidden History of Admission and Exclusion at Harvard, Yale, and Princeton. In the interwar era, top Ivy League schools were finishing schools for mostly Protestant kids from wealthy families. Lots of very smart Jewish immigrant kids started applying, and effectively quotas were placed on numbers admitted. Aside from being anti-Semitic, it was an embarrassment, and led after World War II toward more objective criteria based on academic merit —hence the College Boards were born (today's SAT test).
In modern times, in order to accommodate racial minorities not meeting high academic standards, the Ivies and other top schools have reverted to allowing admissions counselors and committees more discretion, opening the door to corruption, and bribes (although cheating on the SAT played a role in the latest scandal as well). The SAT is being downplayed by some schools that are now "test optional."
The Absurdity of the Role of Athletics Plays in Admissions Is a National Embarrassment. 
The notion that American colleges and universities are really quasi-country club/finishing school institutions providing a gap period between secondary school and the Real World rather than places where intellectual exploration and discovery is Job One is reinforced by the ridiculous emphasis put on proficiency in using balls – tennis balls, basketballs, volleyballs, footballs, soccer balls, etc. We see kids getting into schools like the University of Southern California on the basis of their alleged ability to handle balls. Nowhere else in the world is that an important or usually even any consideration in evaluating a student for admissions.
Bottom line: our admissions process is badly flawed. I blame it partly on the decline in the predominance in academic values coinciding with the bureaucratization of the university. Administrators are crowding out faculty not only numerically but in terms of power. I blame it partly on our academic obsession with evaluating people on the basis of group characteristics, not individual merit. What would Alexis de Tocqueville say visiting 21st century America, learning that students bribe their way into a ticket for economic success by lying about their ability to hit tennis balls? Is that the new American exceptionalism?
A final word. I fear the politicians will try to score points by trying to "solve" this problem. While changes are needed, I worry about the federal government attempting to take over a competitive, decentralized system of higher education.  The cure could be far worse than the disease.