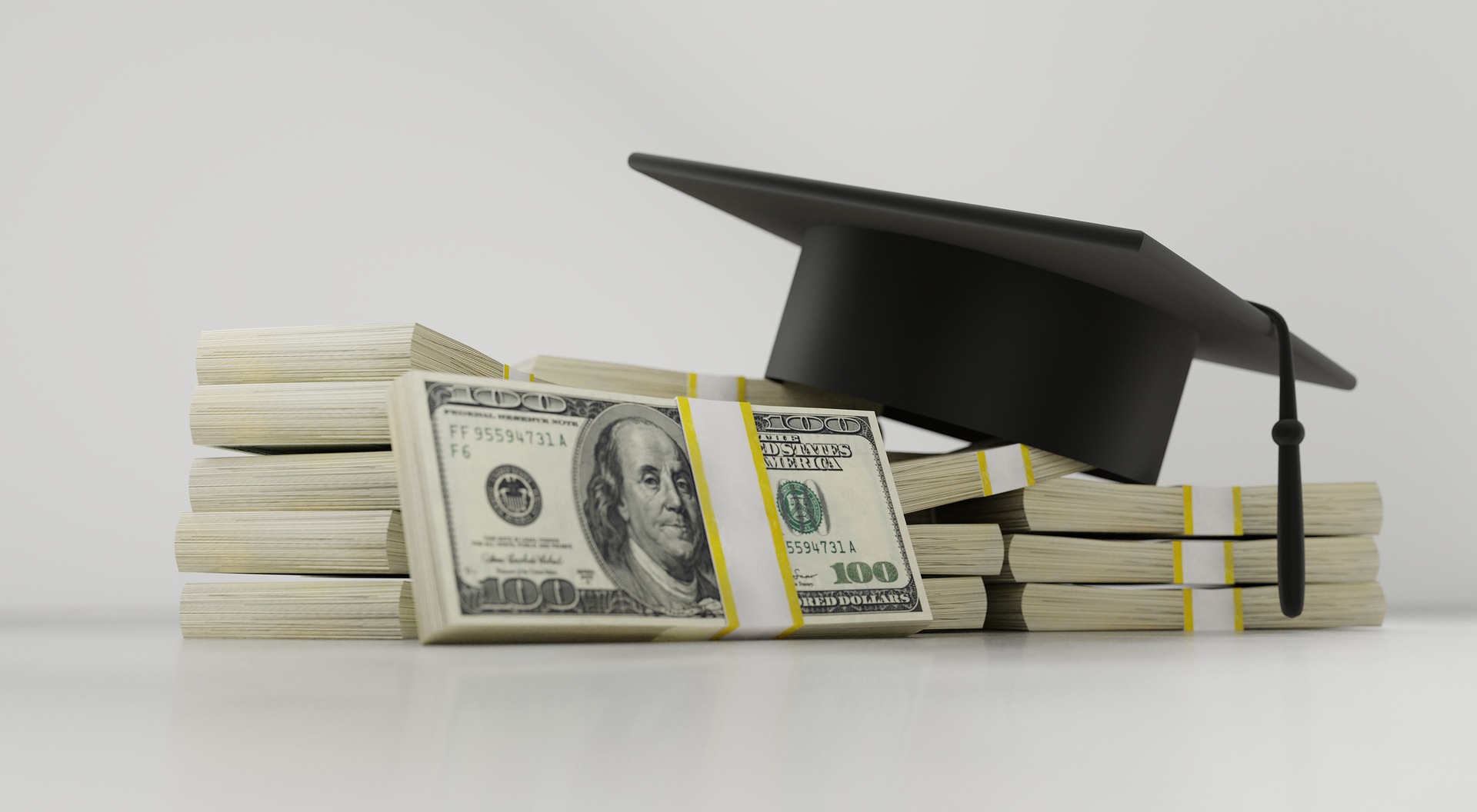 Skin in the game for student loans, the idea that colleges should face financial consequence when their students default, is gaining momentum in policy discussions. After all, when students take out loans, the colleges get all their money upfront, leaving taxpayers holding the bag when students default on the loan payments years later. It seems only fair that colleges should share in the cost of defaults.
I like the notion behind this effort—ensuring that colleges don't get rich by saddling their students with disastrous financial burdens—but policymakers should also make sure to implement some complimentary policy changes to increase fairness and avoid unintended collateral damage.
Colleges Aren't Yet in the Game
Skin-in-the-game requires accompanying changes to our financial aid system. Most proposals would have colleges pay a set percentage of any loan that defaults. But under the current system, colleges aren't yet in the game because they are not a direct party to the loan. Once a college has admitted a student (and keep in mind that many colleges are open admissions, meaning virtually anyone can enroll), they have no say in whether or how much a student borrows.
[The Consequences of Forgiving $1.5 Trillion in Student Debt]
Instead, the lender, which is the government for most loans, determines how much the student can borrow. But if the loan is between the student and the government, why should colleges be held accountable when it goes sour?
As Matt Reed, a dean at a community college noted, if "we can't screen borrowers, then holding us accountable is merely punitive. How are we accountable for what we're forbidden to control?"
So a necessary change if we are going to implement skin-in-the-game is actually to have colleges in the game. If we are essentially asking colleges to be co-signers for their students' loans, then they should be treated as such, including giving them veto power over any loan, as well as the power to reduce how much students can borrow.
For example, a college might set a higher borrowing limit for their nursing program than for their sociology program, something they are currently not allowed to do. Giving private entities veto power over the distribution of federal financial aid is a fairly revolutionary change in our financial aid system, but we need to make sure that there is a general awareness of the magnitude of this change.
Should College Enrollment Effects Be Counteracted?
This change would naturally hit the types of colleges with high default rates the hardest. Default rates are highest at for-profits and public community colleges (see table 7 on page 46 of this Brookings Institution report). But for-profits and public community colleges also disproportionately enroll the most disadvantaged students (see table 4 on page 9 of this College Board report).
Among dependent students at for-profit colleges, almost half come from families with incomes below $30,000. For public two-year colleges, the figure is slightly less than one-third of students. Even if these colleges provided the exact same education for the exact same price as other types of colleges, we would expect to see higher default rates just based on their student population, meaning that skin-in-the-game would punish colleges that are doing the most to provide educational opportunities to the Most Disadvantaged.
[Once Clear Way to Stop College Accreditation Fraud]
It Is Certainly A Defensible Argument That Too Many High-Risk Students Are Going To College (I Put Forward Such A Case At A National Association Of Scholars Conference Several Years Ago), But if we are going to restrict access, that determination should be made primarily based on educational risk, not default risk. Even if we restrict ourselves to purely financial concerns, default risk is still a poor proxy for return on investment because it accounts for only a portion of costs (how much is borrowed) and is affected by so many other factors, especially the student's liquidity (35 percent of defaulters have a balance of less than $5,000).
In other words, even if we wanted to reduce access for high-risk students, student loan defaults are the wrong measure of risk on which to base such decisions, so serious thought will be needed on whether to counteract the enrollment effects of skin-in-the-game and if so how.
Skin-In-The-Game Could Lead to Government Interference in Admissions
In a nursery rhyme, an old lady swallows a fly, then swallows a spider to catch the fly, then a bird to catch the spider, and on and on until she dies from swallowing a horse. John Cochrane has recently been using this fable as an analogy of how government interventions beget more government interventions, and I see something very similar happening with student loans.
It all began when the government nationalized most of the student loan market as part of Obamacare. Unlike traditional lenders, the government doesn't want to charge different students different interest rates based on the riskiness of the loan (e.g., what the student's major is, the student's academic track record, the quality of the college they are attending, etc.) so everyone has similar terms on their loans.
[Five Reasons Why Student Loans Are a Looming Disaster]
Not surprisingly, a lot of high-risk loans are being made, as reflected in the fact that 10.8 percent of borrowers default within three years of beginning repayment. But the government doesn't want to cut off students that are at high risk of default; so, like the old lady, they are looking for the next best thing, which is to hold the colleges accountable when their students' default.
The predictable result of punishing colleges that enroll high-risk students will be to curtail colleges' willingness to enroll such students dramatically. But such students will disproportionately come from lower income and/or minority backgrounds which then creates a new problem because the government won't want to be seen as enacting regressive policies with a disparate impact on minorities.
So, like the old lady, they may look around for a "solution" to this new problem. That solution is likely to be government mandates or quotas for admissions, making sure colleges enroll enough low income and/or minority students. But then admissions quotas will lead to other problems, like gaps in the selection of major or success rates by different types of students, which will then be addressed by further government intervention into curriculum or students' choices of major. Each government intervention creates a new problem which necessitates yet another government intervention a few years down the road.
Is There a Better Solution?
I believe there is. Let's step back for a second and ask why isn't there a proposal for car loan defaults? The answer is that car loan lenders cannot pass off losses from defaults to anyone else. Student loans are different because the government is the lender. Viewed in this light, skin-in-the-game is just the next band-aid needed to kludge our way around the simple fact that "government as lender" is an inherently flawed strategy.
Perhaps a better approach would be to establish a market-based student loan system that replaces government lending with lending done by financial institutions. Financial institutions have expertise and experience with lending in general as well as the requisite tolerance for risk over long time horizons. Colleges have none of these.
Some care is needed to ensure that we don't simply reintroduce the terrible Federal Family Education Loan program we used to have (kudos to the Obama administration for ridding us of that monstrosity) and to account for some of the unique features of student lending. But these are not insurmountable barriers (see pages 7-10 of this report for some ideas on how to overcome them), so there is no reason that we could not harness markets to improve student lending.
Skin-in-the-game would introduce some much-needed market discipline into higher education. But it is essentially trying to partially paper over problems inherent with government lending. An even better approach would allow a market-based system to truly unleash market discipline.
3D graphics image by Quince Creative