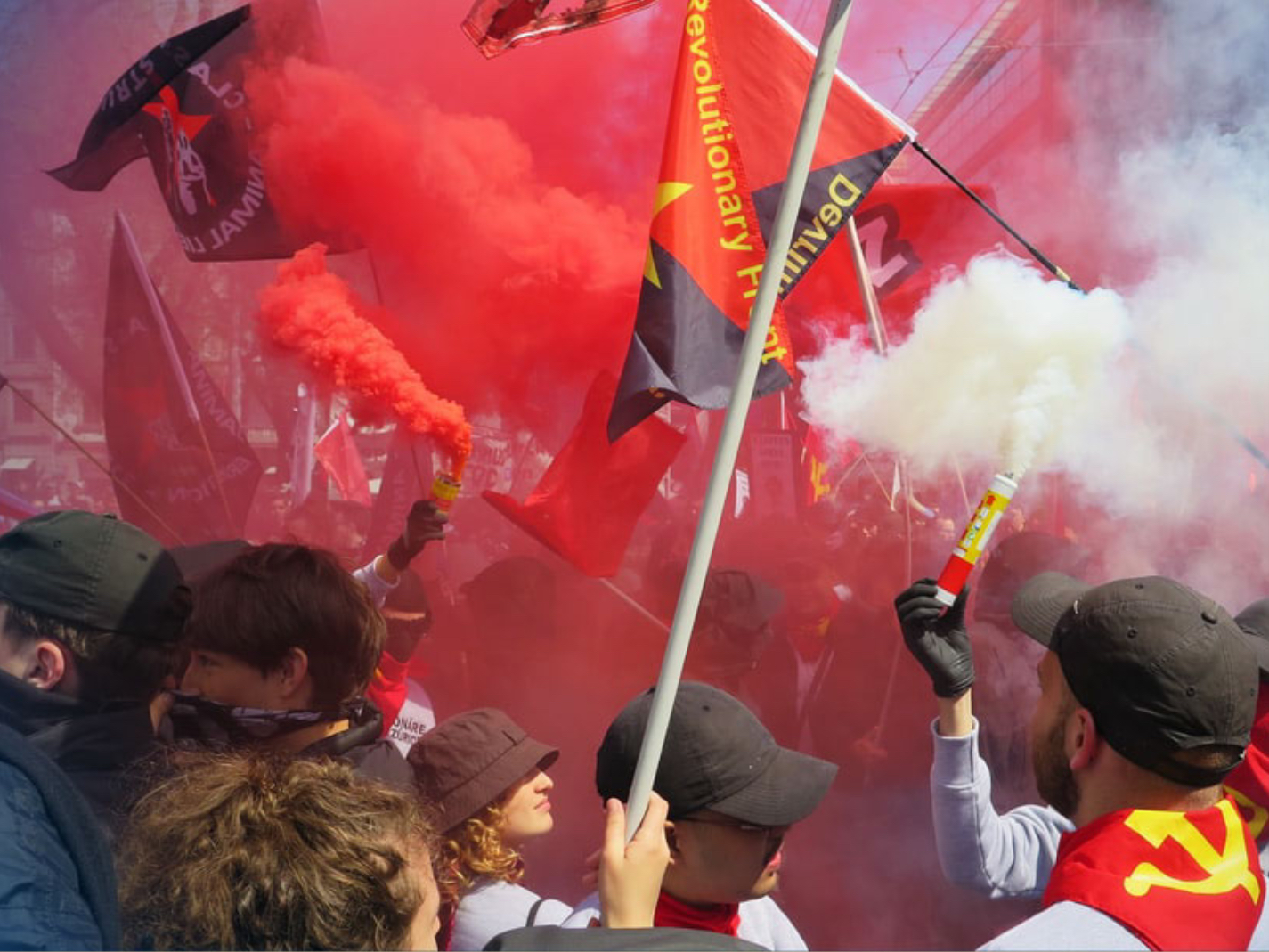 The America of freedom, opportunity, and prosperity is already half gone. Our universities, media, industries, and one of our two main political parties are in the hands of the "wokerati." If Democrats take control of the government come November, America is gone, to be replaced by "Woketopia."
In Woketopia your life and future will be entirely determined by your gender and your race. If you are a member of one or more of the preferred classes—females, African Americans, Hispanics, Muslims, LGBT++, disabled, and homeless—you will always be at the top of the list for admissions, hiring, funding, promotions, and other benefits— and always "included." If you belong to one of the despised classes—males, whites, Asians, Christians, Jews, heterosexuals, able bodied, middle class—you will not be admitted, not hired, not funded, not promoted, not given other benefits, and, as much as possible, systematically excluded.
In Woketopia the traditional liberal values of universalistic criteria, such as achievement, excellence, and potential, and of judging people as individuals, will be entirely discredited and jettisoned. The liberal attempt to undermine hierarchies and advance equality of opportunity would be condemned in Woketopia, for liberal ideas such as "color blindness" have been redefined by the wokerati as racism. There would be no more equality before the law in Woketopia; rather, traditional racist and sexist hierarchies are not to be equalized, but to be turned on their head, so that the worthy victims of the past are now the masters of those who formerly oppressed them. Finally, there would be woketopian revenge for "the patriarchy" and biology, for slavery and Jim Crow, for heteronormativity, for war in the Middle East, for able normality, and for prosperity.
Last year, in "The Death of Merit and the Race to Mediocrity in Our Increasingly Marxist Universities," I argued that identity politics and social justice ideology have steamrollered traditional academic values. As the progressive revolution ramps up toward its totalitarian end goal, all pretense of treating people on the basis of their accomplishments and potential has disappeared. The latest sign of this rejection of merit as a basis for selecting and evaluating academics is the abandonment of nationwide standardized examinations.
According to the Washington Post, "Nearly 50 accredited colleges and universities that award bachelor's degrees announced from September 2018 to September 2019 that they were dropping the admissions requirement for an SAT or ACT score, FairTest said. That brings the number of accredited schools to have done so to 1,050 — about 40 percent of the total, the nonprofit said."
Wake Forest University made standardized tests optional in 2009, and in the period of 2008 to 2017, "ethnic diversity among undergraduates increased 90 percent." Wake Forest (to be renamed "Woke Forest") is quite up-front about the goal no longer being to recruit the strongest students, but instead to increase "ethnic diversity."
The rationale reported in the Post article is that "Research has consistently shown that ACT and SAT scores are strongly linked to family income, mother's education level and race." According to the lobby group, "The National Center for Fair and Open Testing, … [in 2019] the gaps between demographic groups grew larger from a year earlier, with the average scores of students from historically disenfranchised groups falling further behind students from more privileged families." Even when the socioeconomic level of the test taker is the same, racial and ethnic groups have different results. According to CNN, "Hispanic and African-American students from comparable socioeconomic families scored lower than their Asian-American and White peers."In other words, some observers did not like the results of the tests because they did not conform to the far-leftist ideal of equality of outcome. Students who did well were of the wrong races and economic classes, so the exams should be canceled.
This abandonment of standardized tests is not limited to college admissions, but also to admission for graduate programs. The same WP article reports that "Brown University announced this month it will no longer require that applicants to 24 of its doctoral programs submit scores from the GRE. In a Brown news release, Graduate School Dean Andrew G. Campbell said increasing evidence shows the GRE is not always an accurate predictor of success in school, and that he expects the move will allow the talent pool of applicants to broaden. Brown's move followed Princeton University, which said in August that 14 graduate programs had decided to eliminate the GRE requirement for admissions, including molecular biology, psychology and neuroscience. A news release said Princeton, too, expects to attract a wider range of applicants." In other words, what replaces test results are gender, race, ethnicity, sexuality, and disability credentials.
Members of the wokecrats are enthusiastic about the abandonment of universalistic standards and the rejection of standardized testing. Anthony P. Carnevale argues the tests are not effective, in that they do not predict performance in university: "they are poor predictors of college success. The tests have given colleges a pseudo-scientific cover for weeding out students they didn't want to enroll anyway." However, according to CNN, "a yearlong review done by the University of California's Standardized Testing Task Force that found standardized tests to be the best predictor of a college student's success." The real objection of Carnevale is that "the tests are strongly biased in favor of wealthy white test takers," which would be worrying if the facts did not contradict it: the highest test results for an ethnic category are for Asians, with whites behind them. Based on Carnevale's dubious arguments, he advises that universities "Use class-based and race-based affirmative action," notwithstanding the fact that Americans of all races do not approve of race- and gender-based affirmative action in college admissions.
Other wokecrats brazenly condemn concerns about merit. A San Francisco Board of Education commissioner, Allison Collins, attempts to apply the coup de grace to merit: "Please be mindful that 'merit' is an inherently racist construct designed and centered on white supremacist framing that justifies who IS and ISN'T worthy of education, safety, justice, empathy… basically humanity. When we say some kids 'deserve' access to a quality education, we are also inherently saying some don't. When we say some schools are 'academic' we are saying others aren't. When we say some cultures value education, we are saying some don't." [Emphasis added] Her counterfactual paranoia continues: "And, yes, this even applies at a majority Asian-American school. The Model Minority Myth only exists within the context of a continuum that pits people of color against one another yet leaves the status quo unchecked." Apparently, the commissioner has forgotten that America has endured a half century of "affirmative action" giving special consideration to African Americans and other "marginalized minorities" (except Asians).
It appears that the ideal of equality of outcome borrowed from the ideology of failed communist regimes in the USSR, Communist China, Khmer Rouge Cambodia, North Korea, and Cuba has now been adopted by the wokerati who control our educational system, media, and governments. Equality of outcome now applies not only to individuals, but to census categories of race, gender, ethnicity, sexuality, physical ability, etc. The criterion advanced is percentage of the general population, which should and must be replicated in each and every organization and activity. What matters is whether a category is "underrepresented" or "overrepresented," the argument being that underrepresentation is proof of racial, gender, ethnic, etc. discrimination, and, conversely, those who are overrepresented are so because they are "privileged" or have blocked members of other categories from inclusion.
Concern about overrepresentation has never been directed to professional sports, in which African Americans make up some 80% of multi-millionaire athletes. Have other races been unfairly excluded from these sports? No one thinks so. But when Asians and Jews are "overrepresented" in academia, medicine, and other professions, wokerati claim that it is due to privilege and due to discrimination against marginalized minorities. The underrepresentation of African Americans and other "marginalized minorities" in these fields is alleged to be proof of discrimination, but in fact it reflects African American underperformance in the educational system. And this underperformance continues in spite of decades-long "affirmative action" policies, in which any moderately capable member of a "marginalized minority" is snapped up and given the place of more accomplished members of despised races and genders.
Furthermore, the "underrepresentation" of Asians in professional sports, in forest industries, or in oilfield hands is not due to any discrimination, but rather due to the preferences and abilities of members of that category. The claim that "underrepresentation" is a result of racial discrimination is a tendentious fraud by those who wish to advance people who have not earned the advancement, and by those who seek to undermine our open and competitive society, and thereby undercut our freedom and prosperity. Unfortunately, the wokerati have captured the major American institutions and are doing all they can—with canceling standardized tests a significant step—to replace America with Woketopia.
---
Image: Arie Wubben, Public Domain