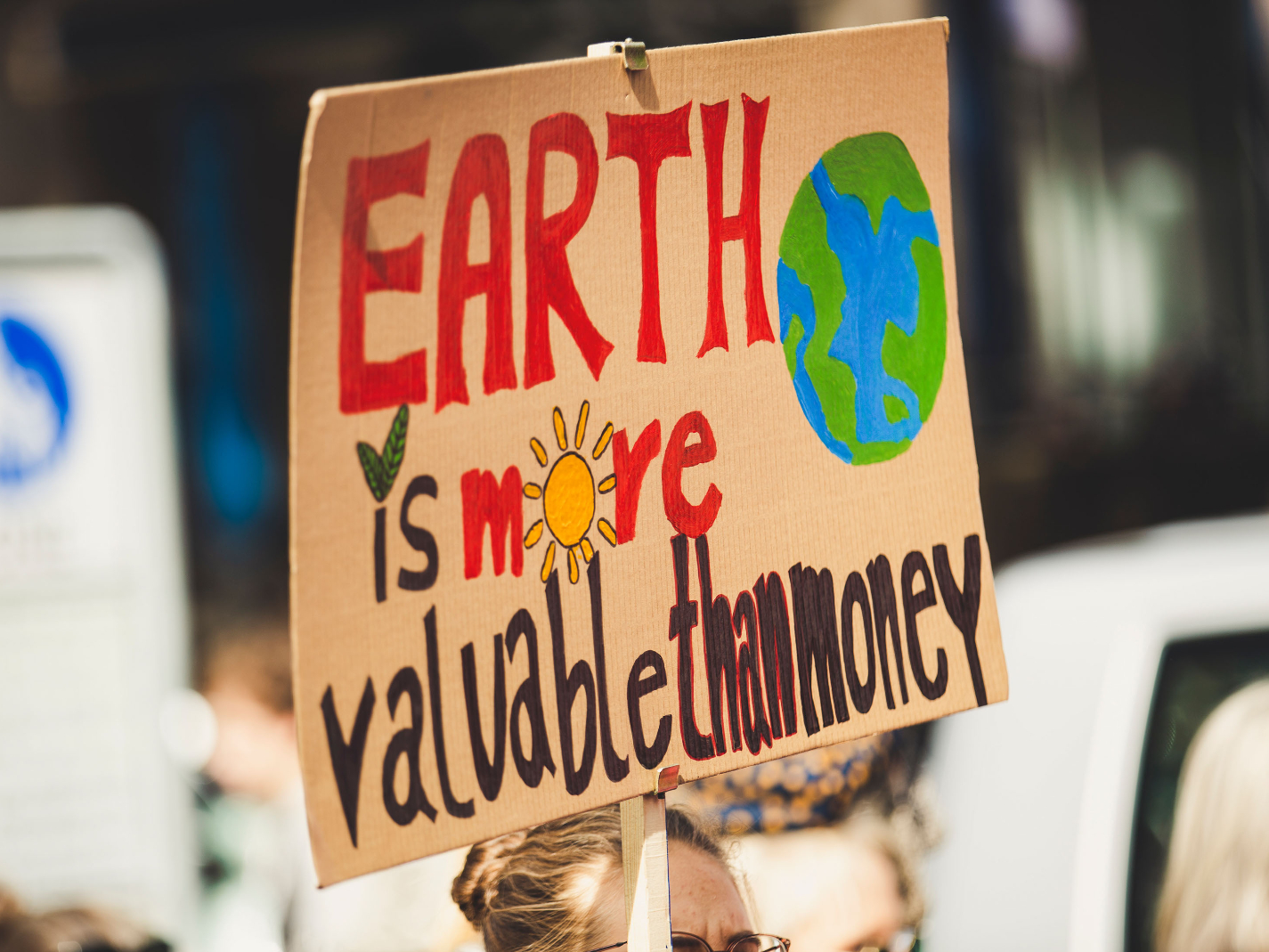 Having worked within the humanities for a number of years now, I have first-hand experience with the ways in which words and concepts can get politicized and abused. Sometimes, familiar words take on new meanings (e.g., racism, gender), while other times, new concepts get mainstreamed without the general public being made aware of what they actually mean (e.g., anti-racism, whiteness). Consequently, I've become increasingly sensitive to the definition and framing of concepts. This led to serious reservations upon discovering that my Swedish university would be promoting "sustainable development" in its English program.
According to section 5 of the Swedish Higher Education Act: "[…] higher education institutions shall promote sustainable development to assure for present and future generations a sound and healthy environment, economic and social welfare, and justice." Swedish universities are encouraged (at the behest of the Swedish government and United Nations) to integrate sustainable development awareness into their courses in order to satisfy the criteria developed by each university. In practice, this usually entails connecting some aspect of a course to the notion of sustainable development. However, the specific details are left to the discretion of individual lecturers and professors.
As a father of two, I have no problem with the notion of sustainability, but I also know that this one word can have very different meanings depending on one's ideological leanings. For example, there are various eco-Marxist, eco-feminist, and decoloniality discourses that all have their own vision of how to achieve a "sustainable" future (what qualifies as "sustainable" is also up for debate). There are also popular ecocritical discourses such as deep ecology, which argues for "a substantial decrease in human population" (Devall and Sessions, 1985, p.70). Tragically, similar concerns were voiced in the terrorist manifestos connected to two high-profile mass shootings in 2019; the first in Christchurch, New Zealand, and the second in El Paso, Texas. Surprisingly, the El Paso shooter even connected his anti-immigration sentiments to the notion of environmental sustainability.
In the case of UN member nations like Sweden, the notion of sustainable development is heavily informed by the United Nations Educational, Scientific and Cultural Organization (UNESCO). According to its document Transforming Our World: The 2030 Agenda for Sustainable Development, sustainable development entails a total of 17 goals with 169 associated targets. Some of these targets include "doubling small scale food producers" (2.3), "eliminating gender disparities in education" (4.5), "promoting shared responsibility of domestic work in households" (5.4), and "reducing inequalities of outcome within countries" (10.3). These 169 targets are far too many to discuss in a single article, but it doesn't take much reading to realize just how broad and ideologically driven they are. A brief glance at the language and rhetoric employed in the UN's agenda reveals strong intersectional feminist and decoloniality influences, not to mention a stretching of the word "sustainability" to the point where it means virtually everything and nothing at the same time.
In regards to what this means for higher education, we are already beginning to see the creation of what some describe as "interdisciplinary" programs, where STEM courses, for example, are influenced by the critical theories found in the social sciences and humanities, as well as by various indigenous "ways of knowing." Arjen Wals describes this trend thoroughly in his review of the UN's Decade of Education for Sustainable Development:
It is argued that empirical analytical and reductionist ways of understanding the world need to be complemented with more integrative and holistic ways of understanding the world and methodologies and methods that are better suited to cope with complexity, uncertainty and contested knowledge. Along with such a re-orientation new forms of learning are emerging as well, including: trans- and interdisciplinary learning […] (3)
"Holistic ways of understanding the world" and "contested knowledge" are just euphemisms for the various critical theories that already dominate the humanities, as well as the new decoloniality movement that seeks to diminish the influence of Western "ways of knowing" in higher education. How these can be integrated in the STEM fields or add to the conversation on anthropomorphic climate change is not clear, especially when you consider how their adherence to lived experience and standpoint epistemology could be used to undermine the validity of climate science.
The most obvious problem with promoting a concept like sustainable development is that, in a finite world, it could be argued that nothing is truly sustainable: Species go extinct, systems change, and the world is always in flux. Furthermore, there is no way of really measuring the effects of current policies—especially those related to economic and social justice—in terms of what their future implications will be. What we advocate for today in the name of sustainability might be our own undoing in the long run, and depending on which ecocritical theory you adhere to, this might even be a good thing.
The other problem is that the UN's version of sustainable development includes a broad and all-encompassing set of political goals, some of which have nothing to do with sustainability. Many commentators have suggested that 169 goals are too many, and even that some of these goals contradict others. For example, in the article "Making the Sustainable Development Goals Consistent with Sustainability," the authors point out that the current list of sustainable development goals will lead to a higher ecological footprint than what is environmentally sustainable (Lin, Hanscom & Wackernagel, 2017, p.6).
My initial reservations were well founded. In practice, sustainable development could easily become yet another trojan horse for more woke social justice indoctrination in higher education, and in the case of the UN, it already has. If educators really care about the future of the planet, they should expose students to a wide range of ideas, while always encouraging them to think critically about everything—including sustainability. Failure to do so will not only compromise the integrity of higher education but could also undermine the pursuit of a more sustainable future.
References
Devall, Bill; Sessions, George (1985). Deep Ecology, Living as if nature mattered. Gibbs M. Smith. p. 70.
Wals, A. E. J (2013). Sustainability in higher education in the context of the UN DESD: a review of learning and institutionalization processes, Journal of Cleaner Production, 62 pp.8-1 https://www.sciencedirect.com/science/article/pii/S0959652613003880
Wackernagel, Mathis; Hanscom, Laurel; Lin, David (2017). "Making the Sustainable Development Goals Consistent with Sustainability". Frontiers in Energy Research. 5.
---
Image: Markus Spiske, Public Domain