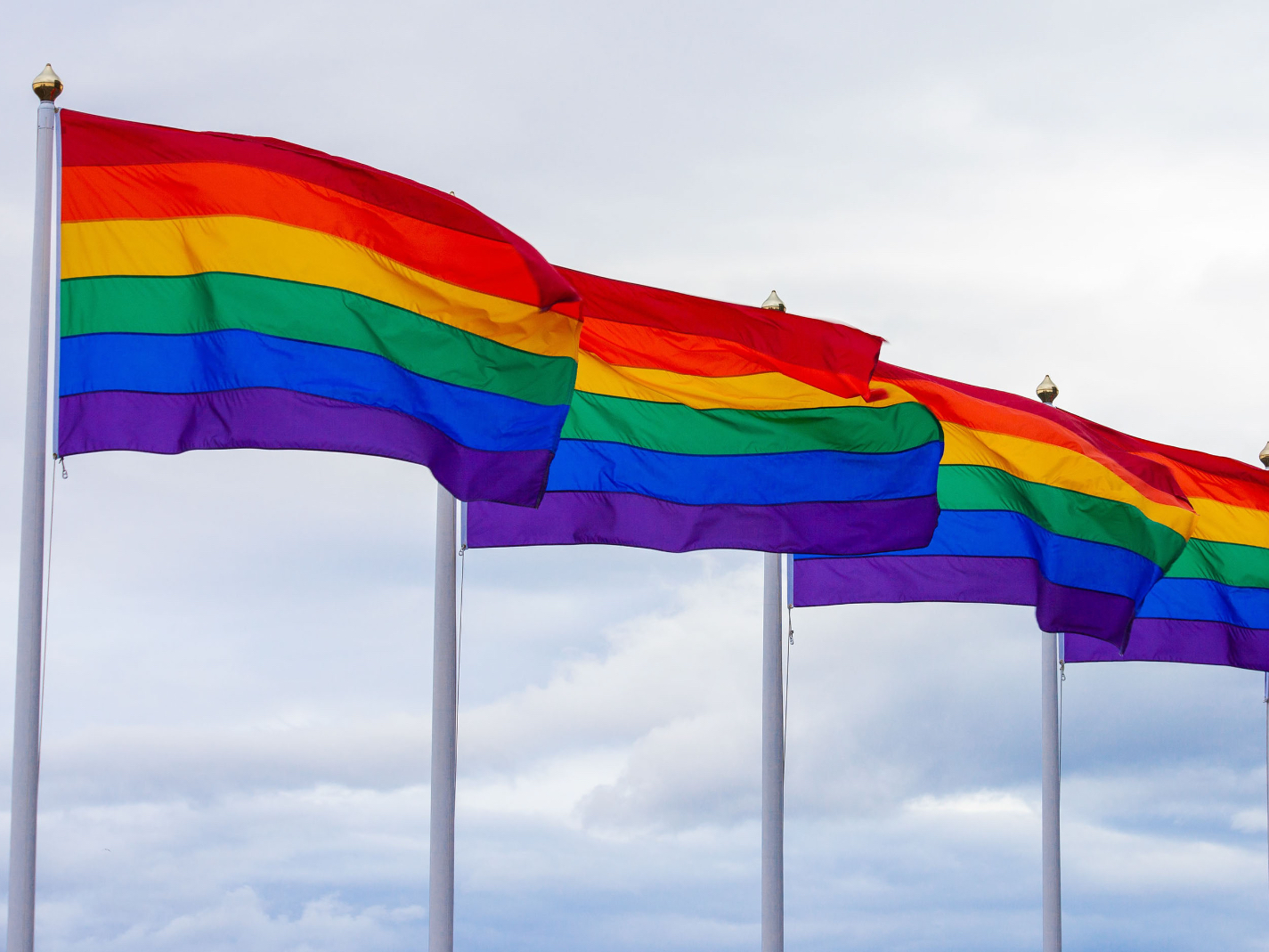 With news that a transgender powerlifter will likely be competing in this year's Olympics, questions are once again being raised about how allowing biological men into female spaces could affect the integrity of athletic competition and women's safety. Many pundits on the left see this as a non-issue; there simply aren't that many transgender athletes, and most transwomen just want to use the bathroom in peace (from a purely quantitative standpoint, they are correct). Others, like Sarah Silverman, claim that this is yet another far-right fear-mongering campaign, and apparently even Caitlyn Jenner is now in on the grift. Some will even claim that transwomen have no physical advantage over "ciswomen," or that the very notion of the sex binary is somehow connected to white supremacy. Many of you—who have reservations about those last two claims—will likely remain silent to avoid either hurting someone's feelings or incurring the wrath of the mob.
How many times have we heard bold proclamations like "transwomen are women" and "gender is just a social construct"? We all know these statements aren't totally true, but the people making them usually seem to have good intentions, so we give them a pass. We all know that transwomen are actually transwomen (hence the prefix), and some aspects of gender are connected to the fact that there are biological differences between men and women. Our failure to acknowledge the obvious reality about these topics indicates that we are either afraid to speak the truth or falsely believe that compassion, tolerance, and scientific accuracy cannot all exist in the same space.
And this brings me to my main point regarding transgenderism and the gender ideology behind its excesses: once you cut through all the smoke and noise, something much bigger than women's bathrooms, sports, or the fragile feelings of a few activists is at stake here. The trans-issue—and, more importantly, how it gets framed—cuts right at the metaphysical underpinnings of Western civilization. It took me a while to realize this, but what constitutes reality (ontology), and how we discover knowledge about the world (epistemology) are what really hang in the balance.
The metaphysics behind statements like "transwomen are women" and "gender is just a social construct" are rooted in ontological idealism and postmodernism. Idealists believe—at varying degrees—that the human mind constructs reality (I think therefore I am). They focus on how culture and language construct our knowledge about the world and typically limit their arguments to the realm of concept analysis. Postmodernism takes the basic premise of idealism and flips it on its head: Not only is knowledge about the world constructed by the interplay of language and power, but it is also (in)determined by it. For example, different cultures will have different names and theories about the world (e.g., Western gravity vs. indigenous tsawalk ), and many of our ideas (e.g., what it means to be a man) are culturally, historically, and linguistically contingent.
To a certain extent, this proposition is true, and the realization of it has expanded opportunities for men and women, who, for example, felt limited by traditional gender roles. The only problem is that every scientific category that exists is also tethered to a material reality that precedes language, so there are limitations to beliefs rooted in social constructionism, postmodern relativism, and idealism.
For example, only biological males (people born with testes) can produce sperm. Not all males can produce sperm, and some may choose not to become fathers, but only males are born with the sperm-producing hardware, and this hardware has been shown to be an accurate predictor of a wide range of other characteristics we commonly associate with men and masculinity. Social constructionists will point to rare exceptions and anomalies (e.g., intersex conditions) to deconstruct the sex binary, but the fact remains that only biological males can produce sperm, only biological females are capable of producing ova, and intersex people (who are only ~.02% of the population) are either male or female.
Gender identity, on the other hand, is slightly more complicated and sometimes gets conflated with biological sex. How masculine or feminine you are is partly a result of socialization and culture and partly a result of biology. Today, many trans activists on the left conflate sex with gender or claim that both are part of a socially constructed spectrum. This is why, for example, false statements like "the gender I was assigned at birth" have become increasingly common, despite the fact that doctors have always observed and recorded biological sex—not gender. Literally no doctor proclaims, "I assign thee the role of macho alpha male." Instead, doctors look at the genitalia of a newborn to determine its sex, then let the interplay of nature and nurture determine how masculine or feminine the individual will be.
So, what does any of this gender-stuff have to do with the metaphysical underpinnings of Western civilization? Well, it's really quite simple: If we can't agree on something as basic and obvious as the existence of the sex binary (99.98% of humans are born unambiguously male or female), how will we ever be able to address bigger and more complex issues together?
For example, do you care about anthropogenic climate change or how the outsourcing of jobs to China might affect the working class? Both issues are primarily materialist and empirical in nature, which means they could be easily undermined by the idealism and postmodern relativism behind radical gender ideology. According to the logic of postmodernism, climate change is just a Western social construct, while today's working-class politics are rooted in nativism and xenophobia. Such dismissive accusations are possible because postmodernists aren't concerned with how true or false something is, but rather how it facilitates one group's acquisition of power.
But if all knowledge is socially constructed and all truth claims are just part of an elaborate power play, then virtually anything goes (if you have the power). For example, if biological sex is just a racist relic of European colonialism, then what is to keep us from saying the same thing about the Western notion of childhood? Like gender, the word child has different cultural, historical, and semantic connotations, and some children do develop differently than others. Trans activists like Elliot Page and Rachel Levine are already advocating puberty blockers for children, despite these "treatments" being banned in progressive nations like Sweden and studies showing that so-called "trans" kids typically outgrow their gender dysphoria. Postmodernism makes it possible to dismiss any such claim or study based on how their findings rely on "socially constructed" categories such as "pre-pubescent child," or on which group's cultural norms it might be oppressing and promoting.
And when it comes to the denial that men, on average, have physical advantages over women, the whole world is being gaslit by a tiny minority of rabid ideologues who don't care about the truth. As trans women continue to disrupt women's sports and break records, we are witnessing the falsification of a so-called gender theory that is completely detached from reality. But whereas rational thinkers would typically weigh all the evidence on this issue, we are instead being asked to engage in a type of Orwellian newspeak, where we ignore our lying eyes and adopt an ever-expanding lexicon of gender pronouns—all to assuage the feelings of a few trendy narcissists who believe they have transcended the sex binary.
This biological sex denialism represents the triumph of postmodern relativism over science and reason, as well as idealism's triumph over materialism and empiricism. And what for? We can be compassionate to transgender people without denying the reality of biological sex, but I see no path forward for our society in general if we are willing to abandon science and reason just to assuage the feelings of a small minority of idealogues. Some contend that it is more important to be morally right than factually correct, but if your morals aren't grounded in an accurate understanding of reality, then there is no real world to ground your policies, and no accurate way to measure their results.
---