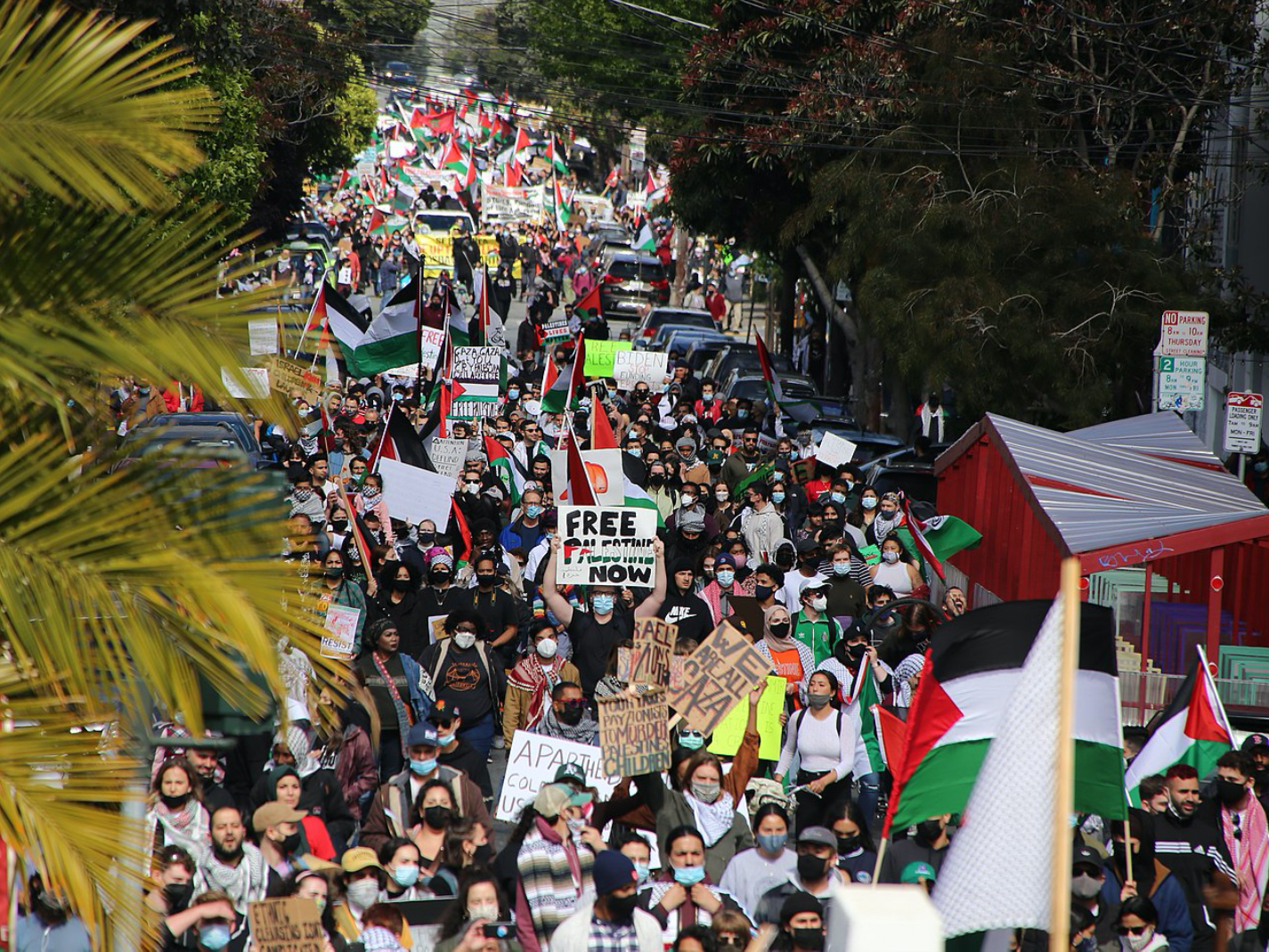 Editor's Note: This article originally stated that the Six-Day War occurred in 1968, and that the Yom Kippur war occurred in 1972. These dates have been corrected to 1967 and 1973, respectively.
---
When I began studying cultural anthropology in 1960, anthropologists still aspired to be scientific. Leaders in the discipline wrote books with titles like A Natural Science of Society, A Scientific Theory of Culture, and Essays in the Science of Culture. It is true that, in practice, cultural anthropology was more a craft than a science, but the aspiration to science signaled the seriousness of the venture.
Throughout the first half of the twentieth century, cultural anthropologists set out to explore the human world, developing the practice of ethnographic fieldwork to collect first-hand information about societies and cultures around the globe. The extraordinarily rich variety of social organization and culture was the focus, from witchcraft to matrilineal organization, evil spirits, segmentary lineage tribes, socialization and enculturation, hunting and gathering economies, caste and class, pastoralism and nomadism, the psychodynamics of family and religion, and exchange systems, to name a few of the topics.
The 1960s saw the decline of a scientific ideal for anthropology. New initiatives in cultural anthropology reframed the field as a political rather than a scientific project. Feminist anthropology burgeoned in the decade and was quite explicit regarding the political nature of its goals: to advance the interest of females. Feminist anthropology did not so much explore questions, but rather advanced feminist answers, primarily that females were all around the world suppressed victims of the evil patriarchy—a universal social pattern at last! The point was not to explore the complexities and nuances of the human world, but to instantiate female victimhood.
Feminist methodology and epistemology rejected scientific objectivity, claiming that knowledge was entirely a function of "positionality," or one's place in society. There was only subjectivity, each version reflecting the position of a given person in the power structure. The search for objective knowledge was futile; what counted as knowledge was whatever would advance the interests of females by overthrowing the patriarchy and replacing males with females in the power structure. The rejection of science was further advanced by Marxist "critical theory" and "postmodern" nihilism.
The 1960s counter-culture rebellion in America, along with the anti-war movement, inspired the rise of Marxist anthropology. It too had its dialectical materialist truths: class oppression was universal; workers were repressed by the bourgeois capitalists. Lenin's emphasis on the exportation of the class struggle to colonies was particularly attractive to Marxist anthropologists, as it guided them to frame the entire world in terms of class struggle. Marxist anthropologists become the champions of anti-imperialism and anti-colonialism. The formulation of this approach as "postcolonial theory" became the dominant theoretical paradigm in cultural anthropology by the end of the 20th century.
Leninism had the additional advantage of providing the conceptual tools to condemn Western Civilization in part and in whole. The much-beloved "cultural relativism" applies everywhere around the world, accepting and celebrating all that is human, except to Western Civilization, which is thoroughly evil. (Israel, too, about which more later.) Celebrated works of Marxist anthropology, such as Europe and the People without History, condemned the brutal imposition of Western imperialism and colonialism, while never having a discouraging word to say about Soviet and Communist Chinese imperialism and colonialism, or the hundreds of millions murdered to advance the cause of Marxist society.
Cultural anthropology in the 21st century has been given over entirely to victimology. Anthropologists find a victim community, or one that can be construed as such, describe its suffering, condemn its oppressors, and thus prove their own moral virtue. All of human life and culture has been reduced, by the magic of Marxist and neo-Marxist identity anthropology, to oppressors and victims.
The favored "victim" of anthropologists these days is Hamas, the Palestinian terrorist group that leads Gaza and is vying with Fatah to take over Judea and Samaria, oops, I mean the "West Bank." On June 7, 2021, many anthropologists affiliated with the American Anthropological Association published and endorsed the "MES [Middle East Studies Section] Statement on Palestine," stating that "We stand in solidarity with the Palestinian people against ongoing settler colonialism and condemn Zionist violence against them." This document was endorsed by the following:
Association of Black Anthropologists Executive Board
Association of Latina/o & Latinx Anthropologists Executive Board
Society for Cultural Anthropology Executive Board
Association for Political and Legal Anthropology Executive Board
Society for the Anthropology of North America Executive Board
Anthropology and the Environment Executive Board
Society for Urban, National, and Transnational/Global Anthropology Executive Board
The Society for Latin American and Caribbean Anthropology Executive Board
American Ethnological Society Executive Board
Society for the Anthropology of Europe Executive Board
Society for Medical Anthropology Executive Board
Society for the Anthropology of Religion Executive Board
Association for Africanist Anthropology Executive Board
Association for Queer Anthropology Executive Board
Society for Anthropology in Community Colleges Executive Board
Council on Anthropology and Education Executive Committee
Anthropologist Action Network for Immigrants and Refugees Steering Committee
Editorial Collective of American Anthropologist
Editorial Collective of Footnotes
Department of Anthropology of American University
Department of Anthropology of Northwestern University
Core Members of the Society for Linguistic Anthropology's Committee on Language and Social Justice
Brown Anthropology Graduate Student Association
The occasion for this solidarity was the launch of several thousand rockets toward Israeli civilian sites by Hamas, a group dedicated to the destruction of Israel and the murder of all Jews, and designated as a terrorist organization by the United States, the European Union, the Organization of American States, Canada, Egypt, and Japan (but not by Iran, Russia, Syria, Qatar, Turkey, and other supporters of terrorism). Anthropologists took particular offense at Israel defending itself, in spite of the nation's heroic attempts to avoid civilian casualties.
For anthropologists, Jews deserve no sympathy. They could have been paradigmatic victims, but they stubbornly chose not to be. In Abba Eban's immortal words, applied by him to the Arabs' rejection of peace, Jews "never miss an opportunity to miss an opportunity" to be victimized. If Jews had only all succumbed to the Holocaust, they would have been celebrated by anthropologists. Jews could have failed at defending themselves from the invading Arab armies in 1947, or they could have let Nasser destroy their air force in 1967 instead of destroying Egypt's, or they could have let themselves be overrun and annihilated by Arab states in 1973. Anthropologists would then have loved the Jews. Two thousand years of invasion, exile, oppression, and murder is not sufficient for Jews to qualify as victims; they have to be victims right now.
For the anthropologists, all Marxist postcolonial theorists now, Israel is a "settler colony." Of what society Israel is a "colony" is never specified. Is Israel a colony of Germany, Poland, or Russia? Or a colony of the many Arab and Muslim states from which Israelis derive: Yemen, Syria, Lebanon, Egypt, Libya, Tunisia, Morocco, or Iran? How can you be a "colony" when you represent no other home country?
And how can Jews be "colonial settlers" when they are the indigenous people of the territory? We know that Jews are indigenous to Israel, Judea, and Samaria because their history, recorded in the Bible, documents that fact, as does their archaeology. What, don't believe the Jews? One of my Marxist colleagues said that you did not count as indigenous unless Europeans arrived to find you there. How about the Romans, then, who invaded ancient Israel and eventually conquered, and then exiled, the Jews, finally renaming the area "Palestine" to forget the bitter battles? When the Romans arrived—read their accounts—there were only Jews there. Arabs were in Arabia. Keep in mind that Islam was not invented, and Muslims did not exist until seven hundred years later.
These so-called anthropologists, for whom nothing human is alien, except Jews, take the following thoughtful and balanced position:
We reject the "two-sides" narrative that ignores the differences between one of the most heavily militarized states in the world and a Palestinian population resisting their oppressors. This is a state which continues to displace, dispossess, and murder those living under its illegal occupation, based in ongoing settler colonialism, and a system of ethnic, religious, and racial apartheid. Palestinian resistance to this violent system of occupation and apartheid is a legal right.
Israel was established by the United Nations after earlier international commitments, so it is an entirely legal entity. Palestinians claim that all of Israel is "illegal occupation"—"Palestine from the River to the Sea"—and perhaps anthropologists would celebrate the destruction of Israel. As to the territories that Israel claimed in successful defensive wars against Arab invaders, Judea and Samaria were never recognized as part of any state since the demise of the Ottoman Empire. So the most that could honestly be said about legality is that Judea and Samaria are "contested."
The anthropologists' claim that Israel has "a system of ethnic, religious, and racial apartheid" is about as low as you could go. "Apartheid" is separateness, something that does not exist in Israel, where all groups have legal rights and have the capability to mix with others. They do so from the military to the hospitals, and up to the Knesset legislature and the Supreme Court. It is only the Palestinian Authority that favors apartheid, demanding that their territory be ethnically cleansed of Jews.
American anthropologists, besotted with intersectionality, want to see Israel in terms of the American race conflict, today artificially aggravated by the Democratic Party. So, the anthropologists make the literally nonsensical claim that Israelis are "white," and that Palestinians are "people of color." This "Statement on Palestine" is a shameful betrayal of anthropology and all that it once stood for. It is very sad to see anthropologists descend to replacing knowledge with partisan slogans, and dishonest ones at that.
Even as a testament to political activism and moral virtue, the "Statement" is an abject failure, because it stands alone. Anthropologists do not wish to speak out about the Syrian slaughter of a half million people, many civilian non-combatants, in the civil war just next-door to Israel. Where was the condemnation of the Islamic State and its murder, enslavement, and gang rape of "infidels"? Shouldn't anthropologists be concerned about the Chinese ethnic cleansing in Inner Mongolia and Tibet, and the concentration camps for Uyghurs? How about Iran's theocratic suppression of its people?
Anthropology, when it was devoted to serious intellectual inquiry, enriched Western culture and world culture through a greater appreciation of human diversity and commonality, and the complexity and subtlety of human endeavors. Perhaps the time for this is over. But maybe future academics will look back on our time with amazement and disgust. Then, they may revivify real anthropology.
---
Image: Raphaël Vinot, Wikimedia Commons, Creative Commons Attribution 2.0 Generic license, cropped.