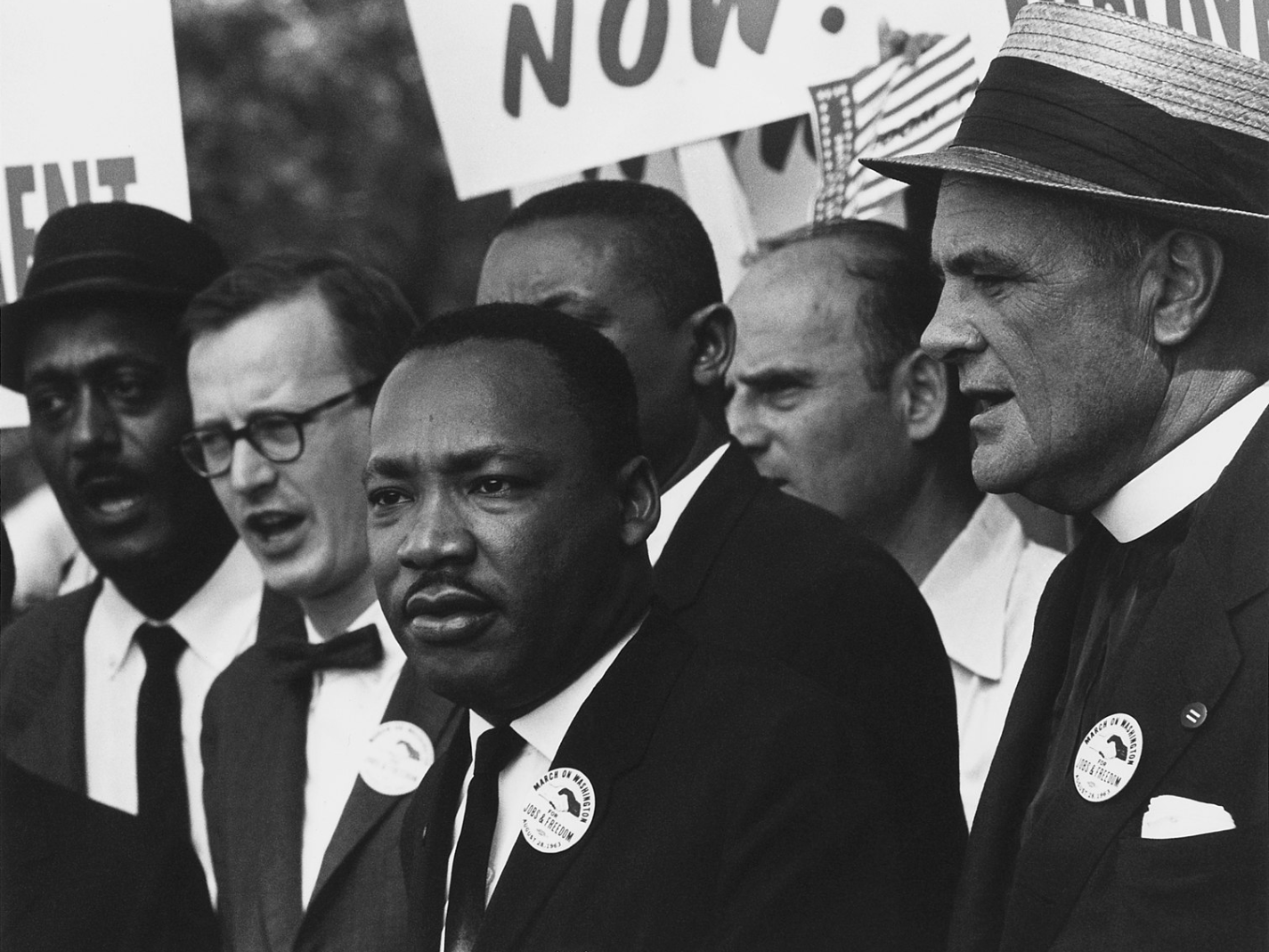 Editor's Note: This essay originally stated that the population of Guilford, Connecticut is "just over 77,000." The population is, in fact, around 22,000. We have edited the piece accordingly.
---
Like many readers of Minding the Campus, I am despondent over the corruption of K-12 education in America. It seems to have inherited all that is retrograde in our colleges and universities since the George Floyd Affair triggered a nation-wide paroxysm of self-recrimination, based on the erroneous assumptions that America is "systemically racist" and that our country can be made virtuous, for the first time in its history, only through the expiation of collective guilt.
According to the reigning catechism—derived from a seemingly anodyne academic construct called Critical Race Theory—whites, as a group, are inherently racist, and their racism is apparent even in young children. Forgiveness for their Original Sin can only be achieved through the continued application of racial preferences that are inherently discriminatory and unfair—in a word, "equity."
There is nothing more dismaying about this view of America than its implication that the original Civil Rights Movement of the 1960's was a failure. To me, it has always seemed a resounding success. Encapsulated in Martin Luther King's stirring speech at the Lincoln Memorial in August 1963, which I watched from a hospital bed in New Rochelle, New York, the movement showed America at its very best. King's injunction that we judge people not by the color of their skin but by the content of their character became the foundational principle of my politics.
That my roommate in the hospital that late summer day was the leader of the NAACP in New Rochelle seemed symbolic of the interracial harmony exalted in King's oration.
But, today, at least in academia, that laudable objective lies in ruins. King's invocation of meritocracy and colorblindness has fallen, among our intellectual elite, largely on deaf ears. In fact, for Ibram Kendi, author of How to be an Antiracist and High Priest of the cult of Systemic Racism, Martin Luther King cannot be anything but a racist. For Kendi and his acolytes, who consider personal behavior reducible entirely to collective genetic inheritance, King's emphasis on individual moral responsibility is not only socially useless—it is also pernicious and implicitly racist. The solution, according to Kendi, is stark: unless preferences favoring blacks over whites are brought to bear on every aspect of American life in which social and economic benefits cannot be provided to everyone who seeks them, whites will reserve them for themselves. In fact, their racism is so implacable that the racial preferences necessary to counteract it will have to be applied in perpetuity. In Kendi's formulation, the only remedy for past and present discrimination against blacks is discrimination against whites until blacks are represented in every American institution based on the exact percentage of their portion of the general population. For a variety of reasons having nothing to do with race per se, the likelihood of this ever happening is close to zero. In a Kendian world, amicable relations, much less any sense of common purpose, between me and my hospital roommate would be impossible.
As a university professor surrounded by colleagues for whom Kendi's prescriptions are uncritically accepted assumptions instead of propositions requiring empirical corroboration, I am reminded of George Orwell's famous dictum—here slightly modified—that some ideas are so foolish, only college professors could believe them. But this is my occupational reality, and it seemed until recently that there was little I could do to alter it other than by joining organizations like the National Association of Scholars that seek to reverse the ongoing degeneration of American higher education. And with K-12 school systems now incorporating in their curriculum gross distortions like the 1619 Project, which consider America's history exclusively the history of racism and slavery, this substitution of Kendi for King—of a destructive, divisive, hate-filled view of race relations for a vision of Americans of all races working together for a colorblind society—is likely to be as destructive of the minds of school-age children as the COVID virus has been of human bodies.
Until very recently, it seemed to me that, in practical terms, there was no escaping this dismal prospect. But suddenly, this past summer, there emerged a peaceful but forceful rising up in Guilford, Connecticut, of parents who had had enough of the corruption of their children's education. The Superintendent of Schools, Paul Freeman, had gone so far as to charge town taxpayers the cost of sending copies of How to be an Antiracist to all teachers in the school system, with instructions to inculcate its contents in their students. Notwithstanding the Guilford Board of Education's pronouncements on the virtues of "diversity," Freeman did not include in the mailing any critiques of Kendi's book, some of the most incisive of which have been produced by black intellectuals such as John McWhorter, Glenn Loury, Shelby Steele, and Thomas Sowell. Nor did the superintendent respond to emails I sent him asking why he had failed to do this.
To reclaim their children's education, Guilford residents established Truth in Education (TIE), an organization that supports candidates in elections to the Guilford Board of Education who are committed to stopping the superintendent from imposing his ideology on students and their unsuspecting parents. Learning of this, I was reminded of Article 26 of the Universal Declaration of Human Rights, approved by the General Assembly of the United Nations in December 1948, which states that "parents have a prior right to choose the kind of education that shall be given to their children."
I spoke to members of TIE this past June. After hearing their comments and questions, I realized that I was not alone, that however unpopular my views are among my academic colleagues—half of my department denounced me publicly for criticizing the 1619 Project, and my faculty union, for the same "transgression," condemned me formally as a racist—there are large numbers of people outside academia who agree with me. These are people who have the courage of their convictions, who are willing to wrest their children's education from a superintendent and a board of education that consider America "systemically racist," and who reject the idea that white children should be browbeaten into confessing their racism and asking forgiveness for it. As a historian of the Soviet Union, I could not help but think of Stalin's victims in the Show Trials of the 1930s confessing their non-existent treason and demanding punishment for it.
The results of their efforts, in the GOP Primary Election on September 14, 2021, are astonishing. The five TIE candidates vying for four contested seats on the Board of Education—Nick Cusano, Danielle Scarpellino, William Maisano, Timothy Chamberlain, and Aly Passarelli—defeated five competitors, all of whom had pledged to continue the Kendian Orthodoxy in the school system, by margins of nearly 3-1. Three of the latter were incumbents. Each of the TIE candidates received just under 1,200 votes; none of their opponents garnered more than 500. According to the Registrar of Voters, turnout of eligible voters was 47%, nearly double that in a primary election five years earlier. Perhaps the most heartening aspect of the election is that both the turnout and the results were driven by a single issue; for both the victors and the losers, their opinion of Kendi's contentions, and of the propriety of their inclusion in the school curriculum, was determinative of success or failure.
The results of the election have national implications. If Americans not deluded by the malicious certitudes of left-wing academic ideology can make their voices heard in one town in Connecticut, with a population just over 22,000, there is no reason that what happened there cannot be replicated elsewhere. In their courage, integrity, and stubborn adherence to principle—in their refusing to be intimidated by opponents like the Hartford Courant, which in a scurrilous editorial smeared them as latter-day Klansmen, the TIE candidates and their supporters are reminiscent of the Civil Rights Movement, which stirred the conscience of an entire country. While none were in danger of losing their lives, as did Michael Schwerner, Andrew Chaney, and James Goodman in Mississippi in 1964, they all risked, and in some cases have had to endure, the termination of friendships lasting decades. Public defamation on election day also exacted a toll. "Nazi" was just one of many indecent epithets hurled at supporters of the TIE candidates by voters who did not share their opinions.
What this shows is that the incivility and intolerance of dissent that permeate academia today have metastasized into American society as a whole.
But by voting as they did, the good people of Guilford showed that America, for all its failings, is still better than that. Happily, there are Americans like David Holman, Julie Cusano, Mary Beeman, Patricia Todd, Susan Weber, and the other Guilford residents who exercised their rights as citizens, who wish only the best for their country and are attempting to rescue it from elites that, until recently, seemed on a glide-path to destroying it. And if what happened in Guilford happens everywhere in America, King's vision of Americans of all races recognizing their common humanity and their worth as God's creation will retake its rightful place at the apex of America's guiding principles.
---