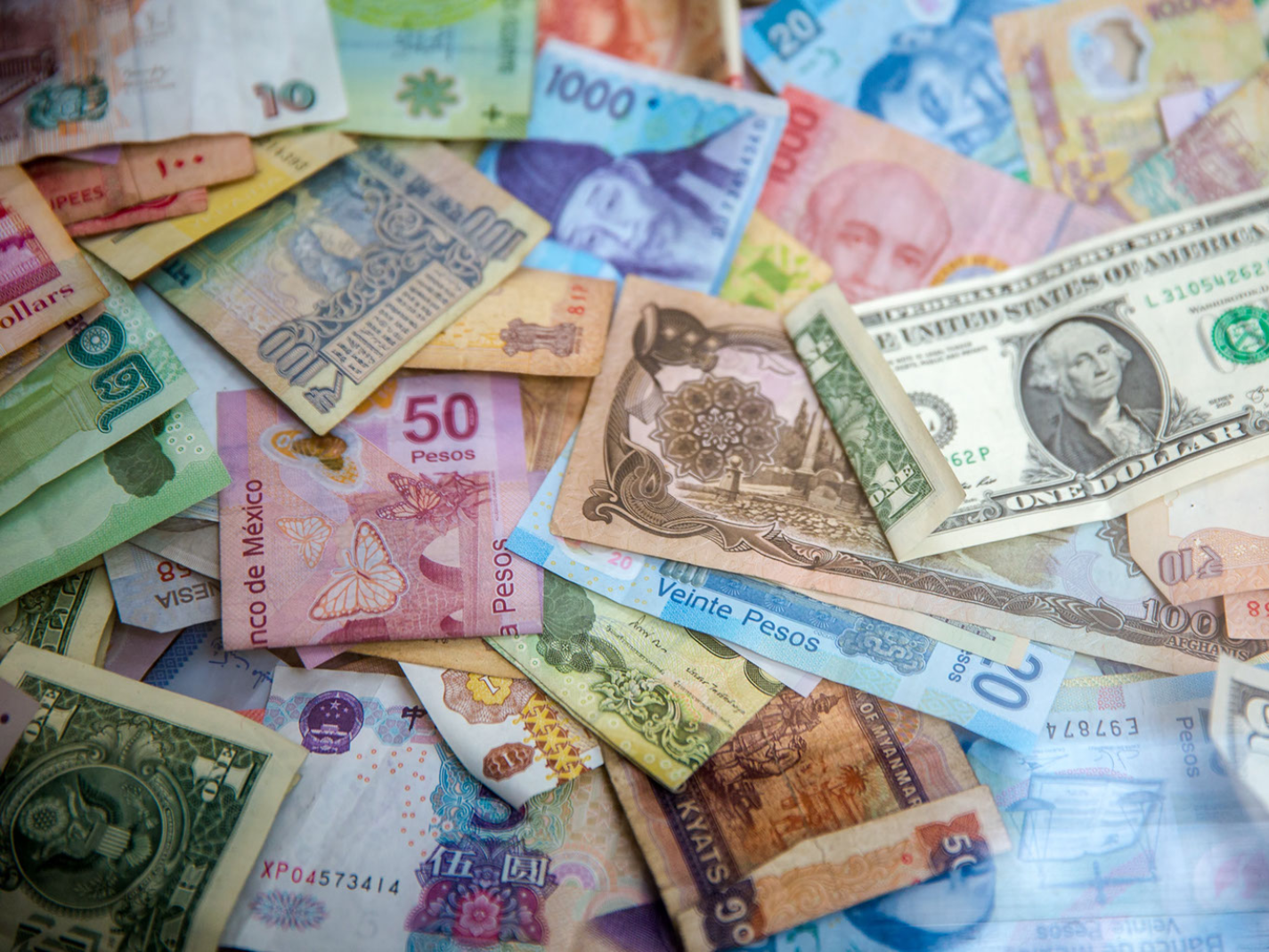 To ban or to disclose, that is the question.
A largely partisan imbroglio has been quietly simmering about the billions of dollars of foreign funds received by American universities. The dispute generally pits conservatives who are concerned about the effects of foreign funding against the elites who often embrace the communist and Jihadist-supporting countries that provide the bulk of the funding.
While the reasons for opposing these sources are sound, and while the support of communist and Jihad-supporting countries is reprehensible, with some exceptions, the better course of action is to permit the funding, rather than ban it, but to require comprehensive disclosure, with severe penalties for violations.
In part to address this problem, and after strong objections from universities, the Senate recently passed the U.S. Innovation and Competition Act of 2021 (ICA). The ICA includes enhanced disclosure obligations and enforcement rights to monitor foreign contributions to higher education. It is important that the House act on the ICA and consider further strengthening the enforcement sections.
Following the Senate's action, a HarrisX Lawfare Project poll published last week by the Washington Free Beacon found that 50% of Americans are supportive of U.S. universities accepting foreign funds, though nearly 70% believe funding is influencing university teaching and research, and 80% want more stringent reporting requirements. The reliability of these results is uncertain, however, because 60% of those polled were not previously aware of the concern.
From 2012 to July 31, 2020, universities and colleges reported more than $7.6 billion in contributions from Qatar, China, Saudi Arabia, and the United Arab Emirates, including more than $1 billion from the UAE in the six-month period ending June 20, 2020. The actual numbers are likely much higher. The Biden administration reports more recent data by grant, but has not issued an updated consolidation.
In 2018-2019, public institutions received $415 billion, including about 29% from "other sources," such as gifts, private grants and contracts, hospital revenue, and services. In the same period, private non-profit institutions received $242 billion, including about 36% from "other sources." Though foreign funds are a small percent of the total, the targeted investment in a small number of leading universities for restricted uses such as scientific research, endowed chairs, and other items of direct benefit to faculty makes these funds far more important than their proportion would indicate.
In 1986, the federal government required higher education institutions to disclose foreign funding. These laws were codified in 1998 under Section 117 of the Higher Education Act. Section 117 does not prohibit institutions from taking foreign money. Rather, it requires nearly all colleges and universities to report foreign gifts and contracts from a single source totaling $250,000 or more in a calendar year.
In 2004, the Department of Education (ED) disregarded Section 117 to permit anonymous foreign gifts and contracts. In 2008, a Senate oversight committee directed ED to restore reporting requirements, but according to a scathing report on Section 117 compliance issued by the Trump administration's ED in October 2020, no action was taken.
The Trump ED report observed:
Beginning in 2009, the flow of foreign money, especially from instrumentalities of the governments of Qatar, Saudi Arabia, and China, rose massively. Simultaneously, higher education institutions accelerated and strengthened their financial and operational partnerships with foreign governments, including repressive regimes hostile to American policies and interests by opening many new foreign campuses.
In 2011, the FBI issued a white paper warning that foreign adversaries and competitors were taking advantage of U.S. higher education to "improve their economies and militaries by stealing intellectual property to gain advantages over the United States."
Then, in 2019, a Senate sub-committee chaired by Rob Portman (R-OH) issued a bipartisan report that found Chinese Communist Party propaganda operations on U.S. campuses were part of "China's broader, long-term strategy … to change the impression in the United States and around the world that China is an economic and security threat."
The Trump administration's ED report was the culmination of ED investigations that found:
The largest, wealthiest, and most sophisticated universities received nearly all foreign funds, totaling billions of dollars from a range of intermediaries.
These universities failed to report $6.5 billion in foreign contributions, even though they have sophisticated systems for managing, soliciting, and tracking contributions, grants, and contracts.
Though these universities also received considerable federal support, their "decision-making is generally divorced from any sense of obligation … for our American national interests, security, or values."
For at least 20 years, universities have been on notice that at least some of these foreign sources are hostile to the United States and are investing for the purpose of stealing sensitive and proprietary research, and to spread propaganda.
The report acknowledged, however, that disclosure and transparency would mitigate the harm.
Under the Trump administration, violations of Section 117 resulted in numerous criminal prosecutions, including those of the chairman of the Harvard chemistry department, a researcher at Stanford, and a professor at Virginia Tech.
According to a Clarion Project analysis of ED data, from 2012 to 2019, Qatar alone gave $1.5 billion in contracts and gifts to U.S. universities. The Clarion Project also reported on disguised contributions from Iran and the Muslim Brotherhood and $1 billion given to Harvard by the Palestinian Authority.
In 2017, the National Association of Scholars published Outsourced to China: Confucius Institutes and Soft Power in American Higher Education, a comprehensive report on the way the Chinese government infiltrates American colleges and universities to enhance its own image. The NAS report advocated closing Confucius Institutes, so-called "language and culture centers" which adhere to Chinese laws and are accountable to the Chinese government. In reality, they function as espionage and propaganda nodes. NAS has tracked the decline of U.S. Confucius Institutes from 103 in April 2017 to 36 in September 2021, including eight that are scheduled to close. This is good news, but the Chinese Communist Party has shifted strategies, rebranding Confucius Institutes in an effort to avoid scrutiny.
Leading universities crave, secure, and then hide their foreign grants and contracts. Ultra-liberal, pro-Marxist, anti-Semitic administrators and faculty in America's top research universities regularly act contrary to American principles, interests, and laws.
Remaining fully involved and integrated with global academia, governments, corporations, politicians, think tanks, NGOs, billionaires, artists, and others is central to the strength and vitality of America's leading universities. Last year, about 1.1 million foreigners attended U.S. universities, more than five percent of the total student population, including part-time students. This vitality is an important component of American soft power.
Conceding the pernicious effects of foreign funding, but balancing that against academic freedom, the First Amendment, and the role of America's leading universities in scientific innovation, educating the world's leaders, and projecting American culture—America's values and continued strength come down firmly on the side of continuing to accept foreign grants and contracts.
However, it goes too far when a university or its faculty participate in foreign espionage, whether as a knowing actor or as a useful dupe; or when a public university sub-contracts its China studies to a Chinese government-controlled Confucious Institute; or when a political scientist publishes an anti-Semitic screed because he has received undisclosed funding from the Palestinian Authority, Qatar, or the Muslim Brotherhood; or when intellectual property rights are transferred in contravention of U.S. national security.
The Committee on Foreign Investment in the United States (CFIUS) is a federal committee that may stop foreign acquisitions to prevent certain technology transfers. CFIUS or a similar committee should review the terms of foreign grants and contracts with U.S. universities.
Except for technology transfers, and with limited exceptions such as Confucius Institutes, the remedy to foreign influence is transparency, with severe civil and criminal penalties for noncompliance. If a university, or its faculty, fails to fully, timely, and accurately disclose all foreign grants, gifts, and contracts, including all conditions, restrictions, and cancellation rights, then the university, its president, its chief development officer, its principal administrative officer, and any faculty involved in the receipt or use of the funding should be subject to civil and criminal penalties akin to those imposed for violation of the securities laws.
SEC Rule 10b-5 under the Securities Exchange Act of 1934 prohibits any untrue statement of a material fact or any failure to state a material fact necessary in order to make the statements made, in light of the circumstances under which they were made, not misleading.
That is a good standard. Knowing violations of Rule 10b-5 may be punished by up to five years in prison and a $10,000 fine, though many violations are remedied by civil settlements in which the offender is barred from the securities industry for a period from two years to life. These penalties, with higher fines, should be imposed on those who violate Section 117. If professors can lose their jobs for refusing to cancel exams after George Floyd's death, then they certainly should forfeit their jobs, or in severe instances, their freedom, for failing to disclose foreign funding.
To protect against progressive administrations that might not enforce these laws, an enhanced Section 117 should include a private right of action, so that members of the public who are misled can pursue civil causes of action against universities, administrators, and faculty who fail to disclose.
Universities should be subject to the same sanctions regime to which commercial enterprises are subject. Prohibiting funding from countries that are under broad sanctions, such as North Korea or Iran, is consistent with overall U.S. policy. Prohibiting universities from accepting funds from malign governments that are not subject to such sanctions, and that may be active participants in commerce with the United States, goes too far—provided the recipients of such largesse timely, fully, and publicly disclose their funding sources and the terms thereof.
---
Image: Jason Leung, Public Domain