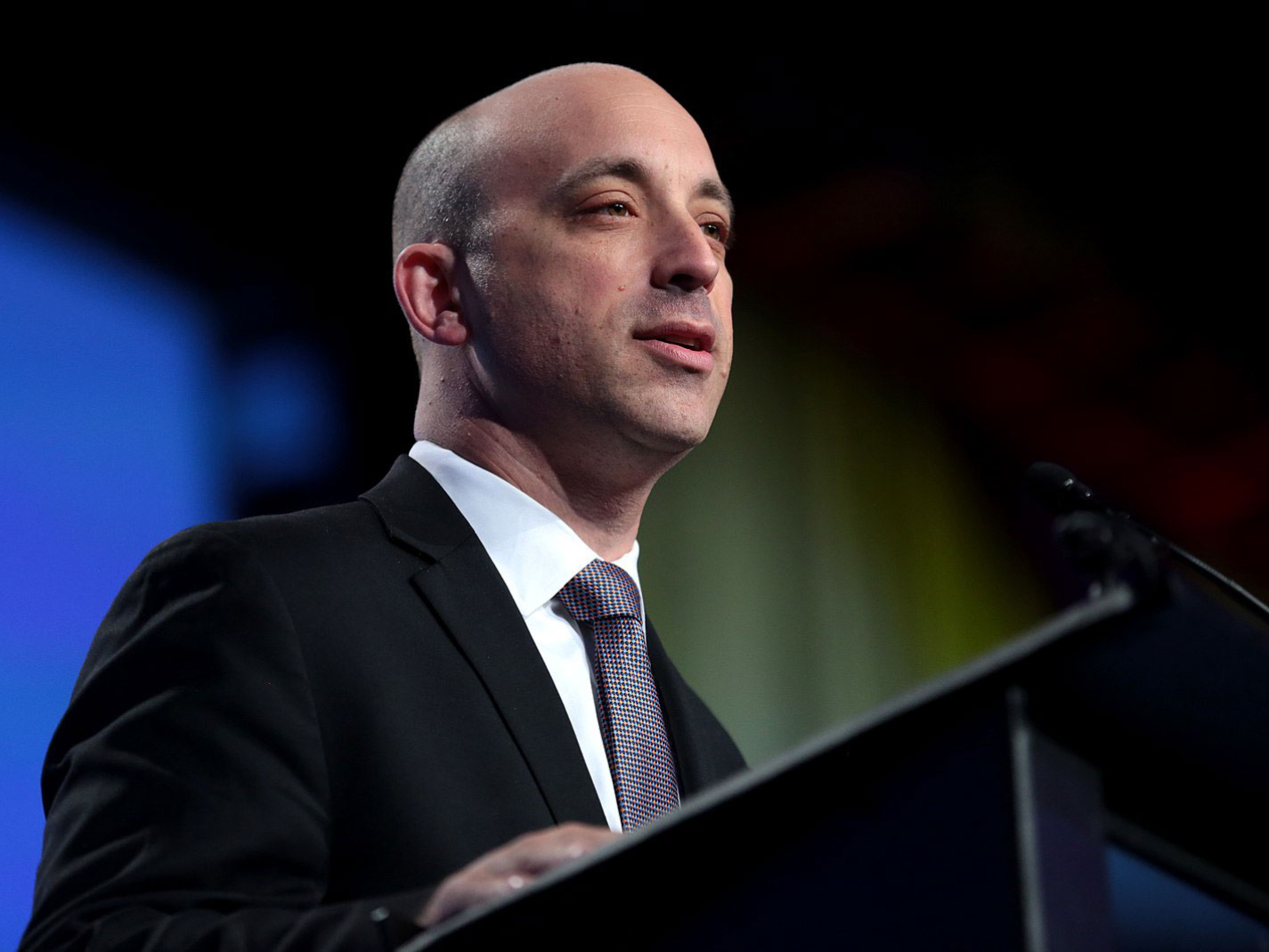 Earlier this month, the Anti-Defamation League released an "interim definition" of racism, after its 2020 definition was widely criticized. That earlier definition held that racism is the "marginalization and/or oppression of people of color based on a socially constructed racial hierarchy that privileges white people." Of course, if this were accurate, countless instances of racial animosity would not qualify as racism, having nothing to do with white privilege. The ADL quickly reversed course, with the organization's CEO Jonathan Greenblatt admitting that its definition "didn't even speak to my own family's experience with the racism they experienced as Jews from the Middle East."
The whole episode shows how today's narrow conception of social justice distorts reality. And while the ADL walked back its misleading definition, the organization actively encourages schools across the country to embrace the blinkered ideology that gave rise to it.
"No Place for Hate"—a designation the ADL grants schools after they implement a series of "anti-bullying" activities—has existed for over 20 years. The program has reportedly reached 1.4 million students, and over 1,600 schools currently hold the designation, which they take to be a badge of honor. The Austin Independent School District, for example, boasts that it "has maintained the designation as the largest No Place for Hate school district in the nation for six years."
The ideological tenor of No Place for Hate isn't hard to discern. In fact, the most recent No Place for Hate Coordinator Handbook & Resource Guide includes the ADL's now-abandoned definition of racism. That gives a good summary of the program.
To become a No Place for Hate school, students and staff must sign an anti-bullying pledge and implement three activities "that enhance students' understanding of diversity, bias, social justice and inclusion, and which also foster equity and harmony in your school community." The coordinator handbook elaborates on what these activities should look like, placing a heavy emphasis on activism and the tenets of contemporary identity politics.
[Related: "Warning: Beware of Hate Studies"]
The handbook notes that schools' anti-bullying efforts should culminate in action. In a section titled "Move on From Kindness. Schools Need to Foster Social Justice," it explains that "the first step is to facilitate students' learning about the issues in a rigorous and complex way, and then to get them involved in action, advocacy and/or activism." Kindness might involve volunteering at homeless shelters or tutoring students, but that's not enough. Schools should strive for social justice, and social justice requires change, primarily through political lobbying.
In another section, "Let's Get it Right: Using Correct Pronouns and Names," the handbook emphasizes that "misgendering" is harmful. It goes beyond the insistence that teachers should ritualize gender ideology, also suggesting that teachers hide their students' social gender transition from parents: "You should also ask whether it's okay or not to use their name and pronoun in communication home to parents/family members and in parent-teacher conferences. Keep in mind that some students may not disclose this information to some or all family members."
The guide provides dozens of activities that schools can implement to gain their No Place for Hate designation. In the ADL's activity library, exercises include "The Identity Iceberg and Me," "Microaggressions In Our Lives," and the "Pyramid of Hate." Meanwhile, the guide suggests using the ADL's Anti-Bias Curriculum, which includes lessons on "Microaggressions," the "4 I's of Oppression," "Equality vs. Equity," "Social Justice Planning," and "10 Ways to Engage in Activism."
The "anti-bias" emphasis rings deeply ironic. No Place for Hate encourages schools to spread the watchwords of modern progressivism—microaggressions, equity (not equality), social justice—while training students for political activism. The whole program functions as an overt, unselfconscious, textbook example of bias in education. Perhaps it's time for the ADL to adopt an "interim" curriculum.
---
Image: Gage Skidmore, Wikimedia Commons, Creative Commons Attribution-Share Alike 2.0 Generic license, cropped