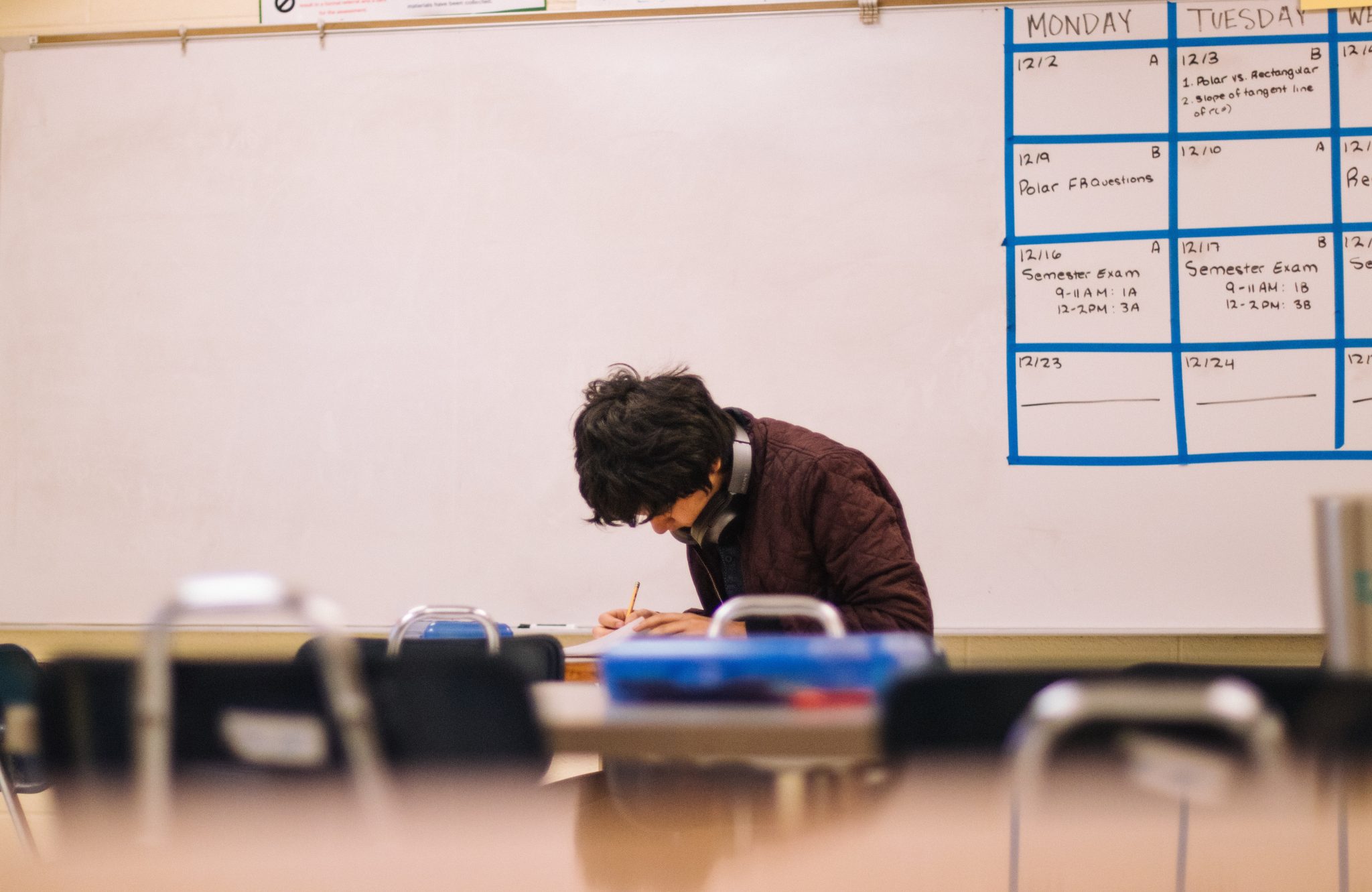 In recent years, many higher education institutions have abandoned standardized testing in their admissions processes or made these tests optional, arguing that SAT or ACT scores do not reliably project student performance and that these tests have built-in biases against underrepresented minorities (URMs). As of February 9, 2022, over 1,820 accredited U.S. colleges and universities do not require test scores for admissions, and 86 campuses are fully test-free. The movement to retire standardized testing is spearheaded by the union-funded non-profit National Center for Fair & Open Testing and backed by progressive education reformers.
But like many other equity-driven social initiatives that filter educational outcomes through a utilitarian, zero-sum lens, the test-blind movement is inherently flawed and deeply discriminatory. When it comes to the University of California (UC), the world's most comprehensive and advanced postsecondary educational system, the process has translated into quantitatively significant penalties against one particular group of applicants: Asian Americans.
For two consecutive application cycles following the UC's reform, the number of students admitted to UC Berkeley from the traditional feeder school Lynbrook High has been halved, going from 61 in 2019, to 26 in 2020, and to 22 in 2021. General admissions by Berkeley have also dropped for Henry M. Gunn Senior High, another known feeder school. Both schools are majority-Asian, 85% at Lynbrook and 44% at Gunn High, and both are high-performing schools in the top 5% category in the state in terms of math and reading proficiencies.
The same pattern of decline also applies to other majority-Asian elite high schools: between 2020 and 2021, the Asian-American acceptance rate at Berkeley declined from 22.3% to 14.6% in Mission San Jose High School (93% Asian), and from 16.2% to 11% in Monta Vista High School (80% Asian). Unsurprisingly, these large drops coincided with a historic milestone in representation and diversity. In July 2020, UC announced that it had admitted the most diverse class in its history, with Latino students comprising the largest ethnic group for the first time at 36% of the total freshmen. UC Berkley touted the biggest jump of all the campuses in admissions offers to URMs that year, paving its way to achieve its strategic goal of becoming a Hispanic Serving Institution. The effect of racial balancing is glaring.
[Related: "The Political Unfolding of California's Racial Reckoning: From Affirmative Action to Critical Race Theory"]
As early as May 2020, to signal its willingness to accommodate applicants' difficulties accessing testing centers during the COVID-19 pandemic, the UC Board of Regents voted unanimously to suspend the ACT/SAT requirement for Fall 2021 applicants. Despite cautions against abandoning the consideration of test scores from its own Academic Senate, UC kickstarted a multi-year process to phase out testing requirements altogether. In January 2021, the Board hatched a new plan to permanently eliminate the ACT/SAT requirement and make the California Smarter Balance 11th grade assessment optional. In November 2021, UC finalized the decision to go entirely test-blind, eschewing ACT/SAT scores and all other possible alternatives.
UC's precipitous move against merit-based admissions was the result of a settlement in a student-led lawsuit alleging that the SAT and ACT illegally discriminated against low-income and minority students. The claim in the lawsuit is in line with the inflammatory assertion by the National Education Association (NEA) that standardized tests "have been instruments of racism and a biased system." According to the student plaintiffs, the NEA, and other adherents to the test-free movement, both the race-based disparities in test performance and the broader achievement gaps are caused by systemic racism.
Such a claim simply can't survive empirical scrutiny. Decades-long research has consistently shown that standardized test scores are accurate predictors for college readiness, student success, and career benchmarks such as bar passage for law school students. Moreover, the observed achievement gaps between different racial groups and between divergent income levels are not a result of racism or intentional discrimination, but of persistent failures at the K-12 level that disproportionately impact underserved students. In California, achievement gaps have persisted in spite of sweeping reforms and resource reallocation to help high-needs students. In 2019, according to the California Department of Education, math proficiency levels of black, Latino, white, and Asian students stood at 20.55%, 28.05%, 54.23%, and 74.37%, respectively. Reading proficiency levels for these groups were at 33.02%, 40.56%, 65.42%, and 76.86%.
Invalidating the hypothesis that low performance is a result of low income, a Stanford study finds that among all socioeconomically disadvantaged 8th graders, 57% of Asian-Americans, 31% of whites, 21% of Latinos, and 12% of blacks were able to acquire math proficiency. Among all economically disadvantaged 3rd graders, 55.53% of Asian-Americans, 44.74% of whites, 34.3% of Latinos, and 26.3% of blacks achieved reading proficiency.
Should we simply conclude that Asian Americans serendipitously wield more institutional power to get ahead in a system that is assumed to be inherently racist? What have they done to enable themselves to benefit from white supremacy?
[Related: "Anti-Asian Discrimination at the Heart of the Progressive Education Agenda"]
When more nuances are introduced into the picture, the disparities-equal-discrimination thesis becomes pseudo-science. Factors other than racism, including family culture, personal motivation, and community cohesiveness, are clearly at play. However, in the single-minded universe of anti-test "reformers," such complex interdependence of multiple factors and conjunctures is inconceivable. If "leveling the playing field" requires undue discrimination against a minority group in the name of equity, so be it—call it a small cost of inconvenience in a bigger game for power and favoritism. This uncompromising rationale, avoidant of real policy solutions to lift up all participants in the K-12 pipeline, permeates the hasty case to phase out standardized tests.
Last year, my group Californians for Equal Rights Foundation started an initiative to collect stories and evidence from Asian-American parents and students who were denied admission by UC. Within a month, we had received dozens of submissions with astounding information about UC's intentional discrimination in admissions. Some reported feeling confused and wronged after being turned down despite having a perfect SAT/ACT score, excellent GPA, and rich extracurriculars. One submission shared the story of a student who is half-Asian, grew up in a single parent, low-income home with his Korean mom, and was denied admissions by all UC medical schools. The parent lamented: "Something is drastically wrong when any low-income kid regardless of race with his merit isn't admitted to [any school in the state]."
---
Image: Jeswin Thomas, Public Domain