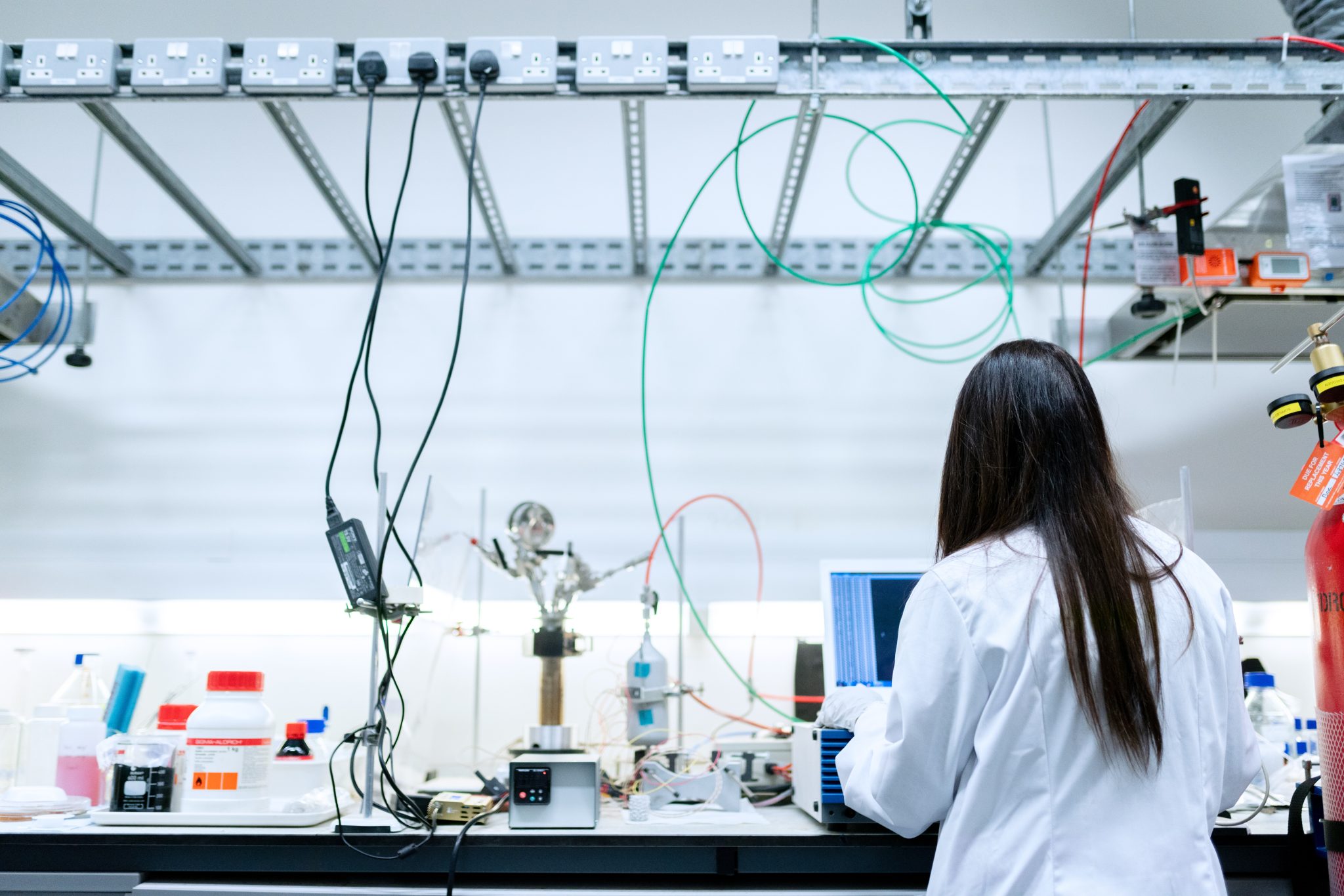 A revealing article in the February 2022 issue of Frontiers in Communications provides tremendous insight into the roadmap that Critical Theory advocates are using to conquer STEM, the last academic sector still holding out against the long march through the institutions. Titled "Acknowledging and Supplanting White Supremacy Culture in Science Communication and STEM: The Role of Science Communication Trainers," the article describes the step-by-step plan being used to educate science communicators who craft the narratives that frame the place of Science, Technology, Engineering, and Mathematics in society:
SciComm trainers have a history of being cultural change-agents. They pioneer new methods of sharing ideas and influence the culture of STEM, so are [sic] uniquely situated to bring about systemic change.
As with most aspects of the long march, the plan is anchored in the skilled use of compliant media, the deft manipulation of weaponized language, social intimidation unleashed on critics, and the neutralization of pushback by demonizing free speech as hate speech.
The first step, begun decades ago, was to persuade science communication trainers to teach their students how to foment and wage a war on "Whiteness." The authors open the article by stating their uncontestable axioms:
Racism is a root cause of underrepresentation of Black, Indigenous, and Latinx scholars across STEM. It also contributes to a lack of diversity in science communication, the types of science stories that are told, and the communities who are engaged. Racism is omnipresent in STEM, from education to research to science communication (SciComm), because STEM institutions operate within a system that advantages White people, termed by Jones and Okun in a 2001 article, White Supremacy Culture (WSC) (Jones and Okun, 2001).
The blind eye turned toward the tremendous contemporary success of Asians in STEM is an important part of this strategy. Asian success is as glaringly disproportionate as historical Jewish achievement and has led universities like Harvard to establish quotas to limit the number of Asians, just as they did with Jews in the past. Because logical consistency is not valued by Critical Theorists, they have no problem opportunistically categorizing Asians as either White or Oppressed Minorities depending on circumstances.
[Related: "Anti-Asian Discrimination at the Heart of the Progressive Education Agenda"]
The objective of the attack on "Whiteness" was to throw the leaders of STEM institutions into a defensive posture, forcing them to accept these racist axioms without analysis or evidence and threatening to socially demonize them as defenders of white privilege if they fail to surrender. The conflict-avoiding, fundraising-besotted leadership of these STEM institutions submissively accepted the axiom that their culture was rife with systemic racism and unconscious bias. They reinforced their cowardice by issuing public statements of contrition for past wrongs and establishing mandatory programs of anti-bias "education" purportedly designed to repair their systemically racist cultures. In this way, the groundwork was laid to fatally undermine color-blind meritocratic practices, which are central to the culture of accomplishment that has long characterized STEM.
Only once STEM leaders whose actions perpetuate WSC, relinquish their gatekeeping role determining who is considered a scientist, can we begin to consider the role of attitude, aptitude, and interests.
Central to destroying the "gatekeeper role" was legitimizing "different ways of knowing" and new kinds of "science" alien to the manner in which science has been conducted since the Enlightenment. This was easier to accomplish in the social sciences, which compared to the physical sciences, engineering, or mathematics are relatively bereft of objective or quantifiable standards. In turn, the social sciences provided cover for the even more radical ideologies of the Black Studies, Women's Studies, Queer Studies, and similar departments that mushroomed across the liberal arts universities. These nests of pseudo-scholarship have gained a toehold in STEM institutions, serving as a highly vocal Greek Chorus that amplifies the narratives of ideologically trained science communicators. Together, this alliance becomes the primary vector for injecting Critical Theories into the STEM academic community. Unaware of the threat building around them, many faculty members doing real science retreated into their laboratories, unwilling to expend the time and energy, or pay the personal price, of fighting back.
[Related: "When Diversity Invades Precision Agriculture"]
Affirmative Action in its many embodiments has supported race-based admissions and race- and gender-based hiring and promotion practices for decades, vastly altering the racial and gender balance across American universities. This achieved a laudable goal through problematic means, creating pathologies of its own, such as the mismatch problem, and driving affirmative action admits who couldn't perform at elite STEM universities into the rump humanities departments. Hence, certain minorities remain underrepresented in STEM. However, no serious attempt is made to examine the root causes because the answer is always the same:
White supremacist norms are prevalent in college admissions and hiring, awarding funding, determining who gets published and who has access to what is published, which communities and audiences are prioritized for communications, and who has a say in what is studied and why (Stevens et al., 2021; Taffe and Gilpin, 2021).
It wasn't until the Black Lives Matter riots subsequent to the George Floyd media crisis that Diversity, Equity, and Inclusion (DEI) programs exploded into an eight-billion-dollar industry, establishing self-sustaining administrative structures throughout all branches of academia, government agencies, and the corporate world. Now firmly in place and growing their ranks, DEI agents serve the same role that political commissars served in the defunct Soviet Union, matrixed across departmental organizations charged with training, monitoring, and intimidating refuseniks so as to ensure ideological conformity.
Most liberal arts universities surrendered to this onslaught a long time ago, and many may be too far gone to recover. Yet the battle still rages in STEM. Once thought to be immune, cloistered professors in STEM institutions are now waking up to the invasion that has breached their perimeter. Effectively silenced by a cancel culture that threatens career-killing retribution if any part of the anti-Whiteness program is questioned, the axioms under which this entire plan have been perpetrated remain unchallenged.
At the outset of the long march through the institutions, demands for free speech, viewpoint diversity, and academic freedom were used to pry open the doors of the academy, allowing Critical Theory to take root. Now that these advocates are dominant, the tables have turned. Preventing the outbreak of a counter-revolution requires suppressing free speech, proscribing viewpoint diversity, and strictly limiting academic freedom. We cannot let that happen.
---