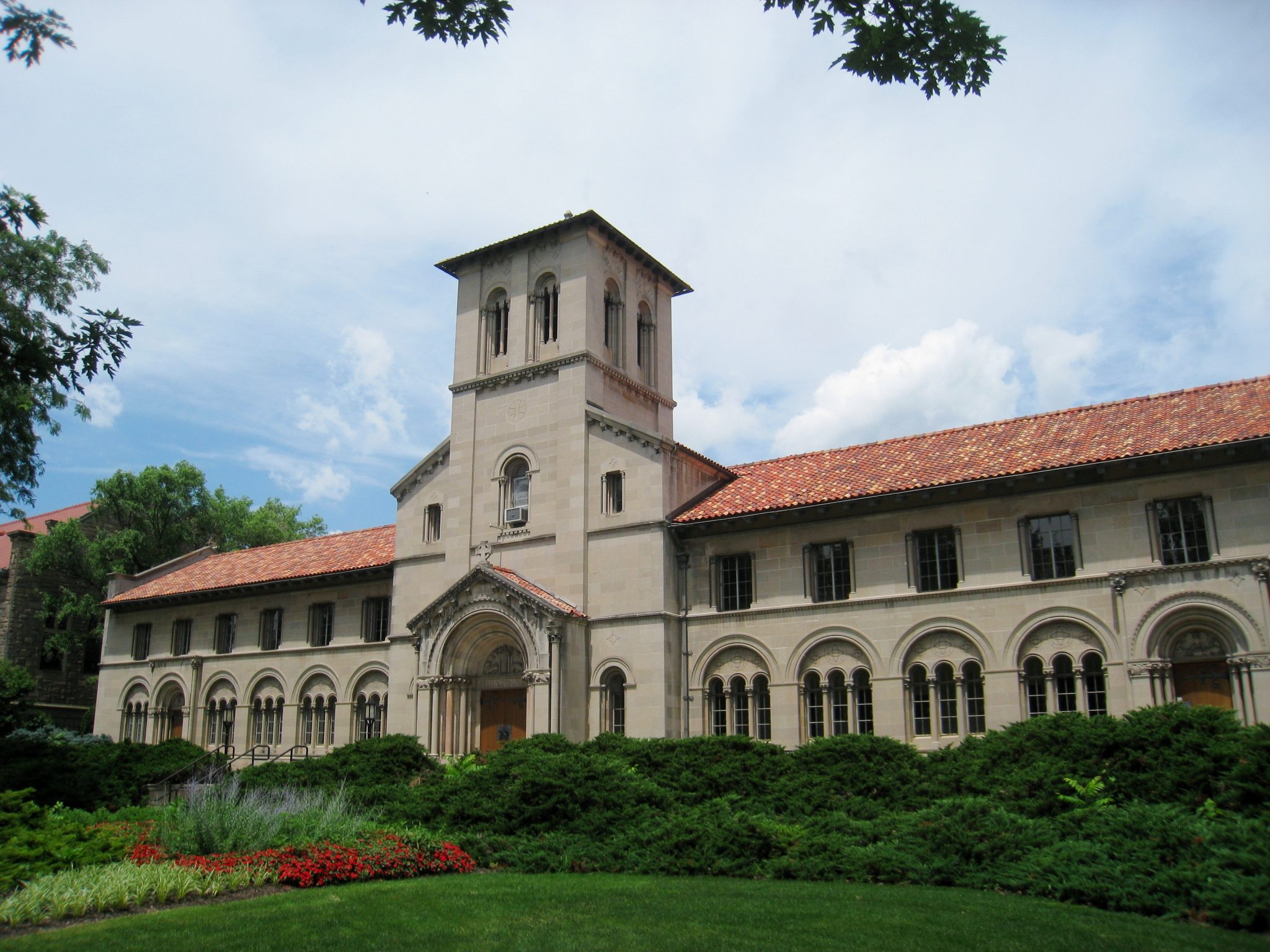 Late last month, an Ohio appellate court affirmed the $31.2 million judgment in favor of Gibson's Bakery and members of the Gibson family against Oberlin College and its former Dean of Students, Meredith Raimondo. While Oberlin and Raimondo can (and probably will) ask the Ohio Supreme Court to review the decision, that Court grants only a small fraction of such appellate petitions, and the chances that the United States Supreme Court would accept any subsequent petition to review such a state law case are essentially nil. While the Fat Lady hasn't yet sung, it certainly sounds like she's warming up.
It thus looks pretty likely that with accumulated postjudgment interest, Oberlin will have to fork over in excess of $34 million to the Gibson family. This is on top of the millions Oberlin has spent on attorneys fees, and millions more that the negative publicity has and will likely cost Oberlin. The eight-figure disaster should serve as a timely object lesson to universities and administrators: surrendering to wokeism and cancel culture (in Oberlin's case, embracing and participating in it) can have very real, very expensive repercussions.
Background
What happened on November 9, 2016, in Gibson's Bakery, the reactions of Oberlin students and administration, and the ensuing escalations of the dispute, provide a long and illuminating parable of wokeism and cancel culture on campus today. I'll briefly summarize the story, but I would be sorely remiss if I did not direct readers to the Legal Insurrection archives on this case. Cornell Law Professor William Jacobson has covered the dispute from the start, and his exhaustive reporting and real-time legal (and tactical) analysis of the events of the case as they unfolded are unparalleled.
By 2016, Oberlin was already well-known to be among the "wokest" of campuses, with a reputation of overreacting to anything that might be evidence of the "systemic racism" bogeyman. For instance, in 2013, there were reports of a person wearing what appeared to be a KKK uniform near the school's Afrikan Heritage House (later determined to likely have been just a female student draped in a blanket). Shortly afterwards, racist graffiti appeared in a few areas on campus. Oberlin reacted by immediately cancelling classes, organizing various campus discussions, and promising more of the usual sackcloth and ashes.
Only one problem: when police investigated these incidents, the "KKK" sighting was at best a mistake by an overimaginative student, and remaining incidents were deliberate hoaxes perpetrated by two white wokester students who admitted that they did it "as a joke to see the college overreact to it as they have with [similar incidents]." Did that provoke any self-examination by the Oberlin administration that perhaps they were overreacting to these kinds of incidents (particularly after it emerged that the administration knew these were hoaxes early on, yet continued to push the narrative that there were real racist threats on campus)? Of course not: Oberlin's official statement was to double down and claim that "these actions were real" even if hoaxes because they provided a "teachable moment." Oberlin's attitude was thus akin to the Ratherian "fake but accurate" argument.
The day after Donald Trump shocked the world (and traumatized the wokesters) by defeating Hillary Clinton, an Oberlin student attempted to purchase a bottle of wine with a fake ID at Gibson's Bakery, while also attempting to shoplift more merchandise. After being confronted by a store employee, the student fled and was then chased by the same employee. In the ensuing altercation, two other Oberlin students got involved. When police arrived, they arrested all three students on various charges. (Jumping ahead in the story, all three students ultimately pleaded guilty to the charges and admitted there had been no racial animus involved.)
The problem was that the three students arrested were African American. The wokesters on the Oberlin campus—already angry beyond words at the advent of President Trump with GOP control of both houses of Congress, and aware that any accusations of racism would be immediately accepted as true by the Oberlin administration—went after Gibson's Bakery with a vengeance. They accused both the Bakery and the Gibson family of racist behavior and launched a cancel culture mob against them on social media and through protests in front of the store. The Oberlin administration, particularly Dean of Students Meredith Raimondo, also sprang into action, not only supporting the students' campaign against Gibson's Bakery but, as reported in the court of appeals decision, also participating in it.
[Related: "Fighting Behind Enemy Lines: Three Tactics for Resisting Wokeness from Within"]
That Gibson's Bakery had long-time African-American customers and employees who stood up for them was of no moment: the cancel mob had been unleashed, despite at least some of the protestors admitting they had no idea why Gibson's Bakery was said to be racist or even what it was they were protesting. Indeed, the fliers distributed by the protestors (photocopied on Oberlin machines, with some allegedly copied by Raimondo herself) claimed that a Gibson's employee had racially profiled and attacked the students—making no mention that all three had been arrested for shoplifting and that when police arrived, the three students had the Gibson employee on the ground and were beating him.
Predictably, Gibson's Bakery's business suffered dramatically from the protests and ensuing boycotts, but the Gibson family did not take what they considered to be libel, defamation, and tortious interference with their business lying down. Efforts to de-escalate the growing town-gown conflict were to no avail, with the Oberlin administration clearly more interested in avoiding anything that might antagonize the campus wokesters than mitigating the damage being inflicted on the Gibson family, or coming to grips with the fact that its students had committed crimes.
Not everyone at Oberlin thought this was a wise strategy. Oberlin theater professor Roger Copeland penned a letter to the campus newspaper, decrying the school's "sentence first, verdict afterwards" approach and urging the university to face reality:
The facts of this case are no longer in question. And yet, a counter-narrative has taken hold, one that refuses to allow mere "facts" to get in the way…. At what point do you accept the empirical evidence, even if that means having to embrace an "inconvenient" truth?…The time has come for the Dean of Students, on behalf of the College, to apologize to the Gibson family for damaging not only their livelihood but something more precious and difficult to restore—their reputation and good standing in the community.
The measured and considered response of Dean of Students Raimondo to this letter?
Fuck him. I'd say unleash the students if I wasn't convinced this needs to be put behind us.
The Lawsuit
Despite even Oberlin Africana faculty recognizing that the Gibson family had, "to its credit, [done] all that it could to keep the matter from ever going to trial in the first place," Oberlin could not be persuaded to climb down from its position, and the Gibson family ultimately sued both Oberlin and Raimondo. After considerable pretrial activity (including no shortage of "scorched earth" litigation tactics by Oberlin), and lots of interesting discovery as to what Oberlin faculty and administrators (especially Raimondo) were saying behind closed doors, the case was ultimately tried in 2019.
At the end of the first trial (which excluded punitive damage issues), the jury rejected Oberlin's claims that it had merely been facilitating its students' free speech, that it and its students were the victims (despite the involved students pleading guilty), and that the actual value of the 125-year-old business was only $35,000. The jury found against Oberlin and Raimondo, awarding the Gibson family over $11 million in compensatory damages.
Before the punitive damages trial could be held, Oberlin's then-general counsel (Donica Thomas Varner) issued a blast e-mail to the Oberlin community criticizing the jury for disregarding "the clear evidence our team presented." To say that was a boneheaded move is a severe understatement: I cannot imagine any marginally competent attorney making such a public statement with a punitive damages trial on deck. While Oberlin dodged one bullet when the trial court declined to allow the plaintiffs to call Varner as a witness in the second trial, it could not dodge them all, and the jury ultimately awarded another $33 million as punitive damages.
[Related: "Another Hopeful Sign: Hiers v. Board of Regents"]
Because Ohio has statutory caps on the amount of punitive damages that can be awarded, the trial court reduced the amount of the potential judgment from $44 million to $25 million and then tacked on attorneys fees to make the final judgment $31.2 million. Oberlin appealed, claiming primarily that it cannot be held liable for the first amendment statements of its students. The Gibsons cross-appealed, challenging the constitutionality of the punitive damage caps (which, if accepted, would have restored the $33 million punitive damages award and pushed the amount of the total judgment against Oberlin to over $50 million). The 2019 judgment has also been accruing postjudgment interest since entry, making the current face amount of the judgment north of $34 million.
As noted above, the Ohio appellate court panel unanimously affirmed the judgment in full, rejecting Oberlin's challenges to the judgment as well as the Gibson's efforts to restore the full punitive damages award. While it is not impossible that the Ohio Supreme Court would accept an appeal from either side, most commentators I have spoken with do not expect that to happen (and if it does, they expect the court to affirm the judgment).
Regardless of what ultimately happens, the verdict has already produced tangible results. Raimondo and Varner are no longer employed by Oberlin, and Oberlin's once-proud reputation has been severely battered. More importantly, the Gibson family's reputation has been vindicated.
Lessons
What then are some of the lessons from this debacle for those willing to learn?
First, while the doctrines of CRT and wokeism may well be the preferred narrative of the faculty lounge and certain organizations, application of such doctrines often conflicts with well-settled law. When this conflict occurs and litigation ensues, a refusal to accept that such a blindered worldview might not be accepted by courts or juries is a recipe for disaster. Oberlin never appears to have taken seriously the possibility that anyone might require proof of its incendiary allegations of racism, or that it could be held to account for its participation in a campaign to destroy a local business. As I have indicated before, colleges embracing DEI initiatives and loyalty oaths while laughing at warnings that these practices likely violate decades of well-settled law may soon receive wake-up calls that make the Gibson's Bakery judgment look like a trip to small claims court. (Watch the skies…I may have something to report on this front soon.)
Second, your position as a "woke" administrator isn't impregnable armor. As Raimondo found out the hard way (and as is probably dawning on UCLA business school dean Antonio Bernardo), if you commit torts, you face personal liability. Even if you are a public employee who enjoys qualified immunity (which Raimondo was not), your qualified immunity evaporates when you violate clearly established law.
Third, as I have also seen in my own investigations of academia, the "true believers" of wokeism appear to lack filters when communicating with other members of their coven. Raimondo's caustic e-mails cooked her goose and were likely the major reason why the jury bodyslammed Oberlin on both compensatory and punitive damages. The stupidity of Varner's screed against the jury when it still had to decide punitive damages is exceeded only by her arrogance in sending it publicly to the entire Oberlin community. Those investigating on-campus hijinks should always look to obtain such materials lawfully (e.g., by public records requests, or by aggressive ESI discovery in litigation).
In a world where reality is an important commodity, a rational actor would view this case as a cautionary tale, and perhaps adjust their behavior accordingly. Unfortunately, on most campuses today, "feelz" trump reality, and administrators are more afraid of appearing "unwoke" than of suffering the consequences of not being the adult in the room. Thus, while Gibson's Bakery v. Oberlin should serve as a warning to the wokesters, I rather doubt that they will listen.
---