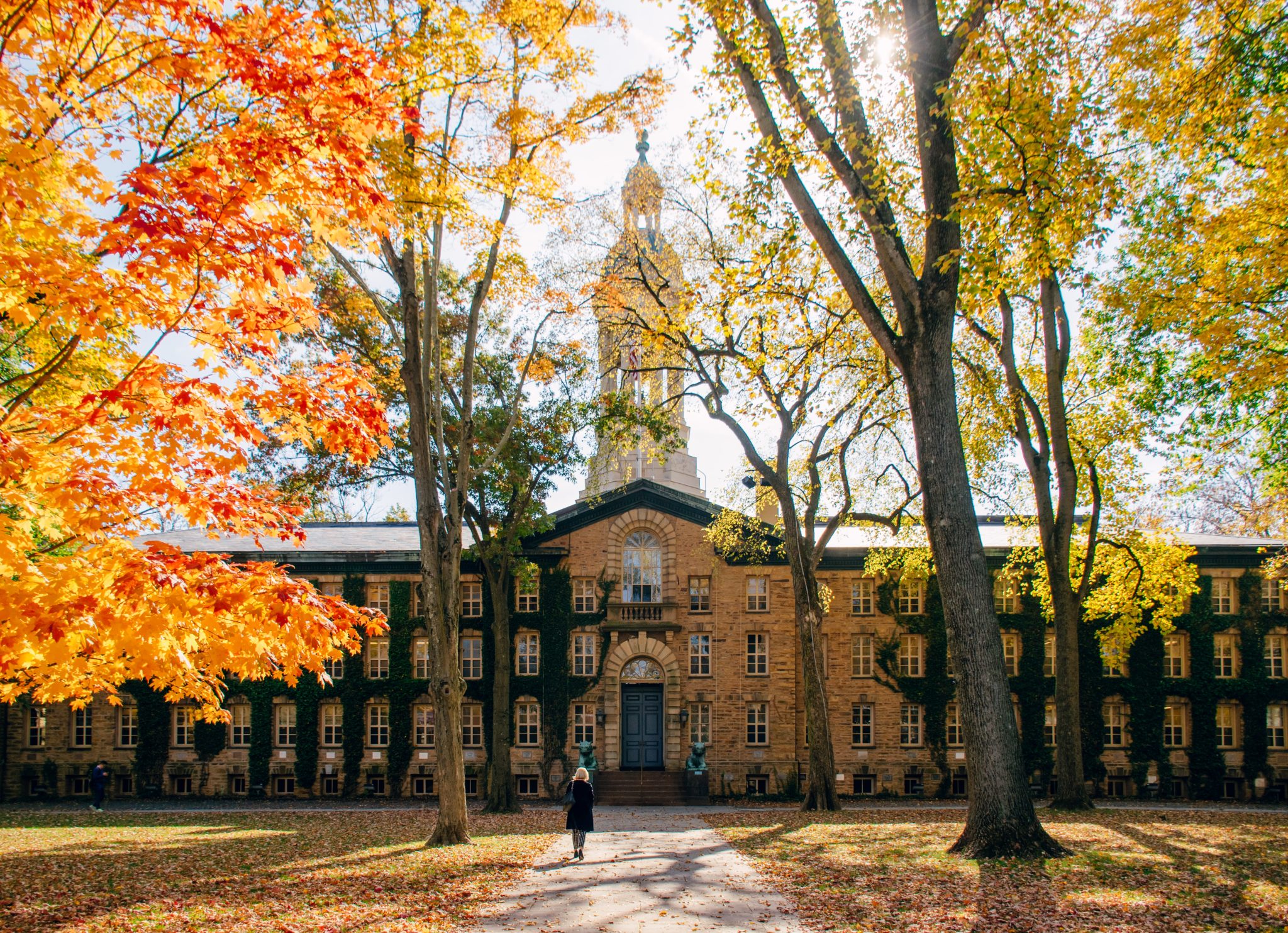 Last week, George Leef of the James G. Martin Center took issue with Kenin M. Spivak's article in Minding the Campus that advocated normalizing college admissions data for socioeconomic status. Leef's thesis was that students denied admission to selective colleges have not been harmed.
Last year, I wrote "Socioeconomic Status—The Good Kind of Affirmative Action?" for Minding the Campus. My article laid out the ethical, legal, and practical problems with race-based affirmative action and its pernicious mutation, Diversity, Equity, and Inclusion (DEI). Because I strongly believe in creating equal opportunities—not outcomes—for disadvantaged Americans, I advocated the normalizing of holistic college admissions scoring to remedy inaccuracies.
Last week, George Leef, editorial director of the James G. Martin Center for Academic Renewal, published a response on the Martin Center website, disagreeing with my conclusions. Leef and I often contribute to the National Review, and I can't remember the last time I disagreed with him. This time, however, he errs.
First, a quick recap of my views:
The majority of Asian, black, Hispanic, and white Americans oppose the use of race in admissions decisions (see here, here, and here), but most Americans favor consideration of family economic circumstances.
Regardless of race, children from poor and low-income families typically face many obstacles due to their socioeconomic status. They often attend inferior schools, and have less time for homework because of jobs or chores. They are less likely to benefit from two actively involved parents and receive, on average, less guidance and assistance. Low-income students are one-third as likely to take advanced placement courses, in part because their schools do not offer these courses, and they are half as likely to take ACT/SAT prep courses. They also tend to have more family obligations than affluent students.
Students from families in the bottom 25% of incomes comprise only three percent of enrollment in our most competitive colleges, while those from the top 25% comprise 72%. These biases can be eliminated without preferences or the rejection of better qualified applicants.
The Jack Kent Cooke Foundation is America's leading provider of scholarships for low-income, high-achieving students. In a 2016 study, the Foundation discovered that, within a measurable range, high-achieving, low-income children, who have lower GPAs and SAT scores than affluent children and who receive lower scores for non-academic factors from admissions offices, nonetheless perform at the same level as affluent students once in college, both in terms of grades and graduation rates.
Selective colleges can and should "normalize" scoring to better predict performance, with the traditional goal of selecting the applicants who are most likely to succeed. Adjusting data so that it accurately predicts college performance does not entail the social engineering, preferences, or quotas of race-based affirmative action or DEI.
[Related: "Socioeconomic Status—The Good Kind of Affirmative Action?"]
Now, the core of Leef's disagreement:
The case for socio-economic preferences hinges on the assumption that "selective" education means better education and that is a very dubious assumption. Classes in English or math or history aren't taught better at, say, Harvard than at a less prestigious school such as Bridgewater State. They might even be better at Bridgewater, since the faculty members there are apt to be far more accessible than at Harvard.…
Don't "selective" schools do a superior job of getting students into good careers? Not necessarily. In his book Where You Go Is Not Who You'll Be, Frank Bruni points to many individuals who attended little-known colleges yet became very successful.…Furthermore, graduating from an elite institution is no guarantee of success.…
Here's how Spivak envisions socio-economic preferences working. College admission officers would adjust the SAT and ACT scores of applicants from poor families.…Doing that "adjusting" means a lot of guesswork. Exactly how much higher would the student's score be if it weren't for the disadvantages of poverty? It's impossible to say.…The result of all of this "normalizing" and subjective assessments is certain to be the admission of students who are significantly below the class average in academic ability.
Leef sees perfection as the enemy of progress. That something might occasionally be false does not mean that it is not nearly always true. We do not abandon automobiles or airplanes because they occasionally crash. We do not deny patients heart or brain surgery because a non-surgical intervention occasionally brings relief. We play the odds, and where the odds are overwhelmingly stacked in one direction that violates none of America's guiding principles or laws and, to the contrary, gives life to American exceptionalism, meritocracy, and opportunity, we must not hesitate because there will be an occasional exception.
If Leef is right that a degree from a top college is immaterial, then an error that denies admission to a better qualified candidate also is immaterial. He can't have it both ways—decrying my goals as unnecessary, while bemoaning the potential consequences of a wrong admissions decision. I know that mistakes may occur, particularly in the first years as admissions offices refine their algorithms to achieve the best correlation to academic performance. Contrary to Leef's assertion, this is not guesswork. Considerable data already exists and adjustments can be made annually. It is not a compelling objection that while norming replaces numerous less qualified applicants with better qualified applicants, there also might be occasional mistakes. The number of improved admission decisions will vastly exceed the number of errors. The net result will be an academically superior class, the goal of a meritocracy.
Leef is wrong that education at elite colleges is not superior. The quality of a college education is largely determined by the quality of faculty and students, the size of the average class, and for STEM, the availability of vital resources. Professors in selective colleges are more involved in research projects, interact more with other leading academics and elites, and are more likely to obtain experience and relationships from high-ranking government service, significant business activities, and board membership. Not all students are equally gifted. The brightest students are more curious. They can absorb advanced information with greater speed, comprehension, depth, and complexity than the average student. The hugely disproportionate concentration of these students in selective colleges, particularly elite colleges, is indisputable.
For STEM, few small, undercapitalized colleges can approach the resources or internship opportunities available in major research universities.
Of course, there likely are some social science classes in little-known colleges that are better than the same courses in the most highly ranked colleges. However, overwhelmingly, the exchanges in elite colleges among America's most revered faculty and its smartest students, whether in class, in dormitories, or at student activities, produce insights, nuances, and an overall experience that can seldom be approached in an average college.
To assert that, generally, the quality of education in unselective colleges, let alone small, undercapitalized, unknown colleges, is comparable to Princeton, Columbia, Harvard, and MIT, the four most highly ranked colleges in 2022 according to U.S. News and World Report, is the same progressive dogma that seeks to end advanced math courses for gifted children. I concede that I sound like an elitist. Sometimes broken clocks and elitists are right.
[Related: "Social Equity and the Re-Segregation of Higher Education"]
Entirely separate from quality of education, it does a disservice to every high school student in America who might be able to gain admission to a top college, particularly the most prestigious colleges, to think that he or she is equally likely to succeed with a degree from a small rural college. Perhaps the aggregate number of successful people who graduated from the top 10 or 25 universities is less than the aggregate number of successful people who did not. So what? It is incontrovertible that the percentage of successful people from elite colleges is vastly higher than the percentage from other colleges.
The examples are limitless in nearly every profession. For example, of the last 10 U.S. presidents, only three attended colleges that were not among America's most prestigious. Of 10 current or incoming Supreme Court Justices, all but one attended an elite college. Five of the six most recent U.S. attorney generals attended college at Columbia (Mukasey, Holder, and Barr) or Harvard (Lynch and Garland). Promoted as the most diverse administration in American history, the Biden cabinet is filled with graduates of elite universities. Forty-one percent of senior or mid-level Biden White House staffers have Ivy League degrees.
Though only 11% of Fortune 100 CEOs attended Ivy League colleges (Ivy League colleges account for about one percent of college degrees), CEOs also attended other prestigious colleges. According to Pitchbook, college graduates of Stanford, UC Berkeley, MIT and Harvard are the most likely to obtain venture capital funding, three Ivy League colleges are in the top 10, and all Ivy League colleges are in the top 25.
Whether the advantage that graduates of elite colleges have is based on their intelligence, the quality of their education, who they meet at their school, their access to alumni networks, or employers' desire to impress, the numbers are unassailable. To be clear, not all elite colleges are in the Ivy League or are part of large universities. Our military academies, Amherst, Williams, Claremont colleges, and Hillsdale, among others, provide superb education to committed, engaged students. Each of these colleges is ranked among the top 50 national liberal arts colleges.
Leef's arguments on mismatch also miss the point. Studies show that underqualified candidates perform better in less competitive schools and that students at such schools may even do better in their careers, though the latter conclusion falls apart when looking at the most elite colleges. Mismatch applies to race-based affirmative action and to legacy admits. It has no applicability to socioeconomic admissions based on normalizing admission data to better correlate with performance. It is tautological that norming data does not generate mismatch.
The data identified by the Jack Kent Cooke Foundation and others demonstrates that the most capable applicants are not necessarily those with the highest test scores or those who rank the highest on other admission standards. Normalizing data finds the best qualified applicants, not underqualified applicants.
Helping financially disadvantaged Americans of all backgrounds achieve their potential by taking the time and care to admit the brightest and the best to our elite colleges also helps America. Impartial, reliable, holistic admissions strengthens our meritocracy and embodies American exceptionalism.
---
Image: Tim Alex, Public Domain