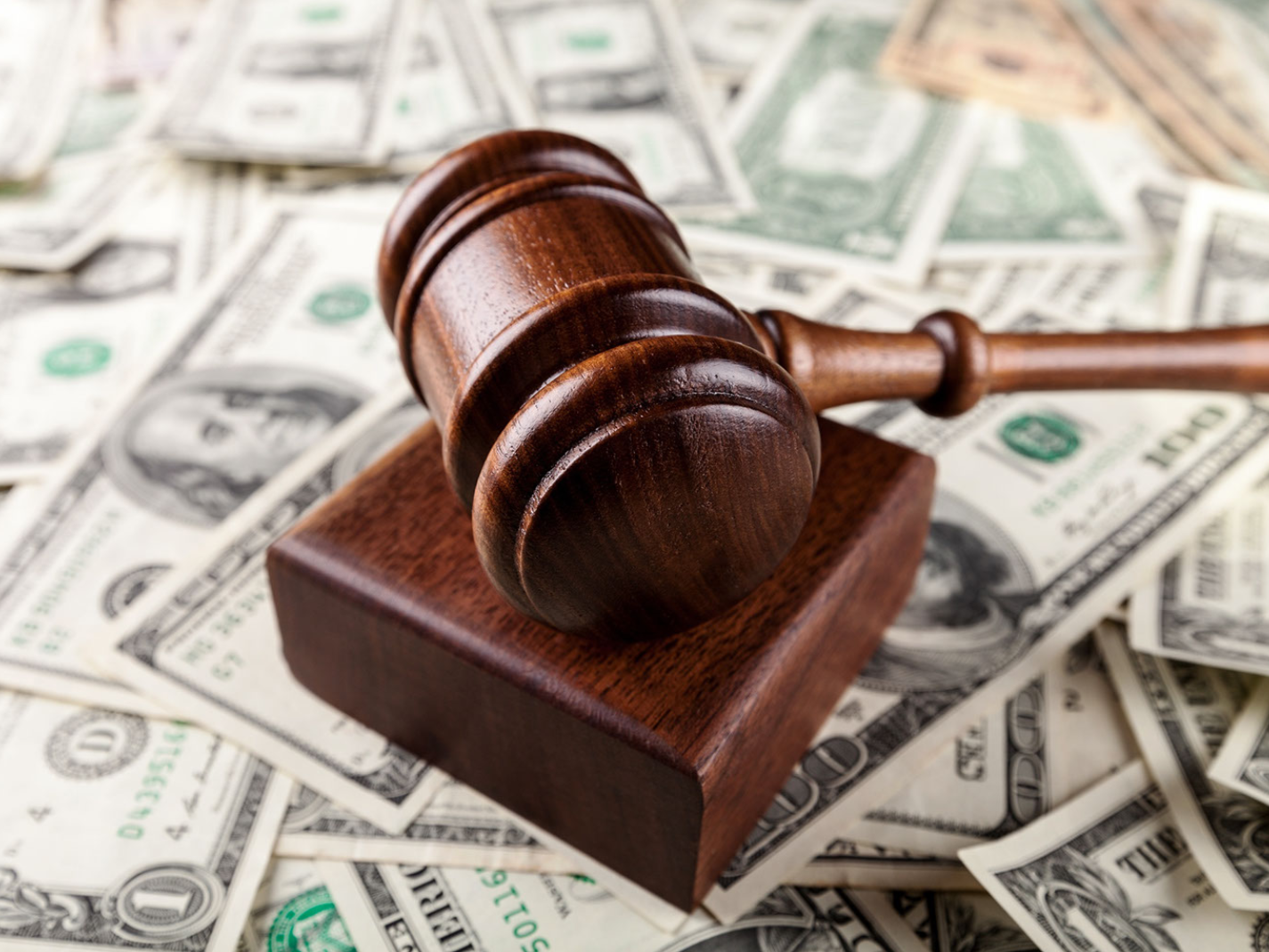 In the wake of the recent opinions in Dobbs, Bruen, Carson, West Virginia v. EPA, and Kennedy, there is no serious question that originalism is not only ascendant but firmly in control in the Supreme Court. As a result, most seasoned court watchers and constitutional law scholars agree that it is highly likely that SCOTUS is going to overrule Grutter, Fisher II, and perhaps even Bakke, and hold that racial discrimination in higher education admissions decisions violates both the Constitution and Title VI of the Civil Rights Act of 1964.
While such would be welcome and long overdue, it is highly unlikely that even a full-throated denunciation of affirmative action by the Supreme Court is going to cause most universities to suddenly abandon the discrimination that they not only practice but consider to be a moral imperative. As law professor and United States Commission on Civil Rights Commissioner Gail Heriot observes:
Many university officials consider their support for discriminatory standards to be a sacred duty. It would be naive to expect them to stop simply because the Supreme Court finally gets around to recognizing that this kind of race discrimination is illegal. They will either continue exactly as before or switch to an admissions policy that is facially race-neutral but in fact intricately engineered to produce their desired racial result.
Unfortunately, history shows that Prof. Heriot is almost certainly right. The Supreme Court declared almost four decades ago that while colleges had some leeway in admissions decisions, racial discrimination in employment decisions was illegal. In Wygant, the high court explicitly rejected arguments in favor of racial discrimination in educational employment decisions for the "right' reasons—such as having "role models" for various demographic groups—and held that such practices violated the law, period. Yet today, such overt Kendian discrimination in employment is practically universal on college campuses, with university administrators freely and publicly admitting to practices that Wygant unambiguously declared illegal a generation ago.
Similarly, despite California voters passing a ban on racial preferences in university admissions in 1996 (and soundly defeating recent efforts to reverse such bans), no one seriously believes that California universities are not continuing to use racial preferences (as well as other illegal criteria) for not only admissions but also virtually every other aspect of campus life. Indeed, fealty to the creed of DEI—complete with its Kendian ethos that the solution for past discrimination is present and future discrimination—is effectively required for admissions, employment, promotion, and funding in California state universities (as well as those in many other states, blue, red, and purple). Failing to sufficiently support such principles is enough for the campus diversity commissars to try and get you canceled. Except for tenured professors at the top of the food chain, opposing discriminatory practices on moral or legal grounds all but guarantees cancellation of some form. In the case of Joshua Katz, even tenure wasn't enough.
Given the near-monolithic acceptance of DEI as official university policy, it is all but certain that most will view a Supreme Court decision declaring affirmative action illegal to be apostasy. Like the diehard segregationists in the wake of Brown v. Board of Education, many university administrators (and probably all of their burgeoning DEI infrastructure) will consider it a moral duty to evade and resist that decision.
[Related: "Race Consciousness Hangs by a Thread"]
With these battle lines being drawn, what can be done? Certainly, test cases will be brought and litigated, and many practices may be enjoined. But litigation is extremely expensive and exceedingly slow, particularly if you have to sue a wealthy university on its home turf. Moreover, even defeat typically costs the individuals responsible for violating the law nothing (especially public institutions, where taxpayers foot the bill for the administration's virtue-signaling).
Prof. Heriot has suggested some wise legislative fixes at the federal level, such as prohibiting university accreditors from mandating "diversity" and abolishing federal subsidies that encourage affirmative action programs.
I suggest that only much more severe consequences will bring universities to heel—ones that could make resisting the law an existential financial issue for many universities and individuals. While it cannot be adopted federally given current political realities, it very well could be in many red states, particularly ones where wokeism is especially unpopular. (These are broad principles that would have to be refined in legislative text to address the inevitable necessary exceptions, etc.)
A Modest Proposal
This law would apply to all institutions of higher education in the state. [Alternative: all such institutions with enrollment or endowments exceeding certain thresholds.]
First, for all covered institutions, preferential treatment based on race, ethnicity, national origin, gender, religion, age, disability, sexual preference, or political belief or affiliation in admissions, employment, promotion, tenure, awards, or funding decisions or practices are declared to be illegal. There are no exceptions for preferential treatment of "underrepresented," "disfavored," or "oppressed" groups.
Second, if an institution is shown to have exhibited a pattern of such discrimination (i.e., at least a certain threshold number of predicate acts, as opposed to an isolated individual incident) after the effective date of the law, then all students enrolled during the period when such a discriminatory pattern occurred (e.g., Fall Semester 2023) shall be entitled to recover fifty percent of all tuition and fees paid to the institution during that period.
Third, any persons (including third-party consultants, administrators, and professors) shown to have been knowingly involved in the discriminatory acts or practices that formed the pattern are personally liable for statutory damages of the greater of $100,000 or their highest annual compensation from the institution, or five times such amounts if any portion of such liability is indemnified or covered by any contractual or other reimbursement obligation. For public employees, there is no sovereign or qualified immunity from such suits.
[Related: "Lowery v. Texas A&M University System: The Beginning of the End of DEI Discrimination?"]
Fourth, suits to enforce this law can be brought in any county in the state where such a beneficiary student resides (i.e., the institution need not be sued on its home turf). Such suits would have a statute of limitations of two years from when the discriminatory pattern was or could reasonably have been discovered and a ten-year statute of repose.
Fifth, such suits can be brought directly by the state attorney general, as a qui tam action by any student who would be a beneficiary of this law, or by any whistleblower inside the institution. If brought as a qui tam action against a non-state institution, the state attorney general would have 120 days to decide to assume the prosecution of the case, and if it elected to do so, the qui tam plaintiff would receive a finder's fee of 10% of all amounts recovered (with the qui tam plaintiff retaining the right to intervene and object to any settlement proposed by the attorney general). If the attorney general declines to prosecute a suit against a non-state institution, or if a qui tam action is brought against a state institution, the qui tam plaintiff would be entitled to recover 30% of all funds recovered, with the recovery going to the state comptroller to distribute to the qui tam plaintiff and the balance distributed pro tanto to beneficiary students.
Sixth, to combat frivolous or abusive qui tam suits, such suits will be subject to a strict "loser pays" provision covering attorneys' fees and costs of court, with provisions allowing the court to require the plaintiff to post a bond covering the estimated amount of such costs.
Obviously, these are just the broad strokes of this modest proposal, but the concept is simple. Currently, both universities (especially public ones) and woke administrators have little or no economic disincentive that would stop them from "resisting" anti–affirmative action law and engaging in sub rosa conduct that continues their desired DEI discrimination. This proposal creates such disincentives, a-la an Eastwoodian choice:
Yeah, you might be able to keep things secret. You might be able to stonewall things. You might even catch a break on the jury panel. But being that you are now facing the economic equivalent of a .44 magnum at point blank range, you have to ask yourself one question: "Do I feel lucky?"
Well, do ya, wokester?
---
Image: Adobe Stock