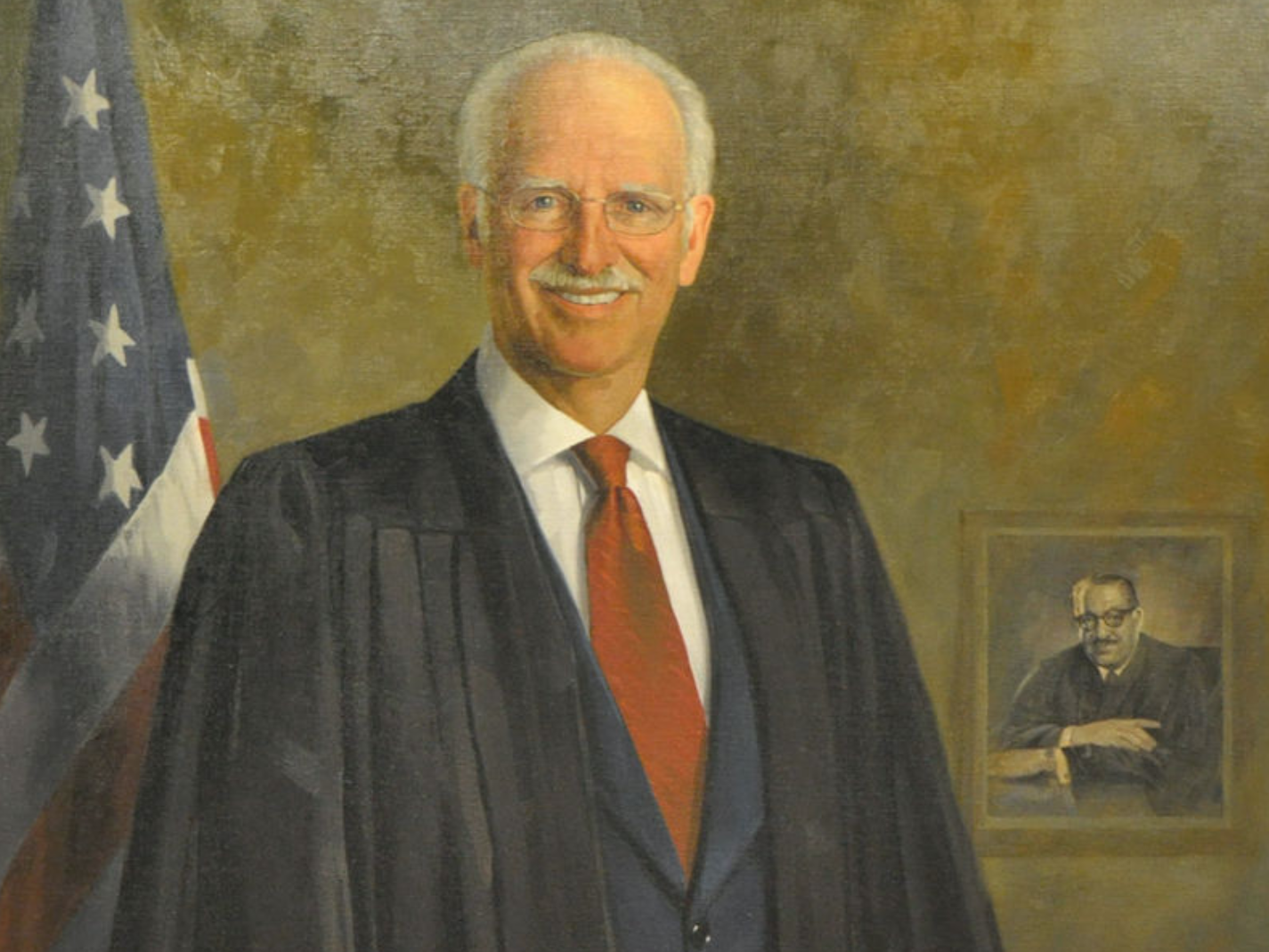 Judge Douglas Ginsburg, senior judge on the United States Court of Appeals for the District of Columbia Circuit, has been contributing to civics education. Already distinguished as a judge and a scholar, Judge Ginsburg has now created Civics Fundamentals, in partnership with izzit.org, as a free, standards-aligned course based upon the naturalization test for would-be citizens, to help all learners develop the foundational civics knowledge that every American should have. Some of his other educational videos with izzit.org include the First Amendment and the U.S. Constitution & Black History.
Judge Ginsburg has also been creating a video series on American constitutional history, A More or Less Perfect Union, at the Free to Choose Network, which includes conversations with the Founding Fathers of our Constitution, and edited a companion volume for the series, Voices of Our Republic: Exploring the Constitution with Ruth Bader Ginsburg, Alan Dershowitz, Sandra Day O'Connor, Ron Chernow, and Many More.
Judge Ginsburg joins an eminent series of judges who have contributed to civic education. James Wilson's Law Lectures (1798) illustrated both to law students and to citizens how the new republic's Constitution should work. Joseph Story's Commentaries on the Constitution of the United States (1833) was for generations the nation's textbook on the Constitution. William Rehnquist wrote thoughtful popular histories of American politics and the law, such as All the Laws but One: Civil Liberties in Wartime (1998) and The Centennial Crisis: The Disputed Election of 1876 (2004). Judge Ginsburg worthily continues for modern America his predecessors' work to educate Americans to know our Constitution and the freedoms that it guarantees.
The National Association of Scholars (NAS) is delighted that Judge Ginsburg is providing a living model for how figures in public life can work to improve civic education. It's important, and wonderful, that a figure of Judge Ginsburg's stature has joined the campaign to repair Americans' civic education. Americans who have devoted their life to public service can and should work to teach young Americans about our founding principles of liberty, and of the institutions and individuals that preserve our liberty. We commend his example to all his peers who have judged, made, and executed the laws.
---