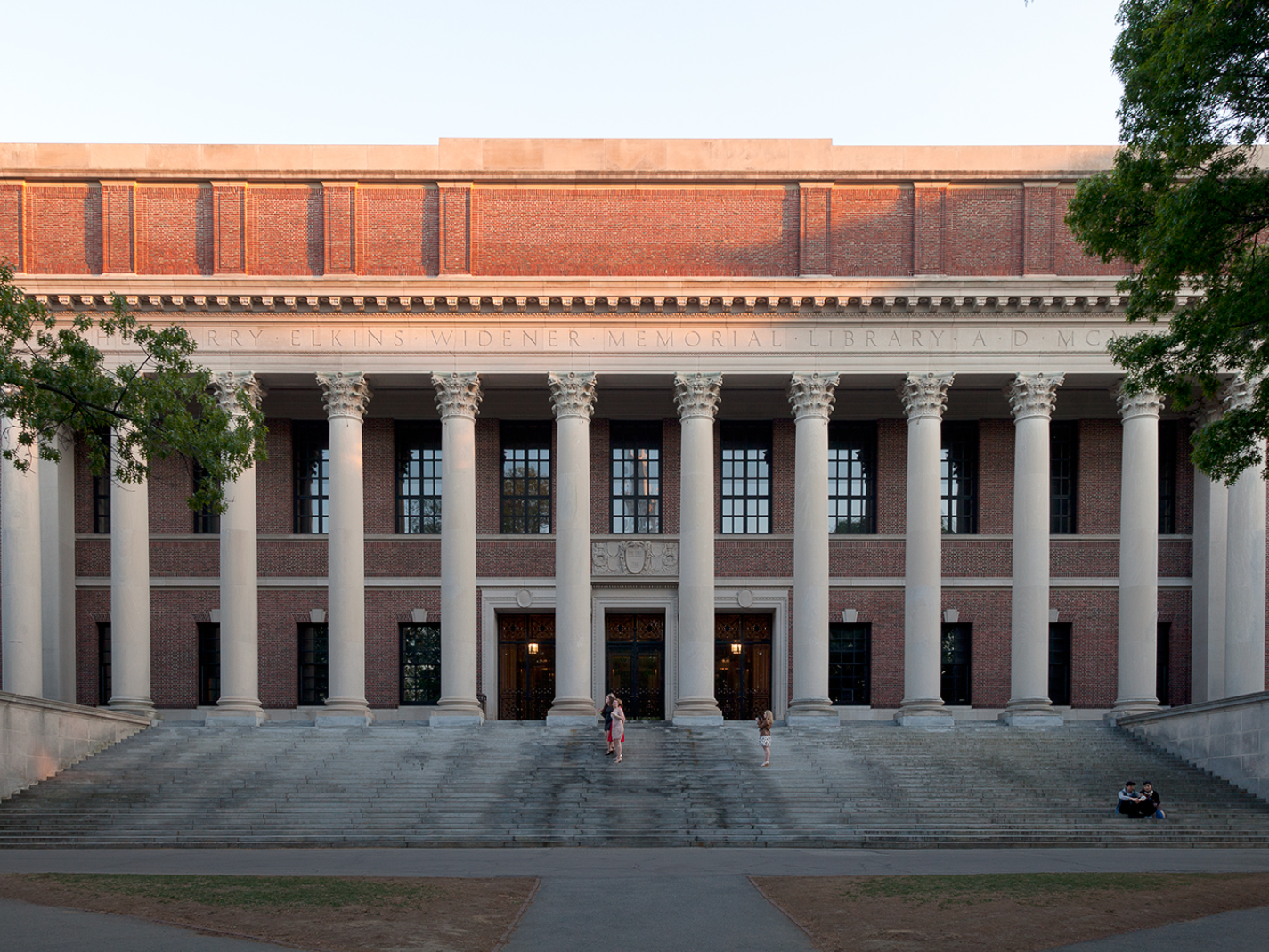 In 2001, Harvard President Larry Summers rebuked University Professor Cornel West for scholarship that did not meet Harvard's standards.
According to the Globe, Summers "rebuked West for recording a rap CD, for leading a political committee for the Rev. Al Sharpton's possible presidential campaign, and for writing books more likely to be reviewed in The New York Times than in academic journals. He also reportedly criticized West for allowing grade inflation in his introductory course on black studies."
West, whose rap CD was not even terribly good, soon departed in high dudgeon for Princeton, while Summers in turn was ejected from Harvard in 2006 after a run-in with Harvard's feminist activists.
We bring up this history because Harvard has just appointed Claudine Gay to be its newest president. Among the encomia directed to her is that of Shirley Tilghman, president of Princeton University from 2001 to 2013: "She is a brilliant scholar of political science." And this, obviously, is not the case. Gay's CV, current as of October 2022, includes a grand total of eleven articles, published between 1998 and 2017, and one co-edited book published in 2013. The brilliant scholar of political science, who is now to lead Harvard University, has not published one academic book.
Would-be college presidents, who usually have spent considerable portions of their careers devoted to administration, must be graded on a curve. Gay could not do research while she was busy with administrative duties such as ensuring that Harvard adopted an "anti-racism agenda" and suspended economics professor Roland Fryer. But consider the CVs of Gay's predecessors as Harvard presidents. Larry Summers himself published extraordinarily more than has Gay; indeed, his article publication in the year 1987 alone roughly equals that of Gay during her entire career. Drew Gilpin Faust had published five books before she became president of Harvard; Lawrence Bacow at least two. Claudine Gay's publication record does not remotely meet the standards established by her immediate predecessors.
The elephant in the room is affirmative action. Claudine Gay's entire career at Harvard is inexplicable, absent the race and sex quotas that govern modern academia. At each stage of her ascent at Harvard—Professor of Government (2006), Professor of African and African-American Studies (2008), Wilbur A. Cowett Professor of Government (2015), Dean of Social Science (2015), Edgerley Family Dean (2018)—it is impossible to imagine that she would have received that appointment if she were not a beneficiary of such quotas. Now she has risen to the most prestigious position in Harvard, and in American higher education. It is worth repeating: she has done so without even having published an academic book. Very few professors can even get tenure with so thin a publication record—absent the tailwind from quotas.
Harvard's appointment of Gay to serve as its president speaks to every aspect of race and sex quotas at the modern university, including college admissions, hiring and promotion policies for faculty and administrators, and, perhaps most importantly, the chilling effect on free speech of the diversity, equity, and inclusion regime. So far as we can tell, no one at Harvard, or anywhere else in the modern academy, has dared to say the obvious: Claudine Gay is an affirmative-action Harvard president, whose record of academic publication renders her embarrassingly unqualified for the position. The emperor has no clothes, but no one at Harvard will say so. The Harvard community's silence about Gay echoes, and will strengthen, the silence that accompanies every affirmative-action beneficiary at Harvard, whether a student, a professor, or an administrator.
In 2023, the Supreme Court may rule concerning Students for Fair Admissions v. President and Fellows of Harvard College to prohibit race discrimination in university admissions. Harvard's appointment of Gay should be seen in part as a preemptive statement of defiant opposition to an adverse Supreme Court ruling. Americans therefore should judge Gay's appointment as part of the higher education establishment's broader arguments for the constitutional status quo. These arguments generally echo those of Harvard President Derek Bok and Princeton President's William G. Bowen's The Shape of the River: Long-Term Consequences of Considering Race in College and University Admissions:
There is certainly much work for colleges and universities to do in finding more effective ways to improve the academic performance of minority students. But, overall, we conclude that academically selective colleges and universities have been highly successful in using race-sensitive admissions policies to advance educational goals important to them and societal goals important to everyone.
Americans considering this argument should compare Larry Summer's CV and Claudine Gay's CV. Claudine Gay exemplifies the unquestioned and unquestionable double standards and mediocrity that affirmative action inflicts on American higher education—and, indeed, on the republic as a whole.
Affirmative action means that the most prestigious position in American higher education will be occupied by a "brilliant scholar" who has never written a book. Diversity, equity, and inclusion means that there is no academic in America who dares point out that the emperor has no clothes. Affirmative action and diversity, equity, and inclusion mean that American higher education has no standards and no academic freedom.
Look at Claudine Gay's CV. And listen to the sounds of silence from the ivory tower.
---
Image: Caroline Culler, Wikimedia Commons, Creative Commons Attribution-Share Alike 4.0 International license.