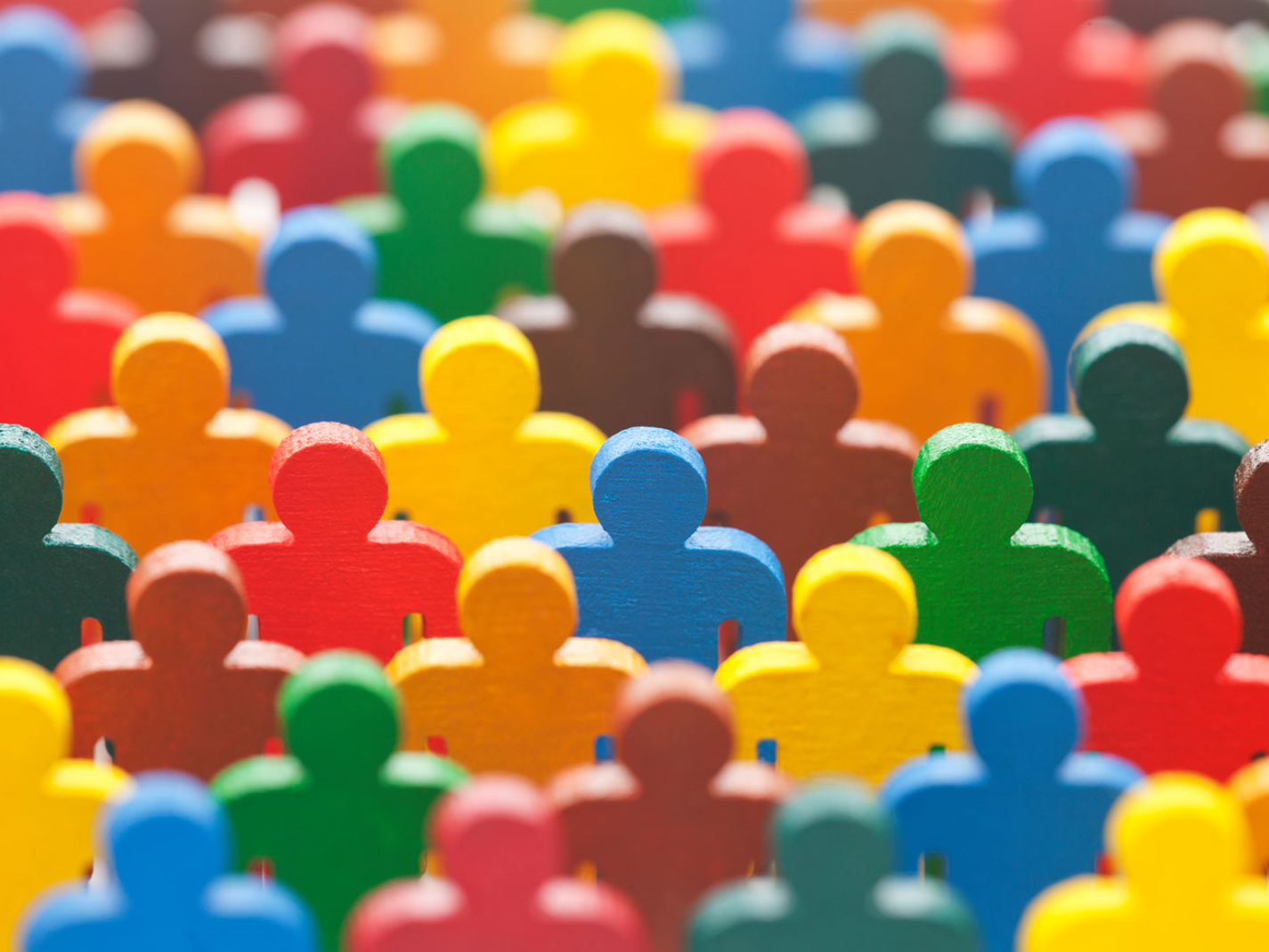 In a free society, there would be no strings attached to government funding for higher education because there would be no such funding in the first place. The reality, however, is that federal student loans will not be privatized anytime soon, and since almost every college in America uses them, such schools will continue to be subject to federal rules.
That means complying with Title VI of the Civil Rights Act of 1964, which bans discrimination on the basis of race, is required not just as a matter of law, but also for any college that wants to keep using federal student aid programs. The problem is that a lot of colleges don't comply, and they get away with it.
This is not just about affirmative action in admissions. We will find out soon from the Supreme Court whether that party's over. The subject here is race-specific programs run or supported by American colleges. And they are everywhere.
In terms of equal access to college programs, colorblindness is the rule. That's the opposite of what we see in these programs. Take a close look, for example, at Indiana University (IU) from the perspective of a graduate student in a STEM field.
IU runs the I CAN PERSIST STEM Initiative for "graduate women of color" (implicating not just Title VI but also Title IX due to discrimination on the basis of sex). This is part of a nationwide I CAN PERSIST initiative limited to "women and girls of color." IU's Department of Chemistry lists the program on its diversity programs page. If you're, say, a white male, then none of the persistence program's resources are open to you.
But that's not all. A university also violates Title VI when it supports discriminatory student organizations. IU's Black Graduate Student Association (BGSA), like hundreds of similar organizations across academia, is dedicated to supporting "[b]lack graduate and professional students." It's clear that BGSA is just for black students: "we [are] dedicated to fostering community amongst ourselves," BGSA says (emphasis added). It goes without saying that the university supports no equivalent club for white graduate students.
Sticking with chemistry, there's also the National Organization for the Professional Advancement of Black Chemists and Chemical Engineers, which has an IU chapter. Many professional disciplines have a black-specific national organization with campus chapters everywhere.
[Related: "The Empress Wears No Clothes"]
IU's Department of Chemistry also notifies students of the university's Neal-Marshall Black Culture Center, which provides a long list of black student organizations across campus. For instance, the IU chapter of the National Association of Black Journalists aims to "establish a strong union among black students pursuing degrees in journalism" (even though, technically, non-black students are allowed to join). Such organizations are extremely common across higher education, and for identity groups of all nonwhite races and ethnicities.
Furthermore, if you're looking for the right combination of race/ethnicity and sex for your next chemistry event, the Department of Chemistry is happy to direct you to Diversify Chemistry. Here, chemists worldwide self-identify by ethnicity, sex, and sexuality (e.g., "A" is for "Asian"; "NB" is for "non-binary"). You can find a White Earth Nation descendant from the Pembina Band of Ojibwe (but if you need that chemist also to be female to achieve sex parity on your panel, sorry, you're out of luck).
Indiana University also links to a helpful diversity glossary at IU Southeast. Here's what it says about "colorblind," quoting the Race Reporting Guide from The Center for Racial Justice Innovation:
A term used to describe a disregard of racial characteristics or lack of influence by racial prejudice. The concept of colorblindness is often promoted by those who dismiss the importance of race in order to proclaim the end of racism. It presents challenges when discussing diversity, which requires being racially aware, and equity that is focused on fairness for people of all races.
That is, choosing not to be influenced by racial prejudice "presents challenges" for those who define "equity" as, apparently, indulging racial prejudice. That makes sense in light of Indiana University's preferences. Far from adhering to Title VI nondiscrimination, IU explicitly engages in racial prejudice in the name of equity, not just in the Department of Chemistry or among graduate students but all over the university.
Finally, a university violates Title VI when it offers fellowships or scholarships that discriminate on the basis of race, including third-party scholarships. At IU's University Graduate School, the President's Diversity Fellowship, the Graduate Scholars Fellowship, and the President's Diversity Dissertation Fellowship are limited to "DOMESTIC African Americans, American Indians, Alaska Natives, Asian Americans, Hispanic Americans, or Pacific Islanders/Native Hawaiians" (all-caps in original). No white students qualify, unless they also happen to be disabled, 'gender minorities,' or first-generation college students. It is very common for colleges and universities to have such discriminatory scholarships.
[Related: "Enforcing the Coming Affirmative Action Bans: A Modest Proposal"]
Meanwhile, IU unlawfully advertises the Gates Scholarship, which is restricted to students who are "African-American, American Indian/Alaska Native, Asian & Pacific Islander American, and/or Hispanic American," as well as various United Negro College Fund Scholarships that are limited, for example, to "Black/African American" students. Again, even notifying students that discriminatory third-party scholarships are available is a civil rights violation, according to the U.S. Department of Education's Office for Civil Rights.
Indiana University is, in my experience, only a little worse than the average U.S. university when it comes to unlawful discrimination on the basis of race. Many universities advertise discriminatory scholarships, support discriminatory student clubs, and run discriminatory student programs—on the basis of sex, race, and other protected classes.
What makes IU stand out is explicitly defining "underrepresented," whereas most other colleges just wink and know it when they see it; denouncing colorblindness in the name of equity; and insisting that "African Americans" must be "DOMESTIC." On the whole, though, IU is just another discriminatory university.
Since IU has so many violations, I plan to file a federal civil rights complaint. The U.S. Department of Education's Office for Civil Rights permits anyone who knows of a violation to file a complaint, regardless of whether the complainant is a victim.
If you notice violations at a university you are watching, let me know, or ask me to show you how to file a complaint. Colorblindness is the right way to go, and far too many universities discriminate instead.
---
Image: Adobe Stock