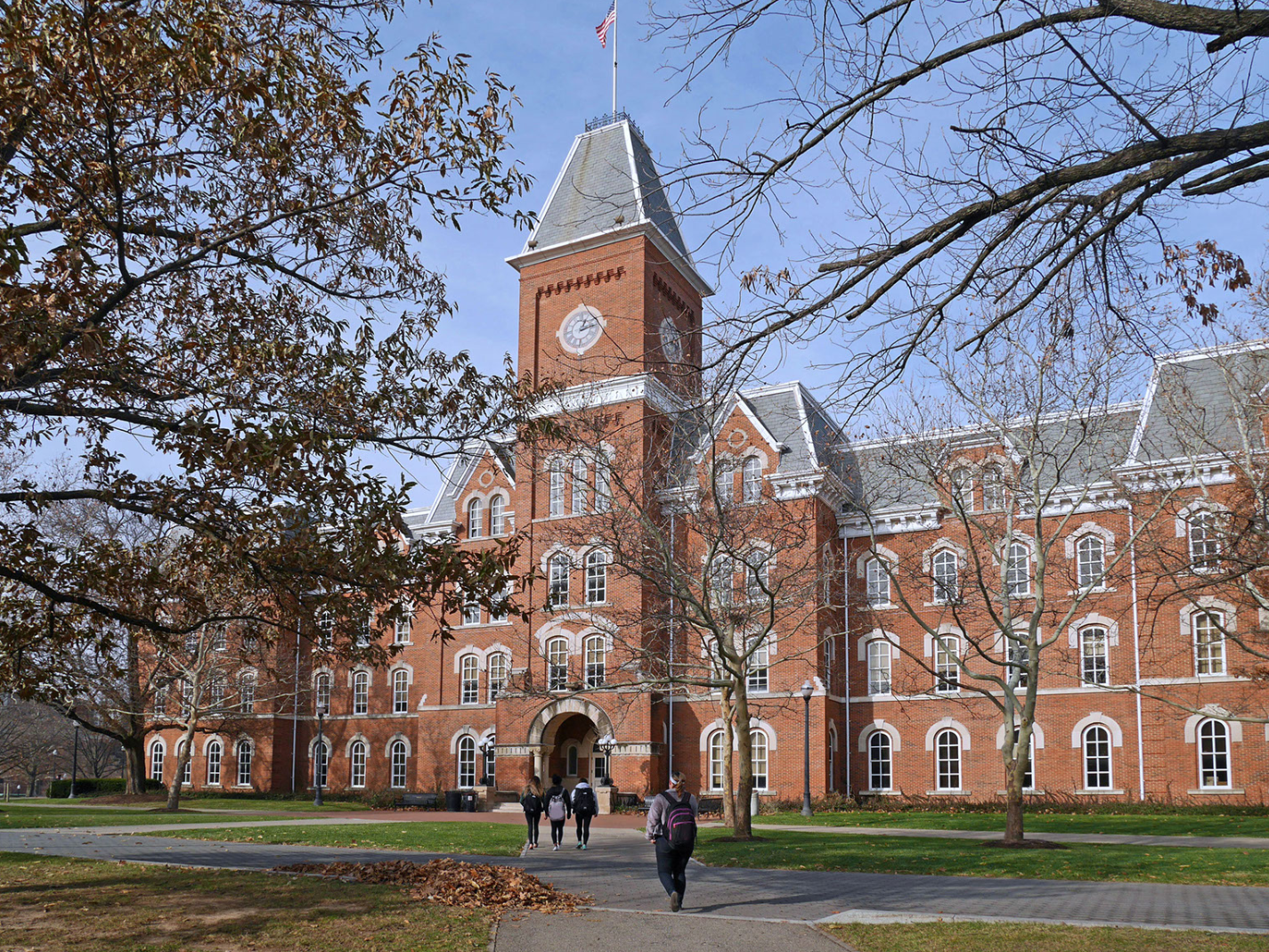 The Ohio State University is currently seeking a professor of "Philosophy of Race," an area of expertise that includes "the epistemological significance of race or racism" and "race in the philosophy of science." Its Department of Physics seeks a professor whose main focus is "issues relevant to educational equity." And its Department of Anthropology recently sought an archaeologist whose work emphasizes "decolonization, feminist theory, queer theory, critical race theory, and/or Indigenous ontologies."
These roles reflect a trend across the country, whereby faculty job listings increasingly demand a specialization in such topics as social justice, critical race theory, and intersectionality. Remarkably, Ohio State might be the worst offender in the nation—surpassing even such progressive bastions as the University of California, Berkeley. To add to the university's 132 diversity, equity, and inclusion (DEI) officers, a striking number of the new faculty job listings at Ohio State read like calls to progressive activism.
Ohio State's DEI-themed faculty hiring boom started with its now-outgoing president, Kristina M. Johnson, who promised in her first "State of the University" speech to hire scores of new faculty with a focus on race and equity, setting the goal of "100 underrepresented and BIPOC hires in all fields of scholarship." Out of this goal came the Race, Inclusion and Social Equity (RAISE) initiative, a series of cluster hires that promises to transform Ohio State for years to come. Already, through the RAISE initiative, Ohio State has created 48 faculty jobs that will focus on such themes as "Climate, Race, and Place" and "Racial Equity by Design."
[Related: "Belling the DIE Cat"]
The RAISE initiative extends to fields that have little connection with DEI. The university is currently seeking three STEM professors—in chemistry, mathematics, and physics—who will "study issues relevant to educational equity." One cluster hire on the social determinants of health includes roles in medicine, nursing, and engineering. Successful candidates for these jobs must show "a demonstrated commitment to diversity and inclusive excellence" and submit "a brief DEI narrative describing commitment to improving inclusive excellence" and demonstrating how their research focuses on "improving health equity."
Many of Ohio State's humanities jobs, meanwhile, now focus exclusively on race. The history department currently lists just two positions: "Contemporary African American History" and "African American History to 1820." The Department of Comparative Studies lists three: "Indigenous Knowledge," "Race, Science, and Technology," and "Race and Health Equity." The Department of French and Italian is hiring only one professor, an "Assistant Professor of French and Francophone Studies with a specialization in Black France."
The university's indigenous studies cluster hire—which is independent of the RAISE initiative—includes a role in "Indigenous Feminisms," calling for a professor who will study "gendered and sexualized disparities alongside the dispossessions of settler colonialism" and "the potentials of women- and two-spirit or queer-led innovations in preserving embattled minority and colonized food/health/body/eco cultures." Another role in the cluster is more novel, "Indigenous Siberian Studies," a scholar in the Department of Slavic and East European Languages and Cultures who will "explore questions about indigenous people's knowledges and cultural practices" related to "race, ethnicity, gender and sexuality, im/mobility, health, food, and environment, in imperial/post-imperial, communist/post-communist, or comparative contexts."
[Related: "Not Just Semantics: Stanford's 'Harmful Words' Problem Is Serious"]
President Johnson's tenure will be short-lived—in November she announced that she'll be stepping down this May, after just two years of service—but her policies will still have long-term effects. In just a short time, she has initiated the hiring of dozens of faculty who will function as adjunct DEI officers, which will inevitably shape the university's research agenda and teaching for years to come.
But Ohio State's DEI programming is not limited to DEI faculty-packing. In April of last year, the university's "Task Force on Racism and Racial Inequities" released a report with dozens of recommended DEI policies. The report calls for all colleges to create yearly "cultural transformation plans," for "undergraduate and graduate programs to include DEI topics and approaches in foundational or prerequisite courses for the discipline," and for instructors to include "questions regarding DEI in Student Evaluations of Instruction." Some colleges have already started the overhaul. Through its Racial Equity and Inclusion Action Plan, the College of Engineering has eliminated the SAT and ACT math requirements for admissions and added an "equity and inclusion" assessment to its faculty annual reviews.
Of course, Ohio State is not at fault for setting priorities in hiring and curriculum. University policy should be guided by a substantive vision of higher education. Unfortunately, Ohio State has set misguided priorities, favoring political activism above the true purpose of higher education: the pursuit of truth. Let's hope there's course correction.
---
Image: Adobe Stock