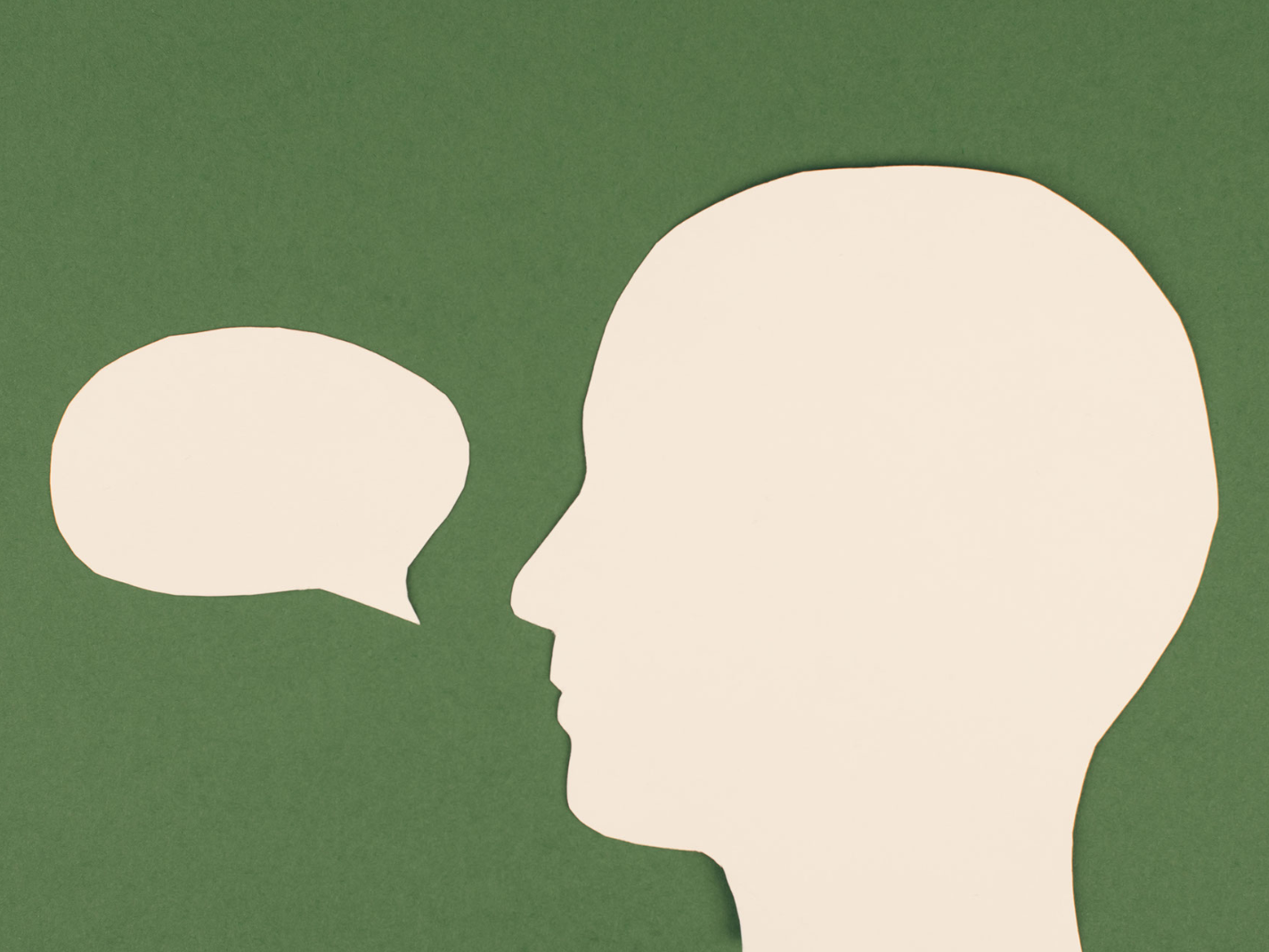 One of my teaching tricks is to ask my students, "Can we have the word up without the word down?" If we have only one of these words, we find ourselves lost in that memorable koan—the sound of one hand clapping. Some words and ideas require complements. Others, such as hot and cold, also include a continuum with middling stages like warm. Such reflections are where I like to begin a class.
But what about academic freedom? Does academic freedom have any meaning without academic responsibility? Or is it a continuum that admits of a democratic valence?
Academic Freedom
Over the past several years, we have become sensitive to how academic administrations are changing, affecting academic freedom, the hiring process, and tenure. A new industry has been taking control of administrative thinking: diversity, equity, and inclusion (DEI), along with its correlative concepts of intersectionality, marginalized groups, race-consciousness, and so forth.
The DEI industry, as it has evolved within academia, is not simply an alternative perspective, one that allows faculty, students, and staff to opt in or opt out. In many ways it has become institutionalized and mandatory. Moreover, it has led to knee-jerk responses that champion DEI virtue-signaling. Hamline University's termination of an adjunct professor for showing a common image of Muhammad exemplifies administrative thoughtlessness. It took widespread media shaming to trigger a reversal of this administrative misfeasance.
Several states, notably Florida and Arkansas, are taking countermeasures to stop the DEI industry within academia. Model legislation has also been proposed to undo the DEI bureaucracy within the (public) academy. The Manhattan Institute, for example, has published a policy document designed
to ensure that public universities succeed in their mission to promote the search for truth and knowledge while maintaining academic freedom and integrity, without being transformed into factories of ideological conformity. To this end, the DEI bureaucracies within public universities must be dismantled.
In addition to abolishing the DEI bureaucracy, the model legislation approach calls for public universities to "forbid mandatory diversity training for students, faculty and staff . . . ; curtail the use of diversity statements as a means of political coercion . . . ; end racial and other identity-based preferences."
Even the Foundation for Individual Rights and Expression (FIRE) opposes the ideological approach to DEI that results in a mandatory adherence to professed administrative and curricular litmus tests:
But a university should not selectively recognize only activities that align with particular ideological perspectives or conclusions: For instance, it would not be proper for a university to recognize rigorous research that shows benefits of affirmative action, while refusing to give credit for equally well-founded research suggesting that affirmative action causes more harm than good, or vice-versa. If universities are going to invoke DEI in evaluations, they should construe it broadly to cover a very wide range of activities rather than a subset of activities that fit within predetermined ideological boundaries. Universities would do well to expressly include diversity of thought and perspective within their definition of "diversity" and define "inclusion" to extend to tolerance of ideological diversity and support for intellectual openness and the free exchange of ideas.
The struggle over how academia should operate is part of a larger cultural conversation taking place in the United States. Can and should America be socially engineered into a perfect, or near-perfect, nation? Even if that is possible, which is the better strategy? Equity or equality? An insistence on equal outcomes, or allowing for individual achievement to define a kaleidoscope of outcomes? Equity focuses on disparities; equality focuses on opportunity, merit, and individual freedom. The former appeals to fairness, the latter to law and constitutional principles.
FIRE's neutral approach, protecting all individuals within the equity/equality struggle, sees academic freedom threatened when regulations, practices, and ideological litmus tests become mandatory.
[Related: "Ending Woke Culture Wars: Different Worldviews Require Different Institutions"]
Academic Responsibility
Once academic freedom is secure, then what? Is education chaos? Anything goes? Or is there a complementary notion of academic responsibility? Here, I mean something more than checking all the boxes for our respective disciplines. Do we have a responsibility to teach a skillset that presents competing frameworks of understanding? Let me speak to cultural anthropology since that is the field in which I teach.
Teaching About Combatting Racism
How does one really teach about combatting racism? Can we do something more than say, in effect, "Racism is bad"? As was my habit, I did not want to commit a micro-aggression—I prefer to commit a macro-aggression, to shake students up, and to leap outside our set formulae. So, how does one combat racism? We need something more than an intellectual feather.
Fortunately, I found the Discovery Channel's video titled "Understanding Race." One segment featured Daryl Davis, a black musician who found himself attending Ku Klux Klan rallies. He listened to Klan members at these rallies.
Eleven or twelve members of various Klan groups have quit their organizations as a result of getting to know me. Some have given me their robes, their hoods, their certificates of membership, their medallions – their whatever.
I am very proud to have those things.
Racism is a cancer. You must treat it when you find certain vestiges of it. Or otherwise, it will spread, which is why you still find it here in this country.
So, I chose to treat it in my own way and I've had some good results.
I have robes hanging in my closet. People who have changed, who have influenced others to change.
That's why I've done to improve race relations.
What have you done? How many robes do you have hanging in your closet?
At about this point, I would stop the video and ask students to get into small groups of two to four at my inner-city community college. I then asked them to answer Daryl Davis: "What have you done (to combat racism)?"
That is, really, an impossible question for most students and teachers. Daryl Davis had a great personality; he probably could not have succeeded before the 1970s. Still, isn't that the question we should be asking ourselves and each other? To confront our own inability to do the "work," however unpleasant? We may not have the answer, but arguably, we have the responsibility to explore that question.
[Related: "The Lessons of Hamline University"]
Fast forward to a few years ago at a private middle- to upper-class university. One of my students, a Chicana, suggested that this video might offend another student, a black female. She also said that a graduate student had been removed as a teaching assistant after some students complained about his showing a Daryl Davis TED Talk.
I was perplexed. Was I, a "white" instructor, being insensitive to BIPOC students? Or were the students oblivious to what combatting racism entailed? I am sure that we all cared. The university had been moving into a DEI mindset. Something more was at play than what Daryl Davis demonstrated—about listening, engaging with the Other, and respecting another viewpoint (albeit one that he saw as noxious).
The Democratic Valence
There is a different controversy at play within the protective shell of academic freedom. This is not about the responsibility to teach effectively. That is a methodological concern. Instead, this is about competing ideological views. FIRE's concern, here, is limited to one of avoiding mandatory regimes and litmus tests.
Michael Bérubé is worried about white supremacist faculty weaponizing right-wing ideas. Based on his book, co-authored by Jennifer Ruth, he states that such faculty ought not to be given the protection of academic freedom:
We think it should not, but it is very complicated, because it brings up all kinds of questions about whether academic freedom should extend to research and teaching that has no legitimate intellectual basis whatsoever, and what kind of research and teaching that might be — and also, oh yes, we need to explain what we mean by the term 'white supremacist.'
Jonathan Marks' response to this proposition notes that such faculty would be marginal in number. Moreover, while "zombie ideas" may persist, the university exists as a laboratory to scrutinize ideas and methods—this concept was articulated over one hundred years ago by the American Association of University Professors. Marks opposes the added concern of whether such ideas will undermine democracy, referred to in this context as a "democratic valence."
Strangely, I am open to Bérubé's call for a democratic valence in academia, but not the one  Bérubé might anticipate. Instead, the actual challenge to the university as an experimental laboratory of ideas is not from white supremacy; it is from the DEI industry as expressed in the contours of race-consciousness, intersectionality, marginalized groups, and the narrow understanding of the oppressed and oppressors—all of which pervade administrative and curricular practices.
In one respect, the use of a democratic valence is unnecessary (whether aimed at the Right or the Left) since one need only adhere to FIRE's neutrality doctrine and consider the academic strictures of mandatory practices and litmus tests.
However, more problematic is the DEI workaround, which relies on what might be called a pernicious insistence instead of an enforceable, mandatory policy. This is the arena of the soft bigotry of low expectations. The arena where merit and achievement are forced to attend to the feelings of those who have not excelled; where math is reconceptualized as a "white, cisheteropatriarchal space"; and where commonsensical language becomes a micro-aggression. This arena can adapt the use of diversity statements, in which the pool of academic applicants is narrowed without the statements being mandatory; this approach can achieve the same result based on the probabilities that those with DEI mindsets will more likely survive the first cut over those who simply have merit on their resumes. This is the arena in which FIRE and other like-minded guardians of academic freedom are less equipped to protect against the DEI industry.
To be sure, both strategies of the DEI industry—mandates and pernicious insistence—turn education into indoctrination. It is unclear whether the organizations dedicated to defending academic freedom would defend it unless the offending policies were mandatory. For that reason, we need creative opposition, such as the aforementioned model legislation or the state action noted in Florida and Arkansas. And if those approaches fail in challenging the DEI industry, there will be two remaining alternatives: establish new colleges and universities or seek an education unencumbered with DEI indoctrination in other countries.
---
Image: Adobe Stock