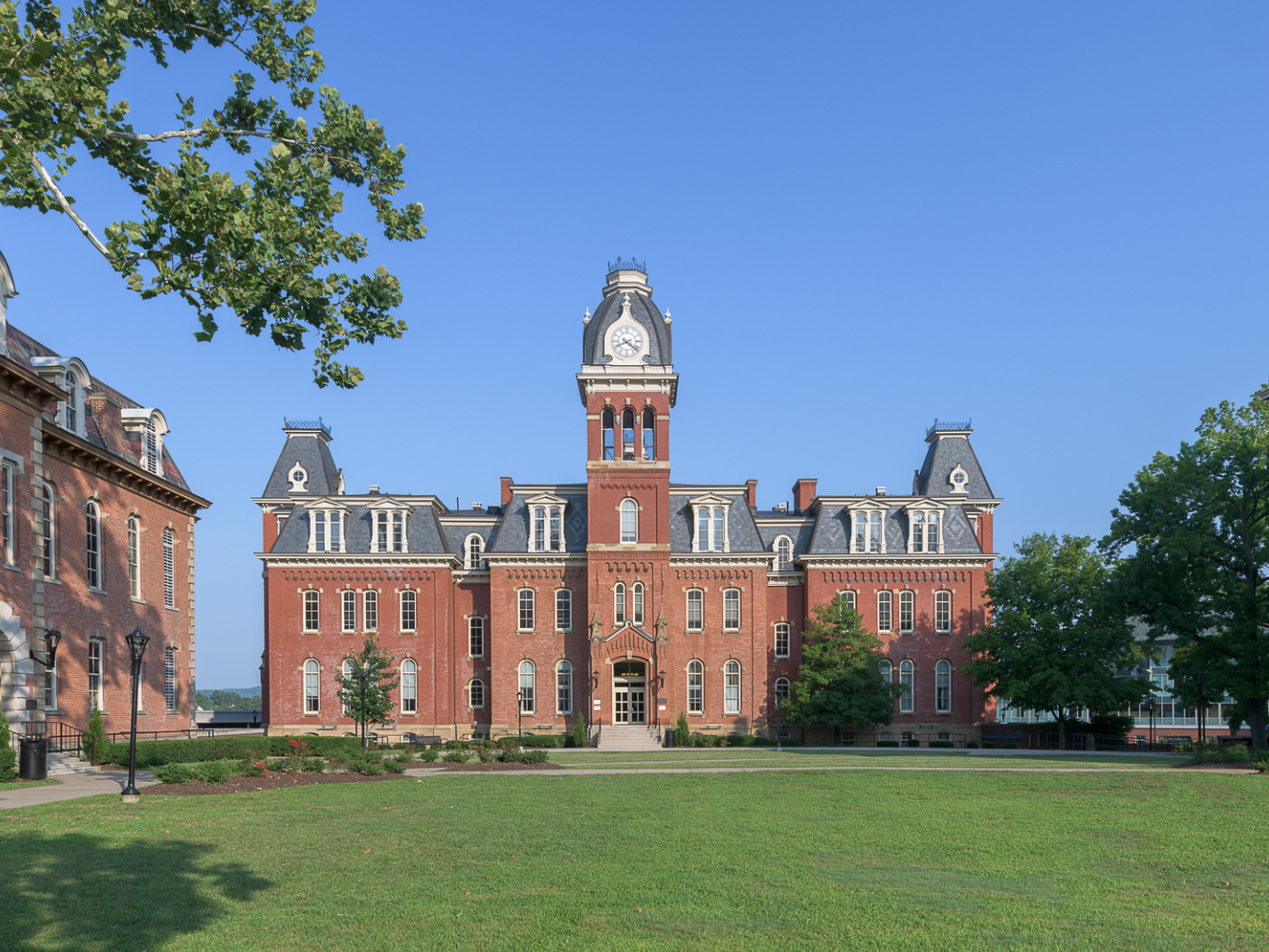 In my judgment, E. Gordon Gee is the dean of American university presidents. If you had visited West Virginia University (WVU) 40 years ago, Gee would have been president. The same is true if you visited today. But in the four-decade interval, Gordon also headed two other flagship state universities: the University of Colorado and Ohio State (twice!), not to mention two prestigious private institutions, Brown and Vanderbilt. I once jokingly asked Gee (full disclosure: he is a friend) whether Plato was an able administrator of his academy, assuming that Gordon had worked there.
President Gee is a visionary expansionist, the quintessential hustling university president who ably expands resources to extend the institution's mission. He has cajoled state legislatures and governors for appropriations, grown endowments, and raided other schools for able leadership. I have accused Gee of spending the most money on liquor of any Mormon as he pursues friendships and connections indispensable to expansionist governance.
His wit and charisma are legendary as well. At Vanderbilt, he put athletic operations under the provost, saying "If I tried doing that at Ohio State, I would have ended up pumping gas." Ohio State, where he served the longest, went from a middling midwestern school to a highly regarded, moderately prosperous, nationally recognized institution during his two tenures.
So, it is big news when President Gee starts sending a different, more sobering message: it is time to downsize, to adjust to new realities of American (and, in his case, West Virginian) collegiate life. Describing not only WVU but also much of American academia, Gee notes that colleges and universities have become overextended, too big and costly for a mission that is shrinking more than it is growing. Most American schools will have fewer students in five years. American population growth, which has persisted for over four centuries, may be ending.  Institutions' hubris, high costs, mediocre outcomes, and ideological fixations inconsistent with American values have lowered public support.
[More from Richard Vedder: "Radical, State-Directed Higher Education Reform … In Ohio?"]
Gee told Inside Higher Ed that "we are evaluating everything—from our operations to our academic programs to our services." While that is painful, I think it is precisely right. To be sure, the top academic cheerleaders don't like hearing it. They often feel that higher ed has a near-divine right to whatever resources it needs to maintain the status quo—never mind the fact that economic growth is faltering, national indebtedness is dangerously high, fertility is plummeting, etc. Gee, as shrewd of a political observer as I have seen among university administrators, sees all of this and thinks that we need to adapt to it.
To be sure, West Virginia is different than, say, Florida or Arizona. It is a poor state and has been in relative economic decline for decades. The trajectory is far different for Arizona State's Michael Crow (another distinctively competent university president) or for the University of Florida's Ben Sasse (another impressive person, in my judgment) than for Gee. But Gee (and others) should start seeking advice from a successful mutual friend, Purdue's recently retired president Mitch Daniels, who both expanded the university and fervently attacked rising costs and endemic collegiate inefficiencies.
Where can major savings be found in university budgets? Again, institutions vary dramatically, but here are four areas: First, many colleges and universities are administratively bloated. Some big schools now have 100 or more diversity, equity, and inclusion personnel, compared to essentially zero when I began teaching nearly three score years ago. Administrators, who do no teaching or research, usually outnumber the faculty. Layers of bureaucracy can be removed without impairing core academic functions.
Second, faculty do lots of wasteful things—or they work relatively few hours per year, typically on nine-month contracts. Tenure has some virtues, but it imposes costs that may be excessive in an era of falling enrollments. Teaching loads, until very recently, were trending downward, but much of professors' newfound time for alleged research results in articles for the Journal of Last Resort that nearly no one reads.
[More from Richard Vedder: "From Tenured Professor to Lumpenproletariat: The State of Higher Ed Faculty in America"]
Third, many schools pay for things that have almost nothing to do with higher learning. Most large universities spend big money on intercollegiate athletics, for example. Those costs can be contained, such as by reducing bloated salaries for coaching staffs and athletic administrators. I think college sports do have a place in the American academic pantheon, but a less costly one. Football coaches should be able to eke out living on a high-six-digit salary rather than seven-digit one.
Fourth, there are monumental inefficiencies in capital expenditures and a waste of human resources. Many buildings are only used for about eight months per year. My building, for example, rarely has more than 20 percent of the offices utilized. Three-year bachelor's degrees are feasible—they can offer as much instruction as four-year degrees do now, with students learning more than they do now, particularly if schools return to high standards (e.g., by cracking down on grade inflation).
Again, the path to efficiency and reform will vary from school to school. Savings can add up, for example, by reducing travel funding for conferences which could be offered online or eliminated, or by contracting out some non-instructional expenses to private entrepreneurs. Some universities operate their own bus systems, for instance. Is that efficient? In my opinion, universities waste too much money hiring consultants, such as those who assist in hiring. Universities used to conduct their own presidential searches, with results at least as good as we are getting today, as college president tenures continue to shorten.
In less than nine months, E. Gordon Gee will join the ranks (headed by Joe Biden) of octogenarian presidents. Like fine red wine, he improves with age.
---
Image: Adobe Stock