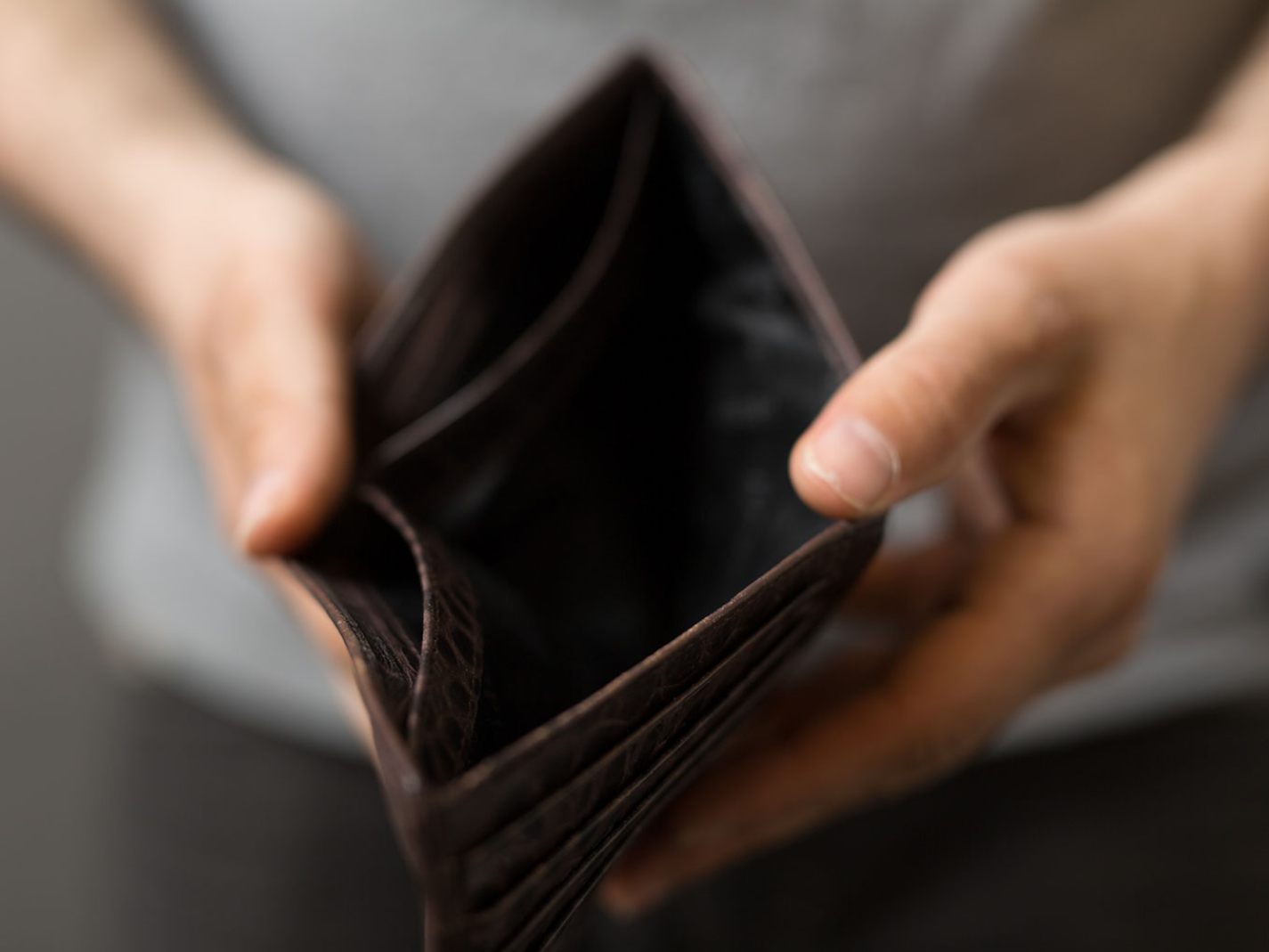 We may critique modern American higher education for many reasons. But there is one fact that embarrasses academic administrators more than any other: as colleges and universities have embraced a monomaniacal fixation on social and economic justice, they have cultivated an ever-increasing reliance on the exploited labor of "adjunct faculty," who teach courses for a tiny fraction of what it would cost to pay tenure-track or tenured professors to teach them. Almost ten years ago, some estimates suggested that adjunct faculty (sometimes called "contingent faculty") made up nearly three-quarters of all U.S. college and university instructors. All signs point to an ongoing inflation of that number.
Adjuncts are hired on a per-course basis, and they receive none of the perks of full-time faculty. Some adjuncts teach as many as six or seven courses per semester, crisscrossing American cities as they, in many cases, teach at multiple institutions at once. The going rate for an adjunct to teach a course is usually less than four thousand dollars. Thus, in order to generate an income of $40,000 (before taxes), an adjunct would need to cobble together a schedule of at least 10 courses per year—many more than most tenure-track faculty teach in a year.
While academic administrations maintain a studied silence regarding this trend, many professors have voiced support for this newly discovered aggrieved class. Indeed, it has become fashionable to talk about adjuncts as a unique caste of academic victims. Their status as victims, however, is vastly exaggerated. It is true that many adjunct teachers work hard. It is also true that they are underpaid. However, although they are perhaps victimized, we shouldn't consider them victims. Above all, this is because their victimization is consensual. Some explanation is in order.
"Adjunct teaching" is an appropriate term for the labor in question here. The word adjunct means "adjoining" or "supplementary." Thus, "adjunct teaching" is teaching that someone does "on the side." This means that those who lament that adjunct faculty can't "make a decent living" by teaching are missing a crucial point: adjuncting was never intended to serve as the basis of one's livelihood. Properly understood, adjunct teaching is something that supplements your primary income. Today's chronic adjuncts are trying to make a full-time job out of a position that was never meant to be one.
[Related: "From Tenured Professor to Lumpenproletariat: The State of Higher Ed Faculty in America"]
Historically speaking, adjuncts were older professors who no longer wanted to keep a full schedule, and thus retired, with the intention of keeping busy by teaching a course here and there. Another class of adjuncts comprised those who had some unique knowledge or expertise gained through work outside the university: these people were brought in to teach on a per-course basis so that students might benefit from the wisdom of their professional experience. These two groups do not reflect the typical American adjunct professor in 2023.
Today's adjuncts are mostly people who hold advanced/terminal degrees in an academic field. Many of them are younger—typically under 40. They were unable to secure a coveted tenure-track position after completing their doctoral studies. Sadly, this is an all-too-common experience for PhD holders—especially those in humanities fields like English, history, philosophy, foreign languages, cultural studies, and others that have seen reduced numbers of declared majors in recent decades. The fact that this experience is so common shows that if adjuncts are victims, they are largely willing ones. Many professors warn students who are considering graduate school about the realities of the academic job market—and they should. But even if one's undergraduate professors kept quiet on the matter, anyone who does their due diligence before applying to a doctoral program should know that very few graduates successfully find tenure-track jobs.
The truth is that most PhD holders were aware of the scarcity of desirable positions. But like so many ambitious graduate students who hold themselves in high regard, most assume they will beat the odds. Obviously, that means that most of them won't. But to give up on a career for which you spent upwards of a decade training creates a form of psychic turmoil that proves too much for many. Plus, after spending years as a graduate student, acclimating your habits and behaviors to the delightful pace of academic life and the perks that it affords … well, it is doubly hard to settle for a job outside academia. Especially when most of those jobs require you to be there from 9 to 5, five days a week, 50 weeks a year (and don't call you "professor"). Thus, many advanced-degree holders would rather be underpaid as an adjunct teaching six classes each semester than take a non-academic job in some other industry that might pay $70,000 per annum. In short, many of those who adjunct full-time have made a rational decision to be exploited.
Ironically, as the number of highly credentialed people who are willing to serve as adjuncts goes up, colleges and universities make the obvious financial decision to expand their reliance on adjunct labor by killing tenure-track faculty lines. This ensures that with each generation of newly minted PhDs who attempt to make a living via adjunct teaching, the number of desirable jobs in academia is reduced, meaning that today's graduate students will face an even more competitive job market when they complete their degrees.
[Related: "The Rise of the Pseudo Faculty"]
This self-perpetuating cycle shows just how craven these institutions are. After all, if so many of their graduates cannot find desirable jobs in their area of expertise, why don't the doctoral programs begin accepting fewer students?
There are many reasons, but they all have to do with money. Enrollment numbers are a critical concern for the financial well-being of any college or university today, especially in an era of reduced state funding. Rejecting any qualified applicant (or underqualified ones with potential) is leaving money on the table. Further, in many states, public colleges and universities get greater reimbursements from the government for enrolling students in graduate-level courses: Texas is one such state. On top of all that, tenured and tenure-track faculty at many large public institutions resist teaching entry-level courses in their discipline. For administrators to demand that they do teach freshmen courses would inhibit the school's ability to attract top candidates for faculty positions.
This means that the English department, for example, needs to find teachers for the many sections of English 101 and 102 that thousands of students take each semester at a large institution. Who do they hire for these courses? Graduate students—whom they often pay at a rate comparable to adjunct faculty. So, the truth is that the number of graduate students accepted is often primarily determined by considerations of how many teachers will be required for lower-level courses in a given year. Think about that: whether those graduate students will eventually be able to find a lucrative position teaching in the field is irrelevant for admission decisions. Essentially, doctoral programs are accepting students with the foreknowledge that they will likely end up as adjunct faculty (or end up leaving academia altogether). If job-placement numbers for their graduates get low enough to threaten the program's reputation, many institutions will take their best grads who didn't secure jobs and offer them official (non-tenure-track) positions as lecturers or research assistants to pad the placement numbers.
Our colleges and universities glorify themselves as "agents of change" who are moving our society in the direction of "social justice"—but their simultaneous reliance on adjuncts makes this laughable. Of course, adjunct teachers are underpaid. They are exploited. In that sense, they are "victims"—but many of them are willing ones, which is an important distinction. As American college enrollment continues to decline, schools will look to cut costs. This virtually guarantees that their reliance on cheaper adjunct labor will grow. It seems that the only way to stop the cycle is for those qualified to serve as adjunct teachers to refuse to do so. If schools found that they cannot find adjuncts to staff courses, it would incentivize them to create more full-time positions (even if those are only "lecturer" spots, which are more stable and well-paid, despite not being tenure-track). If that's too much to ask, it might be enough for many full-time adjuncts to start treating these jobs as supplemental work to be done "on the side"—as the name implies and as academic history supports.
---
Image: Adobe Stock