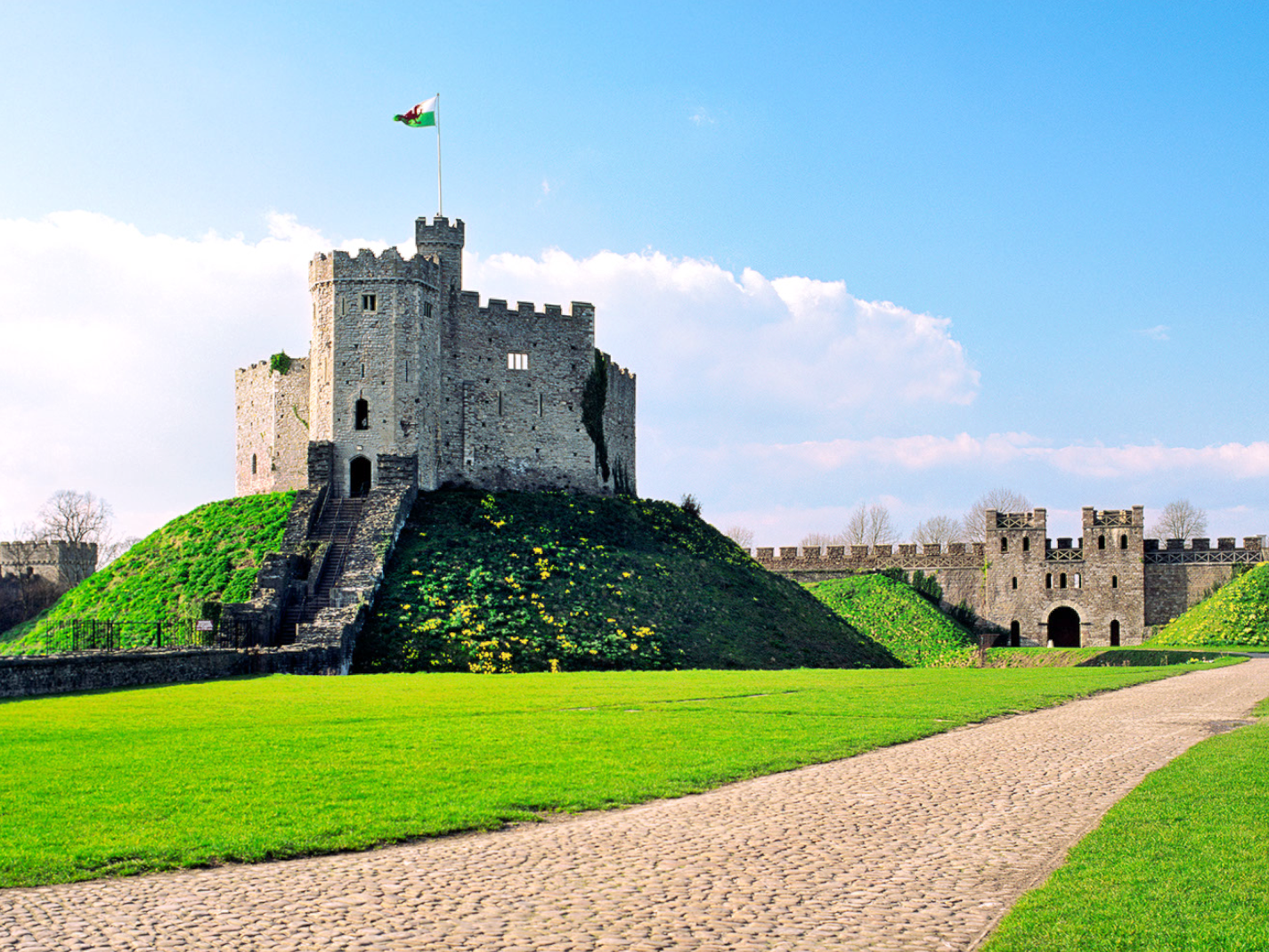 Strategic Ambiguity, the Motte-and-Bailey Fallacy, and the Allure of Simplistic Morality
Who doesn't support being more tolerant and culturally sensitive? What kind of a monster thinks that Black Lives Don't matter? Just be kind. Our academic morass starts with some banal platitude, with which almost everyone agrees, but ends with a far more controversial claim, like 'rationality and hard work are forms of white supremacy' or 'sex is a social construct.'
Shifting between an attractive, easily defensible claim and a much more controversial one is known to logicians as a 'motte-and-bailey fallacy.' The idea comes from a medieval system of defense in which a nearly impregnable stone tower, the motte, is surrounded by land that is enclosed by a far less defensible obstacle, like a ditch. Although the motte is easy to defend, it is also dark and dreary, and is generally an unpleasant place to live. The lightly defensible bailey, meanwhile, is much more attractive. The tactic therefore is to only defend the bailey when pressed lightly, and to retreat to the motte when the attack becomes more serious or sustained. Eventually, when the attackers give up, the defenders will once again reoccupy the desired territory. At its core, the fallacy is a form of equivocation that undermines productive engagement with complex issues.
In the context of diversity, equity, and inclusion (DEI) policies, the motte-and-bailey is a rhetorical gambit in which the speaker initially advances a reasonable and uncontroversial position. For example, a university might institute a policy that helps ensure that hiring practices are fair and inclusive of people from different backgrounds. This is the motte, which, being rooted in basic principles like fairness and equal opportunity, is difficult to dispute. Who would argue against the importance of inclusion, respect for individual experiences and identities, eliminating hatred, or promoting tolerance? This, however, is often used as a Trojan horse for introducing the bailey—the more controversial claim—such as the need for quotas or preferences based on markers of identity like gender or race. It can lead to the proposition that any disagreement with the tenets of DEI constitutes violence against women, or that any challenge to these policies is inherently racist. Indeed, the assertion that such challenges are a form of oppression that serves to reinforce 'systemic injustice' becomes integral to the pro-DEI argument. When we finally get to arguments about dismantling white patriarchy (e.g., 'we must reject all Western knowledge,' as one of my son's debate teachers at Berkeley put it), we are dancing on the bailey.
[Related: "Psych! You Don't Have the Job."]
A recent Boston Globe editorial titled "DEI Denial is the modern day lynching" by Ya'Ke Smith engages in this kind of sophistry. Smith initially argues that DEI proponents simply want to teach the truth about American history, writing that opponents of DEI, such as Governor DeSantis and the Stop W.O.K.E Act, are "a distraction … that keeps many Americans from understanding the truth of history." Fair enough. But in the same article, Smith slips in the claim that any disagreement with DEI policies is an act of violence, writing that "modern day attacks on Diversity, Equity and Inclusion policies in higher education institutions are the equivalent of the tightened rope, and just as suffocating." By tacking between the reasonable and radical claims, Smith can argue that disputing DEI practices is modern-day lynching without ever having to defend it. If he is skilled enough, he can even exploit his own vagueness by accusing the challenger of being unreasonable or misrepresenting his position.
Indeed, obfuscation is often the point. This can be introduced by using words that are so ambiguous or abstract that they fail to describe anything we can even recognize. By replacing words like 'torture' with 'enhanced interrogation techniques,' by calling someone in prison "a person experiencing the criminal-justice system," or by changing 'sex changes for children' to 'gender-affirming care for minors,' proponents of these tactics often obsess over semantics. Such abstractions might even be embedded in a vaguely worded slogan, such as 'Protect Trans Kids.' Does that mean allowing eight-year-old boys who self-identify as female to have surgery and start taking puberty blockers, or does it mean making sure they are protected from these often irreversible decisions until they are older? As usual, the devil is in the details. Orwell wrote that "The worst thing one can do with words is to surrender to them," and none of this verbal gymnastics makes torture, prison, or surgical mutilation less brutal. Reality has not changed, but language has been altered to distort our grasp of it. Like neatly trimmed lawns, changing these words is our attempt to control the unruliness of nature and alter what makes us uncomfortable about reality. We wish it weren't true, so we can just say it isn't.
Indeed, many view reality itself as nothing more than a language game. Again, it starts with the motte—the reasonable, although still scientifically controversial, claim that language affects our beliefs and how we think (see the Sapir–Whorf hypothesis). Soon, however, this becomes the idea that everything is socially constructed, including truth. As Foucault succinctly put it, 'Truth is just power.' If we can deconstruct the inherent power in language (e.g., saying that trans women are women makes it so) and do away with truth, we can really start to clean house. Now we are really grooving on the bailey.
At my own mandatory DEI training for teaching in North Carolina, we were shown an image of people of different heights trying to watch a baseball game over a fence that only the tallest could see above, with the caption "Equality" underneath it. Next to this image were the same individuals, now standing on footstools of different heights that allowed them to all see the game over the fence, with the caption "Equity" below it. That's not fair; everyone should be able to see the game! Such a simplistic presentation not only leads to multiple interpretations—it may also result in serious miscommunication. I might, for example, be in favor of intellectual diversity or economic diversity, while someone else may have an entirely different idea of what diversity looks like—perhaps a more aesthetic view of diversity, such as a Benetton ad. Soon, however, we had left the motte and were out on the Bailey, learning how our skin color and a range of other cross-sectional identities made many of us racists and made unbiased assessment impossible. The presenters explained to the new teachers how concepts like objectivity, worship of the written word, and an emphasis on the scientific method were attributes of "white culture." Dialogue suddenly became impossible.
[Related: "Medical Education Is Infected with DEI"]
When I pushed back against some of these ideas, the presenters just retreated to their opening position and asked me if I was against including marginalized groups. Disguising their true position at the outset also undermined their credibility and made an open and honest conversation about these issues virtually impossible. Later, after disputing some of the core principles of critical race theory that had been advanced moments earlier, I was told that I was being paranoid and that the theory was an esoteric academic subfield that did not affect public schools. This type of gaslighting creates a climate of fear, as people become afraid to express their opinions (80% of college students report self-censoring) lest they be seen as racists or bigots.
In the end, motte-and-bailey arguments are intellectually dishonest. They are a form of strategic ambiguity—a clever bait and switch—that undermines issues that are critical for the success of a pluralistic democracy. When everyone has a different understanding of what DEI means—some viewing it as ideologically neutral, such that anyone who supports a diverse and welcoming community should have no objections to it, and others seeing it as a highly ideological practice that presumes some dubious and contested understandings of what the three terms mean and how they should be pursued—an honest and open discussion becomes impossible. My next-door neighbor has a yard sign that says, "Hate has no home here." In a world where everything is political, it is unclear what this means. To some, it is a simple affirmation of the universal value of love, while, to others, it suggests, "If you like Trump, get the hell off my lawn," which is not exactly the best way to start a useful conversation.
Lately, however, the often counterproductive, multi-billion-dollar DEI industry that emerged in the wake of the murder of George Floyd is largely corporate virtue-signaling. These policies are fraught with self-congratulatory, and mostly symbolic, feel-good initiatives that do little to improve the conditions of those they purport to help and extend beyond the deliberately obscure language and anti-racist rhetoric of people like Robin DiAngelo, a white woman who is regularly paid in the five figures to lecture white professionals about their supposed fragility. It is, however, the ambiguity surrounding the end goal that helps to explain how this dubious ideology has so firmly taken root in the collective mindset of progressive America. Simply being honest about it would go a long way toward improving the discourse on these critical issues.
---
Image: Adobe Stock