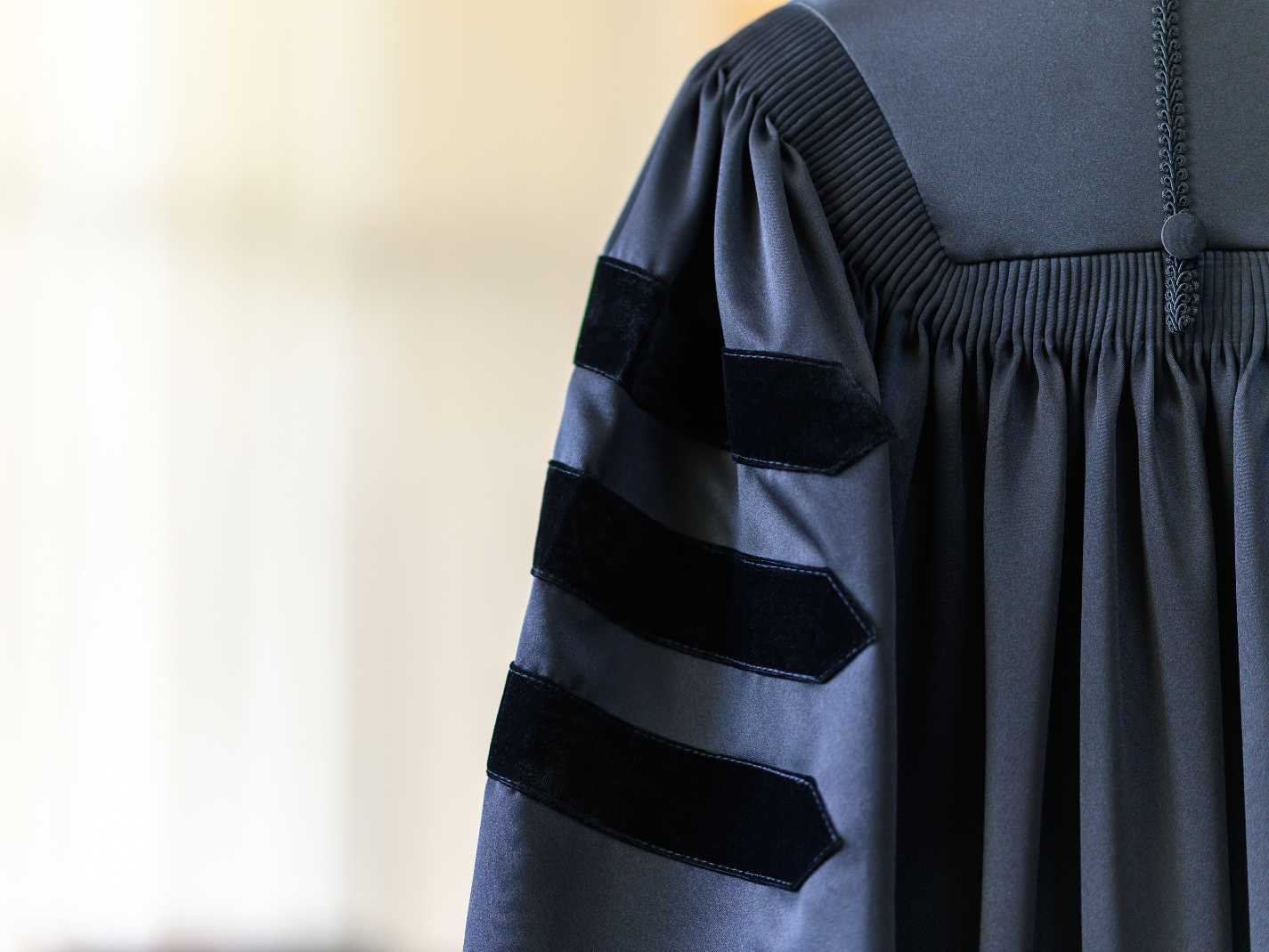 If you're considering graduate school in the humanities, I suggest a dose of wide-open thinking. You'll see shortly what I mean by that, but first, let's be sure you understand the conditions that await you.
I'll assume you've been told about the academic job shortage. It's severe, and it won't be getting better. Your chance of landing the position you'll have trained for—a tenure-track professorship—will be truly slim after spending nine years of your life (average completion time) earning the necessary credential. Unless you're one of the lucky few to win the prize, you'll be facing contingent work as a low-paid, part-time adjunct or a full-timer with no chance for tenure. That road is littered with unhappy lives.
The alternative is to find a different kind of career, and graduate departments are now feeling pressure to help their students prepare for one. The problem is that spending nearly a decade in the advanced study of philosophy or literature, only to then become a business manager, a civil service employee, an editor, etc., is a major disconnect. The alternative career path is likely to pay better than contingent teaching, but it carries the same emotional scar: the feeling that you have failed to fulfill your proper role as a professor.
[Related: "On Adjunct Faculty as Victims"]
Underlying all of the above outcomes is the basic assumption that the purpose of graduate study is to prepare for employment—graduate school is professional school. This assumption is key. Open your mind and think hard about it. If you accept it, advanced study in the humanities will likely lead to long-term unhappiness. If you reject the assumption—and I mean you honestly reject it, and aren't just kidding yourself—you are much more likely to be satisfied with your studies and your life afterward.
Ask yourself three questions:
1. Do I truly love—passionately love—the material in my discipline so much that I'd rather be immersed in it than do anything else?
2. Am I willing to earn the same amount as a McDonald's worker for the next few years?
3. When my studies are over, will I be able to say they were worth it—when my likely employment options are to be an underpaid, temporary teacher or to find a job that isn't related to my specialty?
If you can answer yes to all of these questions, then why not give graduate school a whirl? Treat it like a fling. Don't see it as job training. Think of a college athlete who knows that the quest to go pro will be temporary but wants to enjoy the experience before settling down into something stable. Or think of a young rock musician who knows that making it big is no more than a dream but is nonetheless determined to live the life for a while. What counts is the activity itself. Pursue learning for its own sake rather than for an extrinsic goal—enjoy your self-development.
To proceed on this basis will empower you. You will feel free to operate outside the expected parameters for graduate students. Since you're not focused on a future professorship, continuing all the way through the PhD credentialing process isn't necessary. However, I recommend completing the requirements for a master's degree to aid your future marketability, so that you appear goal-oriented and accomplished. Otherwise, stay as long as it feels good to be there; when your efforts become a drag, leave with no regrets. After that, who knows? Maybe you'll decide to study in a different field, such as business or science, that will connect you to reasonable job prospects, or maybe you'll simply look for employment directly. It could be that you will complete a doctorate just for personal fulfillment. But for now, focusing on those eventualities has been deferred. You're not boarding the train for a destination—you're there for the pleasure of the ride.
[Related: "The Rise of the Pseudo Faculty"]
Your sense of freedom extends to your course of study. You can tailor it to your personal interests, without concern about subjects that might help you get a job or that would please your professors. Make liberal use of independent study, if you can find sponsors, and form interdisciplinary connections by taking courses in other disciplines to the extent that you're allowed—push the envelope. Indulge your intellectual appetite. Give this factor maximum priority when choosing what program to attend. Don't get caught up in prestige. What's important is the flexibility to exercise your individuality. If your sights are set on studying a particular topic, look for a place with appropriate faculty expertise or an academic structure that allows you to give it a go on your own. If your agenda is open, a program with liberal requirements is still desirable since you are bound to discover specific interests as you go. It may be that a stand-alone master's degree is the best place to start. Don't rule it out. You can move on to further study later, whether at the same institution or at another one.
Although you have a freewheeling attitude about why you're in school and what you're studying, be practical about finances. Don't borrow money for your fling. If you're going to graduate school, do it with an assistantship that covers tuition and provides a stipend (which will be somewhere in the teens or twenties per year, hence the earlier reference to McDonald's). Beyond that, I recommend developing a side hustle to supplement your otherwise meager income, to extend your studies if institutional support dries up, and, possibly, to expand into a long-term source of earning. Think in terms of self-employment or contract work that can be done from any location and for any number of hours. Our economy is replete with this sort of thing—people making money on ingenious endeavors at marketing, making, growing, fixing, evaluating.
Know from the outset that while some of the people around you will support your venture, others will see you as an apostate if you accept institutional money beyond the master's degree level without planning to earn a doctorate. Even though there are few jobs for PhDs, the conventional mindset justifies the existence of advanced studies on the basis of credentialing. It's accepted that many students don't make it through, but not if they aren't trying to. This being the case, you may find yourself reflecting on the morality of your self-indulgence. Are you exploiting the largesse of your sponsor? Yes, but the exploitation also extends in the other direction. As much as you are using the system in a way it wasn't designed for, so is the system using you when it puts you through years of preparation for a job you have little chance of getting. If you are feeling pangs of conscience, your professors should be feeling them too.
However, this isn't the only way to view the matter. Rather than a standoff of shaky morals and suspect agendas, your graduate school experience can be seen as a win-win. You are being paid to have an intellectual fling without the commitment of a dedicated degree candidate. When you leave—probably, but not necessarily, without a PhD—it will be with satisfaction, not with the resentment held by the army of contingent laborers who wanted a professorship and failed to get it. You won't fault your program for a result that didn't happen, and with more people like you around, the faculty will feel less pressure about the career prospects of their students. As counterintuitive as it may first appear, your offbeat approach to graduate study may be just what humanities programs need.
---
Image: Adobe Stock