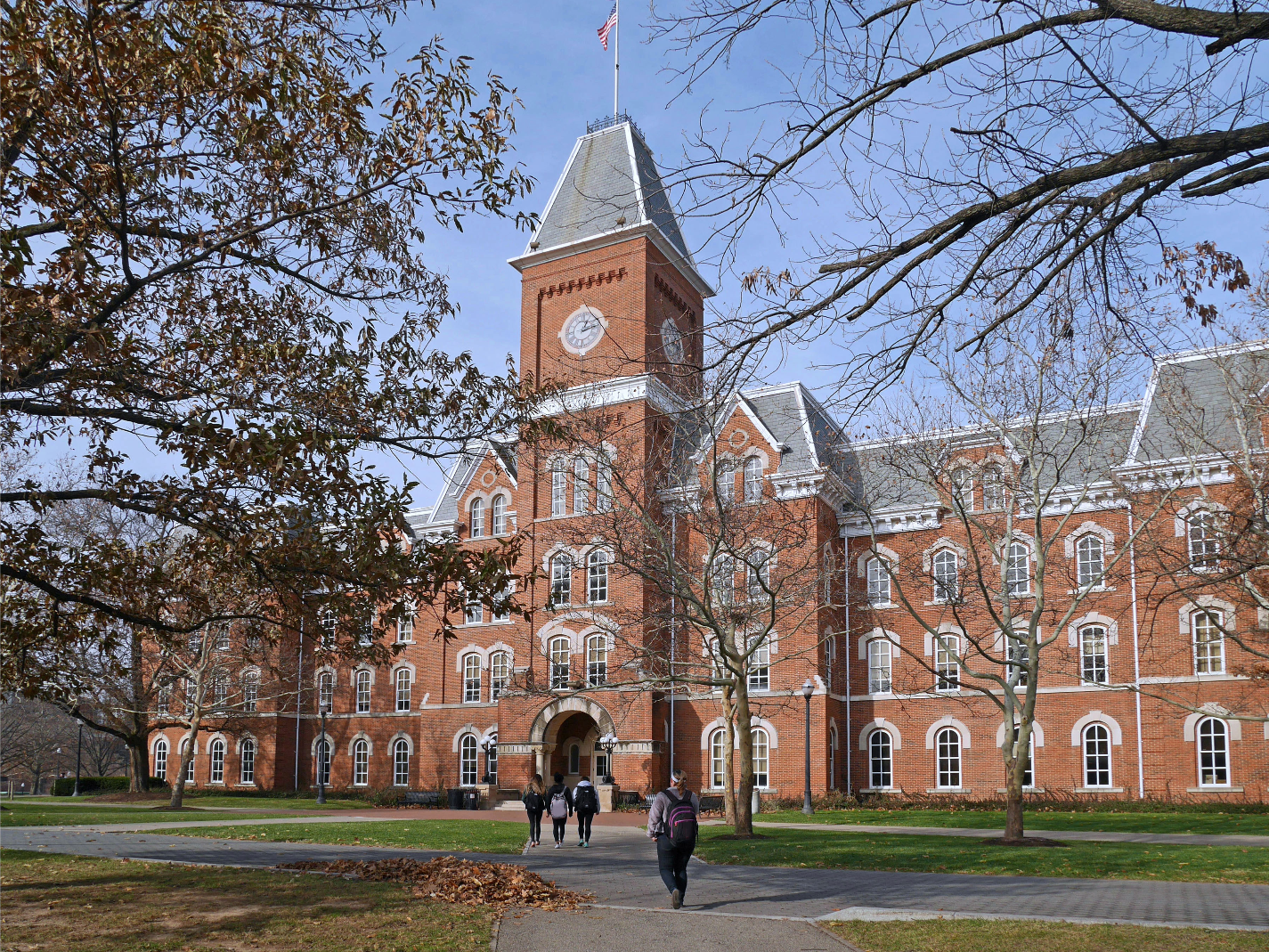 Until recently, on its faculty hiring page, Ohio State University's (OSU) College of Arts and Sciences listed a form called the "Faculty Search Diversity Recruitment Report." The document describes itself as a requirement for faculty hiring in the college. Per its own instructions, search committees must send the report to their division's dean—and the dean of diversity, equity, and inclusion—for approval prior to holding on-campus interviews.
The document is no longer online, but I acquired and saved a copy before it was removed, which I've published on the National Association of Scholars website. It shows the hurdles OSU's search committees have had to jump to hire faculty and—most notably—how heavily OSU has emphasized DEI in its faculty selection process. A few notable features:
The form states that "Diversity statements were required by every candidate" and asks committees to explain how the statements were "evaluated as part of the review process."
It likewise prompts search committees to "describe how each candidate would amplify the values of diversity, inclusion and innovation" and asks "How does the candidate's teaching, mentoring, research, and/or outreach and engagement amplify diversity and inclusion? How would the candidate contribute to ongoing or new diversity and inclusion initiatives in the unit?"
It prompts each search committee to name a dedicated "Search Committee Diversity Advocate."
It also asks search committees to list when its "chair and/or members attend[ed] one of the seven 'Searching for Inclusive Excellence' workshops," and to give an account for anyone who missed one of the trainings.
In other words, committees know that they're not only required to ask for a diversity statement, but they have to explain how they assessed those statements—all in a document to be sent off for dean-level approval before a search can conclude.
No doubt, the completed forms would shed light on how OSU has used diversity statements—a practice condemned by a wide variety of academic freedom organizations, including the Foundation for Individual Rights and Expression (FIRE), the Academic Freedom Alliance, and of course, the National Association of Scholars.
In February of this year, I made a public records request for the recruitment reports completed since 2020. When I asked for an update in June, OSU's director of public relations responded, saying "We continue to process your request. I don't have an estimated response date at this time, but I believe we are getting close." While OSU might have been "getting close" three months ago, as of today, I have yet to receive any documents, even after OSU agreed to send the records on a rolling basis.
Institutions often drag their feet responding to records requests. But this isn't the only way Ohio State has dodged scrutiny on the issue of diversity statements.
For example, in an email to FIRE, an OSU representative recently noted that its new university-wide hiring practices "will not include the use of diversity statements." The university sent me a similar note in response to one of my records requests. FIRE published Ohio State's email and announced a victory for academic freedom.
But has anything actually changed? In practice, OSU seems to have only slightly modified its language. For jobs in the College of Arts and Sciences, candidates must now submit a statement discussing their commitment to the university's "Shared Values"—which include "Excellence and Impact, Diversity and Innovation, Inclusion and Equity, Care and Compassion, and Integrity and Respect." The College of Engineering likewise prompts candidates to submit a shared values statement, and for research statements, the college's guidelines note: "If your research examines the intersectionality of engineering and social inequities, please explain how."
The requirement sure looks like a thinly veiled DEI evaluation. Whether it is, of course, ultimately depends on how these new statements are assessed. Unfortunately, that's the kind of information the university seems reluctant to provide.
---
Photo: Adobe Stock