Author:
Mark Pulliam
Mark Pulliam, an alumnus of UT's law school, is a contributing editor to Law & Liberty and a freelance writer. His work has appeared in City Journal, National Review, Modern Age, The American Spectator, the Wall Street Journal, and many other publications.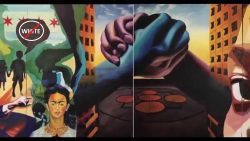 The latest racket in higher education, evident at my alma mater, the University of Texas at Austin, is the disturbing proliferation of "social justice" as a degree program, a course topic, an academic emphasis, and even as a prerequisite in campus job descriptions. "Social justice" is a seemingly innocuous term with no established definition. Many […]
Read More
Civil rights leaders once dreamed of a day when Americans would be judged by the content of their character, not the color of their skin, but today a different message is being spread at the University of Texas and other college campuses. "Diversity" means singling out certain races for special treatment. UT's extensive diversity bureaucracy […]
Read More
Copyright © 2019 Minding the Campus, Inc.