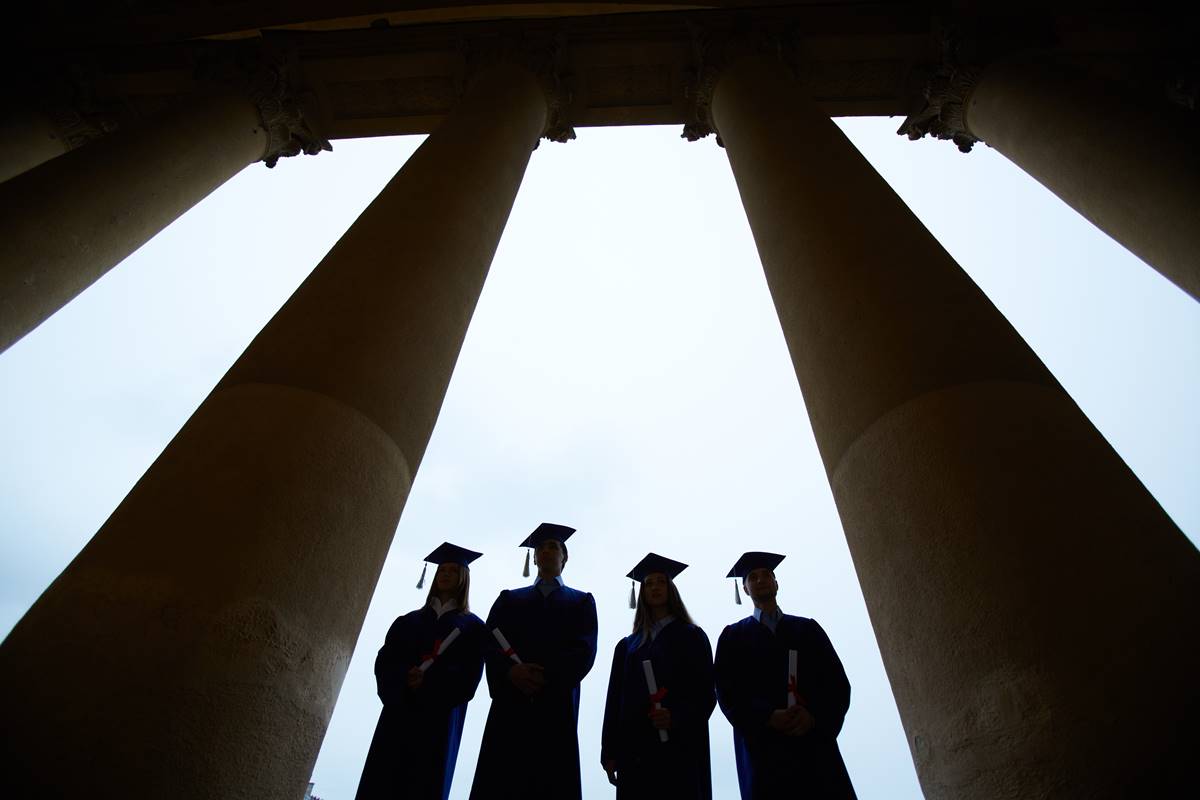 An elephant in the room that universities avoid is how their system is rigged to serve the rich over the poor.
An October study by the American Enterprise Institute (AEI) entitled "Cheap for Whom?" showed one way that  the university system is rigged in favor of the rich. It said:  "Average taxpayers provide more in subsidies to elite public and private schools than to the less competitive schools where their own children are likely being educated…. Among not-for-profit institutions, the amount of taxpayer subsidies hovers between $1,000 and $2,000 per student per year until we turn to the most selective institutions . . . Among these already well-endowed institutions, the taxpayer subsidy jumps substantially to more than $13,000 per student per year."
Northwestern University professor Michele Weldon writes in the Chicago Tribune, "The College Board estimates that the average college student's living expenses for 2011-12 will be $17,820." Weldon concludes, "I predict the mandatory back to campus/back to debt move-in scenario will soon become extinct for all except the elite."
In Texas, Fiscal Notes reports that "between 1999 and 2010, average tuition and fees at the state's 10 largest universities rose by 120%."
The Project on Student Debt, based on information obtained from Peterson's Undergraduate Financial Aid and Undergraduate Databases, reports that the average debt of college seniors who graduated in 2010 with student loans rose 5% from a year earlier to $25,250. And the U. S. Department of Education projects that seniors graduating in 2012 will carry on average $29,000 in outstanding loans, which with interest will approach $40,000.
Meanwhile, universities which act as unspoken cartels will continue to raise tuition and fees about 10% a year. Universities can safely raise tuition and fees because they know their competitors will do the same–and they will continue the steady escalation as long as they can get away with it. There are no constraints on running up costs, and no incentives to reduce them.
Faculty will not seek reform that reduces student and taxpayer funding because they live in a comfortable, well paid universe that they do not want disturbed. Chancellors and presidents, too, will not seek radical reform and reduced funding because they do not want to lose their jobs.
Nor will regents seek reduction in public funds because they want to remain as cheerleaders, but not as governors making hard decisions that are unpopular with faculty and administrators. And legislators will not seek radical reduction in funding because they fear the well written, articulate backlash from faculty.
Meanwhile, students ought to consider attending for-profit career schools.   In an in-depth study released recently of career schools in Texas The Perryman Group found:  One, "Private career colleges and schools play a key role in helping prepare Texans for the jobs of the future." Two, "About 70% of the most recent graduates were employed in a related field immediately." Three, "The total cost of training a typical worker is approximately 20% lower in a private career college relative to a public community college."
Victor Hugo observed, "No army can withstand the strength of an idea whose time has come." Cartoons seriously reflect that the idea is coming. One cartoon has a father saying to his son, "You call it grad school; I call it raising the debt ceiling." Another has a father looking at a college tuition bill asking, "How much do you think I can get for a kidney on eBay?"
The times they are a-changin'.