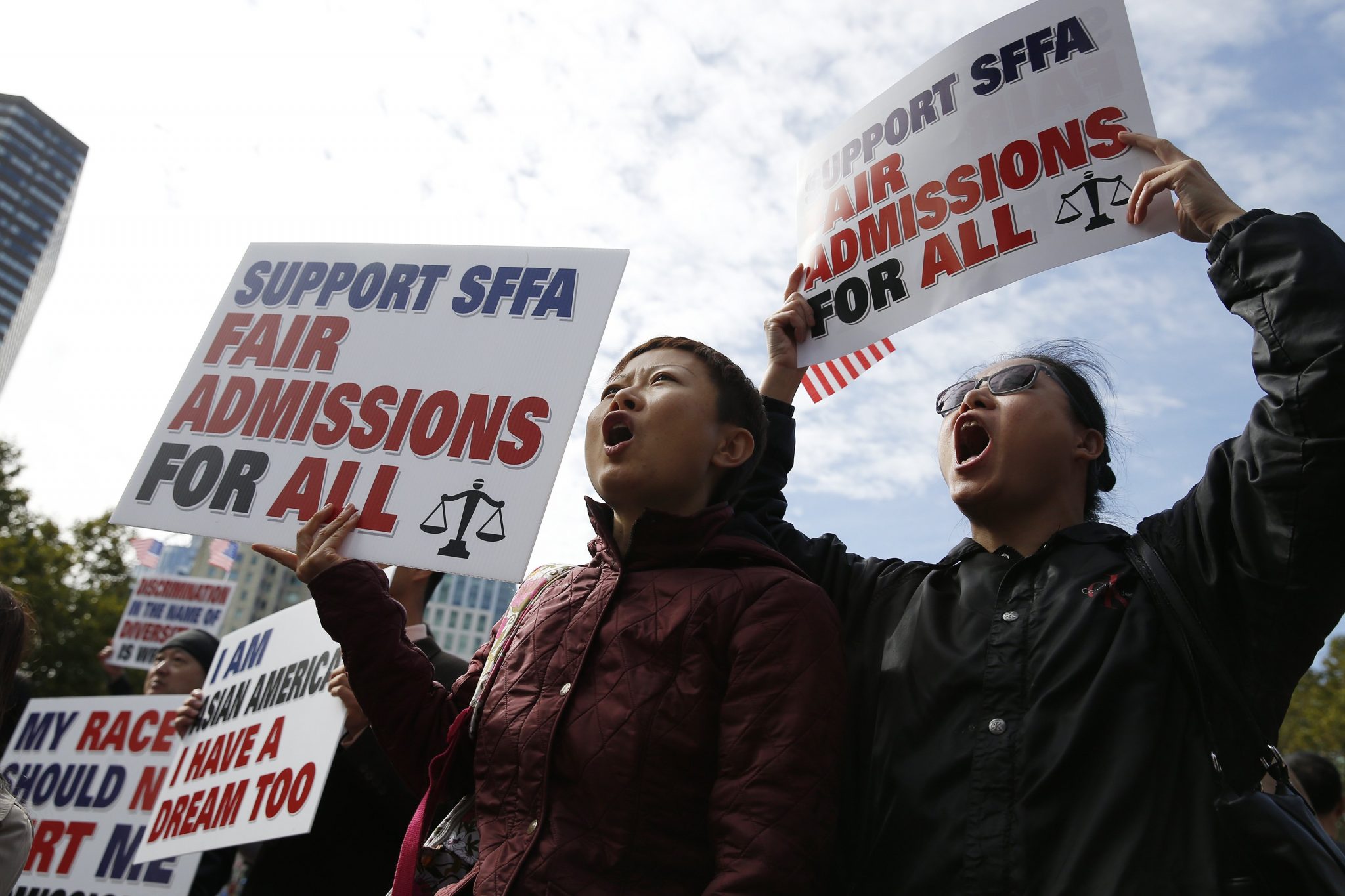 Jason Riley, one of my favorite writers, is black and opposes racial preferences (for all groups) on the grounds that they don't solve underlying problems, sow discord, and become a source of political chicanery. A few years back, he wrote a very illuminating book entitled, Please Stop Helping Us in which he explained why the whole array of governmental policies supposedly meant to enable blacks and other minority groups succeed are counterproductive and should be ended.
Riley is willing to say something that almost no other black intellectuals dare to say — that racial preferences are both wrong and harmful. In his December 11th Wall Street Journal column, he shows that preferences have not only caused trouble in the U.S. but in other nations as well. He focuses on Malaysia, where official policy has favored members of the Malay majority at the expense of the Chinese minority since the 1950s. The preferences were originally supposed to have ended in 1991, but that proved to be politically impossible as Malays said they were not yet ready to compete with the Chinese on a level playing field.
Racial preferences were also supposed to last a limited time in the U.S. In her key opinion in the 2003 University of Michigan preferences case, Grutter v. Bollinger, Justice Sandra Day O'Connor wrote that group preferences were constitutionally troubling and ought to have an ending date. She suggested 25 years. That was fifteen years ago, and it's impossible to see that colleges and universities are making any effort at all toward adopting race-neutral admission and hiring policies. Like Malaysia, we hear that America isn't yet ready for color-blind policies.
[Is Affirmative Action Near Its Expiration Date?]
The conflict over group preferences is most evident in the U.S. in our elite colleges and universities.  Riley writes, "As it has in Malaysia, affirmative action continues to stoke racial and ethnic tensions in the U.S., especially in education. Harvard is being sued for discrimination against Asian applicants. The plaintiffs say Asians are held to higher standards than other applicants to limit their numbers on campus. Harvard insists that more Asians aren't admitted because they aren't as multidimensional as their non-Asian peers, an argument eerily similar to the one Ivy League schools once used to discriminate against Jews."
Defenders of preferences argue that they are just trying to help groups that have historically been disadvantaged, but Riley points out that the individuals who end up getting into Harvard and other top schools because their ancestry puts them in one of those groups are themselves not disadvantaged. The beneficiaries of racial preferences in college admissions are mostly students from pretty well-to-do families. Except for their skin color, they are hardly any different from the vast majority of American college students.
If those students were not given preferences at our elite colleges and universities, they would enroll in other schools where they are a better fit academically. As Riley notes, after California ended racial preferences by passing a constitutional amendment in 1996, the result was fewer minority students at the state's elite institutions, but more of them enrolling at other state universities.
[Get Ready for the Coming War Against Merit]
Advocates of racial preferences will reply that the nation benefits by having more people from "underrepresented" groups attend elite institutions where, supposedly, the education is superior, and future leaders are molded. The problems with that argument, however, are two-fold.
First, as Preston Cooper and Jason Delisle pointed out in their Forbes article "A Compelling Argument for Ivy League Obsession Falls Flat," the great majority of the nation's business and political leaders did not graduate from elite colleges and universities. Individuals can learn what they need to for success in life (whether in leadership or other positions) just as well at non-elite as at elite institutions. The difference between elite and non-elite, after all, is in former's high selectivity (that is, they turn away most applicants) rather than in the superiority of their instruction.
Second, good leadership calls for having good ideas, and elite colleges do not have an advantage in that respect. President Obama, for example, went to Columbia and Harvard Law, but his ideas about public policy, which were certainly influenced by his education, were not beneficial for the U.S. and blacks, in particular, were worse off because of his statist inclinations. Black writer Larry Elder notes here that under Obama, black employment and wealth suffered badly.
["Diversity" Rests on Racialist Assumptions]
So, let's not assume that graduating from an elite college or university makes you better educated or a good leader. Treating admission to minorities as some kind of precious gift is a mistake.
And there is another powerful argument against racial preferences that Riley discussed in his book, namely the way they act as a crutch for those who know they will benefit from them. Individuals are apt to work less hard if they know they have the strong wind of racial preference at their backs.
Early black leaders like Booker T. Washington taught that they should work relentlessly on their self-development and never seek gratuitous help from patronizing whites. That, however, has changed completely over the last several decades.
Riley writes, "Not only has Washington's legacy been maligned, but several generations of blacks have come to believe that the only legitimate means of group progress is political agitation of the NAACP-Jesse Jackson-Al Sharpton variety. If you are more interested in black self-development than in keeping whites on the defensive, you're accommodating racism."
To support his point, Riley cites the work of the late UC-Berkeley professor John Obgu, who studied black high school students in the affluent suburb of Shaker Heights, Ohio. Ogbu found that those students didn't push themselves very hard because they knew they would get into superior colleges with high school records that were merely "okay."
Ogbu incorporated his findings in his 2003 book Black American Students in an Affluent Suburb. Like other policies that appear to help minority populations but actually hinder them, racial preferences in college admissions and hiring are harmful. As the black economist Walter Williams has written, "Thank God I went to school before it became fashionable for white people to like black people."
Americans have been focused in recent years on the questionable legality of racial preferences. A case brought against Harvard by the group Students for Fair Admissions concluded in November and no matter how the judge rules, the case will no doubt drag on in the appellate courts for years. While I'm glad that preferences are being challenged in the courts, I think we should devote more attention to their questionable wisdom.