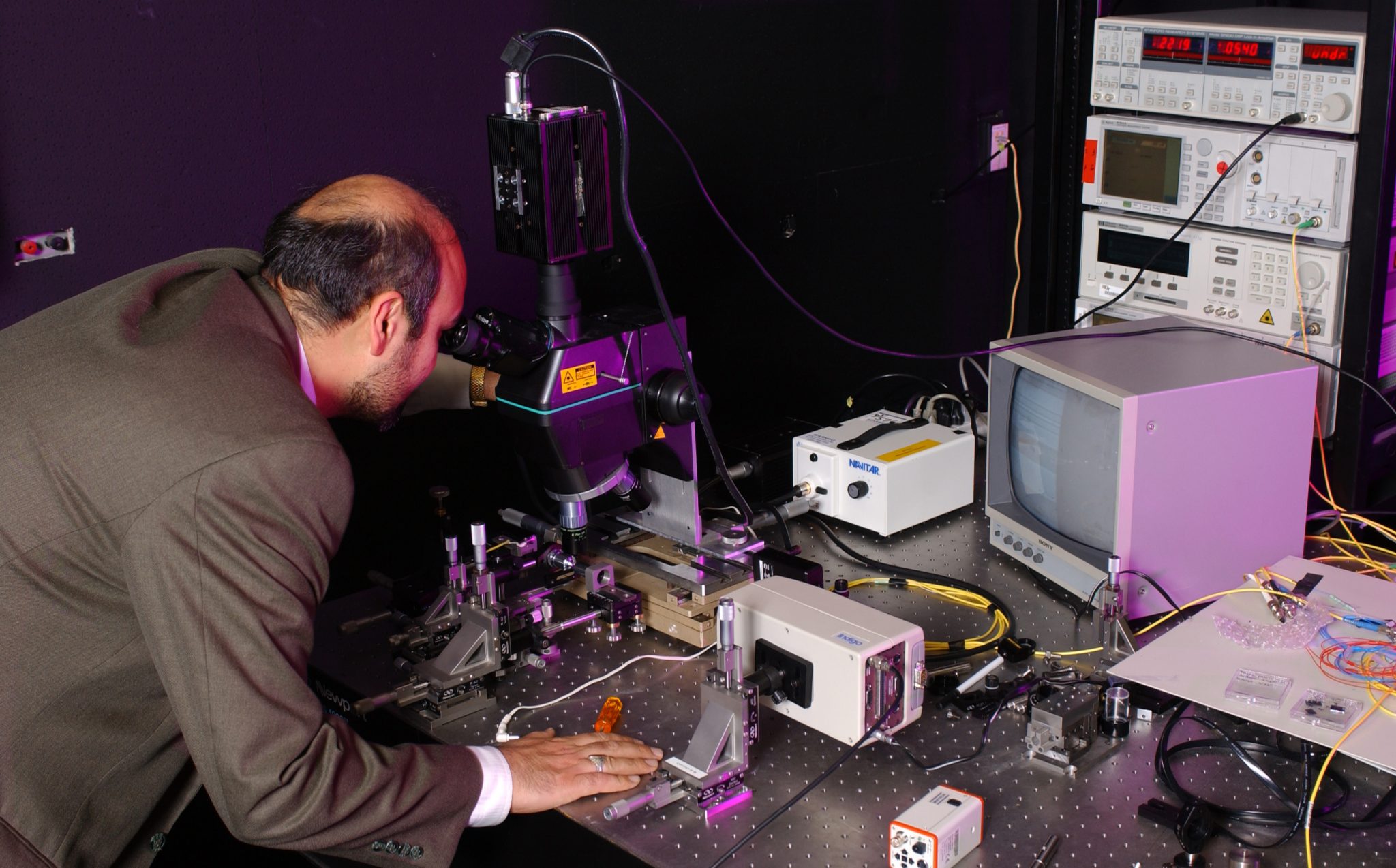 There they go again. Inside Higher Ed reports on a new handwringing study lamenting the "underrepresentation" of members of various "Underrepresented Racial and Ethnic Groups" (URGs) among engineering students.
The study by the Association of Public and Land-grant Universities, funded by the National Science Foundation, found, as all such studies always find, that "Hispanic and Black students" along with "American Indian/Alaska Native (AIAN) and Native Hawaiian/Pacific Islander (NHPI) students remain significantly underrepresented in engineering at the undergraduate and graduate level…. Hispanic students compose 19 percent of college undergraduates but only 11 percent of all engineering bachelor's degrees conferred in 2016, an 8-percentage point gap. A gap similar for Black students [sic]."
There are also gender "gaps," of course. Not only is there "disparity between women and men in engineering," but also major gender gaps in college majors. "Engineering was the second largest field of study among bachelor's degrees conferred to White males in 2016" and "the same is also true for Asian American males," but "among White, Hispanic and African American females, engineering was the eighteenth largest field of study."
[Why Racial Preferences Are a Bad Idea]
What is most noteworthy about this study is … nothing at all. This lack of noteworthiness, however, does not mean it merits no reply. Quite the opposite: since its assumptions and conclusions are so widely shared in higher education (and its publisher and funding so prominent), it deserves serious responses. Thus, I would like to offer two criticisms: 1) It unintentionally but clearly reveals that the ubiquitous rhetoric demanding "diversity" is a fraudulent sham, and 2) Most efforts to reduce racial, ethnic, and gender "gaps" and "underrepresentation" are patently unconstitutional.
This study, like all the others, never explains how having more black, Hispanic, Native American or Pacific Islander, or women engineering students (why not more Muslims or Finns?) would enhance engineering education. We need better bridges, not black- or women-influenced ones.
Apparently aware of this deficiency, the study, like all the others, abandons "diversity" and emphasizes that "national security" and economic growth and the "global economy" require more engineers. "What once was primarily an issue of equity and equal opportunity is now an issue of economic vitality and national security," it concludes:
Broadening diversity in engineering is necessary to meet the demands by employers for more workers in the U.S. with the scientific and innovation skills necessary for the tech-sectors driving economic growth. The goal is not to redistribute engineering degrees to better reflect the demographics of the nation. Rather the goal is to produce enough graduates to fill the expanding needs of employers for a high-skill workforce. The only way to reach that goal is to increase the number of women and URM students in engineering at a significantly higher rate than recent years.
Really? Where is the evidence that lavishing more recruitment and retention efforts on black or AIAN or NHPI students is likely to produce more engineers than recruiting more Asians or Appalachians or rural Midwesterners?
[Get Ready for the Coming War Against Merit]
In addition, programs to increase group representation are presumptively unconstitutional. Much of the law concerning affirmative action is muddied, unclear, or full of loopholes, but one thing that is not is the consistent, long-standing prohibition against racial balancing "for its own sake." As Chief Justice Roberts wrote in Parents Involved, citing a string of earlier opinions, "We have many times over reaffirmed that '[r]acial balance is not to be achieved for its own sake.'" The Solicitor General's brief in that case also quoted a number of earlier opinions holding that "outright racial balancing" is "patently unconstitutional."
This study, like all the others, is fixated on racial and ethnic "underrepresentation" leading to numerical "gaps," which it wants to reduce because the nation needs more engineers. But in City of Richmond v. J.A. Croson, Justice O'Connor directly dispatched that justification for improving racial representation. "The desire to have more black medical students or doctors," she noted, quoting Justice Powell in Bakke, is "not merely insufficiently compelling to justify a racial classification, it was 'discrimination for its own sake,' forbidden by the Constitution."
To be sure, not all efforts to increase the number of minority or female engineers are prohibited. Assistance to minority-serving institutions, for example, comes to mind. Nevertheless, if the goal is to produce more engineers, more emphasis should be placed on … recruiting and retaining more engineers and much less on highly funded studies alarmed at the fact that women major in engineering less than men.
The same logic that leads this study to recommend more aid to Historically Black Universities, because they produce a disproportionate number of black engineers, should logically lead to efforts to encourage more white and Asian males to major in engineering because so many of them currently do.