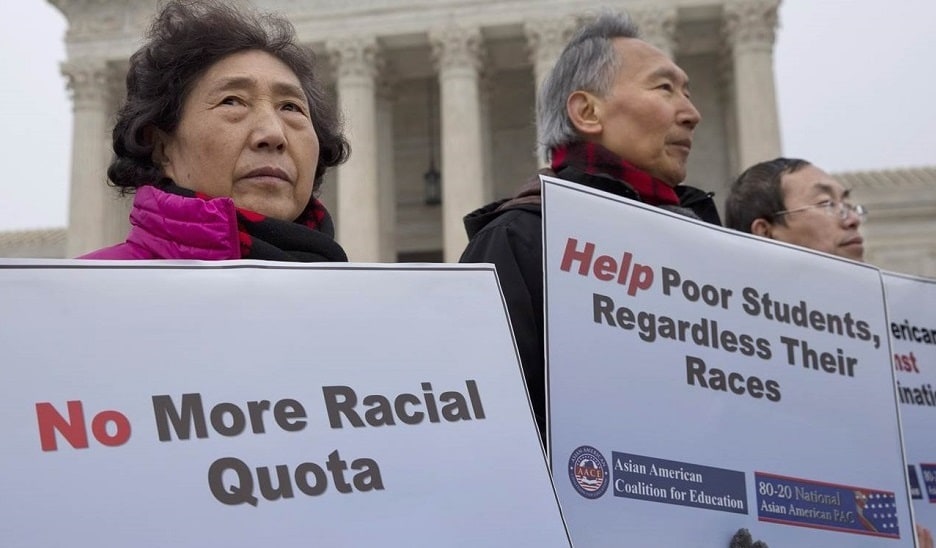 We may be about to find out whether a university can be found liable for giving accurate advice to an applicant.
Inside Higher Ed reported yesterday that Thomas Jefferson University in Philadelphia is being sued by a rejected applicant to its medical school for, among other things, providing advice in an interview that in all probability was accurate.
The applicant, Nicole Katchur, a 2017 Princeton graduate, had strong grades and extracurricular activities and MCAT scores "well within the range of those students previously admitted to Jefferson."
[Is Being Black a Badge of Merit?]
In his opinion denying Jefferson's motion to dismiss, U.S.District Court Judge Michael M. Baylson (accepting the plaintiff's allegations as true for the purpose of this motion) describes the fateful meeting between Ms. Katchur and Dr. Elizabeth Brooks, the director of admissions at the Thomas Jefferson Medical School:
On or about August 10, 2016, Plaintiff learned that Defendant's Director of Admissions, Dr. Brooks, would be visiting Princeton's campus on August 11, 2016, to discuss Jefferson with prospective applicants. Plaintiff was excited to discover that she would be the only student attending Dr. Brooks's presentation, so it would be a one-on-one meeting where she would have the opportunity to express her interest in Jefferson.
On or about August 11, 2016, Plaintiff attended the meeting with Dr. Brooks. Dr. Brooks immediately inquired into Plaintiff's ethnicity. After informing Dr. Brooks that she was Caucasian, Dr. Brooks asked if Plaintiff was sure and suggested that Plaintiff obtain an expensive genetic test to see if she could qualify as Native American or American Indian to garner better chances of being accepted to Jefferson.) Dr. Brooks informed Plaintiff that she advised a past Caucasian applicant to obtain a genetic test, that the applicant learned that he was partially African American and that he was accepted into Jefferson on account of his race. Dr. Brooks also informed Plaintiff that she would gain admission to Jefferson in the incoming medical school class if she were African American, rather than Caucasian.
Ms. Katchur refused genetic testing and complained to officials at Princeton about this "discriminatory commentary," but they did nothing, telling her Princeton did not want to "burn bridges" with Jefferson. She then complained to officials at Jefferson, was denied admission, and filed suit.
[Reminding Us Why Racial Preferences are a Bad Idea]
In denying Jefferson's motion to dismiss, Judge Baylson concluded that the alleged statement of Dr. Brooks, Jefferson's Director of Admissions, "that Plaintiff would be granted admission to Jefferson if she were African American amounts to 'overt or explicit evidence which directly reflects discriminatory bias by a decision maker.'" In addition, Judge Baylson continued, Dr. Brooks' statement "also plausibly supports [the] claim that Plaintiff was treated differently from non-Caucasian, similarly situated applicants."
I suspect seasoned practitioners and observers of affirmative action will be shocked by Judge Baylson's opinion and will follow this case with rapt attention as it proceeds to trial and, if Ms. Katchur wins, beyond.
First, of course, Jefferson — like every other institution that gives admission preference based on race — is biased! Of course, the white Ms. Katchur was "treated differently" from similarly situated black and Hispanic applicants.
Preferring some because of race inescapably means penalizing others because of race since it results in some applicants being accepted who would have been rejected and an equal number rejected who would have been admitted simply because of their race. Anyone shocked by discovering discriminatory bias at the core of preferential admissions would also no doubt have been shocked to discover pool in River City.
[Is Affirmative Action Near Its Expiration Date?]
If the trial proceeds and moves to discovery Judge Baylson will no doubt find out something else about Dr. Brooks' statement: that it was true and accurate, that Ms. Katchur would indeed have been admitted if she were black or had a plausible claim to a certain amount (how much is unclear) of black ancestry (although how such a minimal, DNA determined "black" could provide any meaningful "diversity" is also unclear).
In short, it is clear that Dr. Brooks' statement — and the admissions policy it reflected — was biased, just like the admission policies at all other preference-providing institutions. What is not clear, however, given the lamentable state of the law regarding racial preference, is whether that bias and that behavior are illegal.
What seems to set Jefferson apart from other race-favoring/disfavoring institutions is not what it does but that it, in the unfortunate form of Dr. Brooks, was embarrassingly honest and frank about it. Dr. Brooks must be kicking herself (or being kicked by her boss) for being brutally honest in not reciting from the universally approved script by saying instead: "Ms. Katchur, we consider race, as one of many factors, in admission, and in some cases, it can be a deciding factor. Thus, your chance of admission would be significantly greater if you were black."
Whether Ms. Katchur wins her case or not, she has succeeded admirably in proving that Thomas Jefferson University is plainly guilty of violating the principle that has infected the law governing racial preference since the Gratz and Grutter opinions.
In Gratz, a preference scheme used by the college that clearly and overtly awarded points for race was struck down while in Grutter a program that disguised ever greater racial preference was upheld. The lesson of those cases, Stuart Taylor, Jr., has explained, is that universities can get away with racial preference only when they "conceal the nature and magnitude of their preferences," which illustrates "the integral role of obfuscation and deception."
How can it make sense, Taylor asked, "to strike down one racial preference while upholding an even heavier one? …. [T]he answer is clear enough. While the law school uses an even more extreme double standard, it is also more opaque and wrapped in layers of obfuscation. The new constitutional imperative is to hide the ball."
"If honesty is the best policy," Justice Ruth Bader Ginsburg wrote in her Gratz dissent, "surely Michigan's accurately described, fully disclosed College affirmative action program is preferable to achieving similar numbers through winks, nods, and disguises."
Honesty, however, is obviously not the best policy, as Thomas Jefferson University discovered when its medical school director of admissions, Dr. Brooks, neglected to wink, nod, and dissemble.