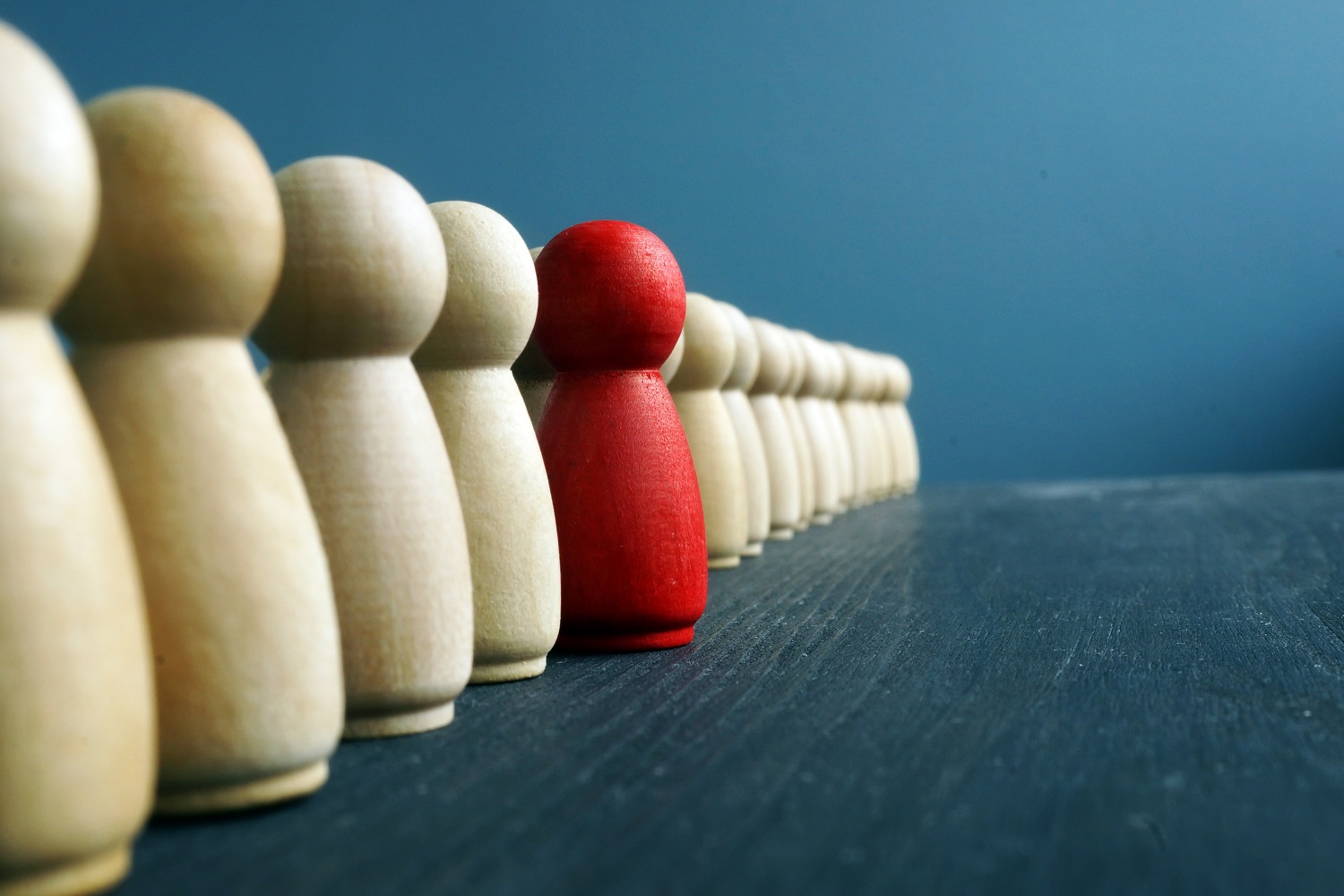 Should conservatives establish a new university of, by, and for conservatives?
The idea has been relaunched about as many times as the Starship Enterprise. I first heard it in the 1990s, but doubtless, it is older. Most recently Frederick Hess and Brendan Bell at the American Enterprise Institute cast the vision in "An Ivory Tower of Our Own." Peter Berkowitz writing at RealClearPolitics gives the Hess and Bell proposal a friendly hug in "Creating an Ivory Tower Welcoming to Conservatives."
The idea is similar to one advanced last year by Warren Treadgold in his book, The University We Need. Treadgold, a renowned Byzantine historian who teaches at St. Louis University, got to the heart of the matter in his stricture that, "The new university should be traditional in character but not specifically 'conservative' in politics." Hess and Bell and Berkowitz say much the same. Hess and Bell: "The institution should be oriented by an intellectual mission rather than an ideological agenda." Berkowitz: "the creation of a conservative-friendly university embodying the spirit of liberal education [is] an enticing prospect."
Skip Conservative Orthodoxies
I concur with all four authors. A new university that managed to be "traditional in character" but to slip past the temptations of imposing conservative political orthodoxies would be a splendid thing. Hess and Bell are especially to be congratulated for writing a finely thought-through proposal that is beautifully expressed. I don't think the case for a new university in America has ever been put so well. I could say to the reader of my own essay, go read theirs post haste. But perhaps you should stay a moment and read mine first.
[The Sad State of Higher Education]
Treadgold, Hess and Bell, and Berkowitz all spend careful effort building the case that contemporary colleges and universities in the United States fail to provide adequate attention to conservative thought. Hess and Bell are gentle in explaining why "it is a mistake to imagine this is a product of a concerted, organized effort…The issue is not one of conspiracy but a matter of rhythms, routines, and behaviors." The academic left, in this view, sleepwalks into its near total domination of the campus. Hess and Bell are surely too kind on this point. The campus left is often actively vicious in its repression of conservatives, but if we understand Hess and Bell as attempting to persuade an audience many of whose members are unfamiliar with academic blackballing, the understatement saves time and trouble. Berkowitz is less inhibited: "Conservative undergraduates witness the routine ridicule of their convictions and casual derision of their ideas."
Let's simply grant as true that higher education in America today is indeed hostile territory for conservatives, and that Hess and Bell's anatomy of the problem is reasonably complete. Conservative students and faculty members both face a wall of hostility; the path for conservative graduate students makes Pilgrim's progress to the Heavenly City look like a stroll through the park. And the vast majority of students who are politically innocent are kept from ever having to reckon with serious criticism of progressive shibboleths.
IT Would Take $3.4 Billion
Hess and Bell move on to tackle the questions of whether founding a new university is feasible. Their answer is historically informed and financially astute. After pages of plausible analysis, they come up with a figure of $3.4 billion to build a university that can operate "in perpetuity." I dispute none of this. They spend their last words gently anticipating some possible objections such as the likelihood that the leadership of such a university "would have to confront hostile, entrenched, tenured faculty." Their answers are reasonable.
But I harbor doubts of another kind—doubts that go back to the question of whether it is possible to create a university that, in Treadgold's words, is "traditional in character but not specifically 'conservative' in politics." Can we really have an institution that, as Hess and Bell put it, is "a serious research university" that puts itself above politics and aims to be "an incubator—not a sanctuary"?
[How Diversity Hijacked History 101 and All the Humanities]
When it comes to education, American conservatives are quick to cite the absence of any mention in the U.S. Constitution of a responsibility delegated to the federal government. The most commonly held view among conservatives and libertarians is that the national government has no legitimate role in schools or in higher education. To that end, conservatives tend to disarm themselves in debates over federal policy on education and liberals (or progressives) gladly pick up the slack. The result has been generations of aggressive federal policy that favors both mass federally-subsidized higher education and dramatic asymmetry between support for conservative and liberal interests.
The main reason we are even discussing the creation of a new $3.4 billion university for conservatives is that conservatives have blithely walked away from any real concern for the trillion-dollar higher education system we already have. Is that system so far beyond repair that conservatives should simply write it off? I doubt it. But fixing it would begin with conservatives re-thinking their aversion to the use of federal power to enact educational reforms.
We are in the midst of a terribly under-reported debate on this right now. Senator Lamar Alexander (R-Tennessee) who chairs the Senate Health, Education, Labor, and Pensions (HELP) Committee, and who has decided not to run for re-election, recently spoke to Hess and his colleagues at an event at the American Enterprise Institute. He laid out an anemic proposal for changes in the Higher Education Act, (HEA) which is up for renewal. The National Association of Scholars' Rachelle Peterson attended the event and reported that Alexander's approach amounts to preemptive surrender to the House Democrats. He wants to get HEA reauthorized this year no matter what so that he can declare victory and go home.
This is pretty much what we have come to expect from the Republican establishment. Can we escape the consequences of this folly by building a new conservative university that exempts itself from the fads and follies that prevail in American higher education as a whole?
Think again.
[Most Americans Reject Race-based College Admissions]
That new university would be subject to the HEA as much as any other university. Less than a handful of universities have tried to escape the net of federal regulation by declining to take federal student aid. Hillsdale College and Grove City College are the best known, but even they are not totally independent of federal rule, and it's nearly impossible to imagine a new research university that would swim free of federal financial dependence—and with it federal regulation. To be clear, that federal regulation is rife with political impositions. Try running a federally supported contemporary science lab that does not have to comply with the diversity ideology.
Birth in a Maelstrom?
The new university, in other words, would be molded by the same ideological pressures as the existing university. The only way out of this is for conservatives to realize that their ideal of education kept pure from the taint of politics is, at least in our historical moment, an outright impossibility.
The new university would come to birth in a political maelstrom, and it would survive only by embracing a political identity. I am not happy about that. I would prefer the university that Treadgold, Hess and Bell, and Berkowitz prefer: a university that is conservative in character but eschews politics as such. It should be a university rooted in love of the liberal arts, in the formation of excellent character, in the richness of Western civilization, and in helping students discover their true vocations. But that cannot happen without the university also fiercely taking up the political battle against its ideological foes.
We know what those are: multiculturalism, radical feminism, identity studies, the diversity doctrine, the idealization of victimhood, socialism, sustainability, and postmodernism. These are forces that cannot be excluded by a university simply deciding that we won't give those doctrines a place in the curriculum. Those doctrines will be imposed, welcome or not, if the university doesn't make the decision from the outset to oppose them root and branch.
That, unfortunately, and perhaps tragically, means that the new university will have to compromise its commitment to the liberal arts and open inquiry from the very start. It cannot be "open" to the ideas that will destroy it. But if it is not open to those ideas, it cannot be a truly liberal institution.
The only way out of this dilemma is for conservatives to take on the higher education establishment itself. At this stage, we have to admit that education is inherently political. We have a higher education system that is profoundly antagonistic to the American experiment. It regards our nation as illegitimate due to its "racist" and "oppressive" character and teaches American students to disdain their nation in favor of new horizons, such as becoming eco-citizens or citizens of the world. We cannot undo that perspective by creating a one-off university that welcomes conservatives. We can only confront it on its own terms.
This doesn't mean that I oppose the effort to build that new university. But if we build it, we should understand that it will only work if we also drastically change the political environment in which it will have to live.