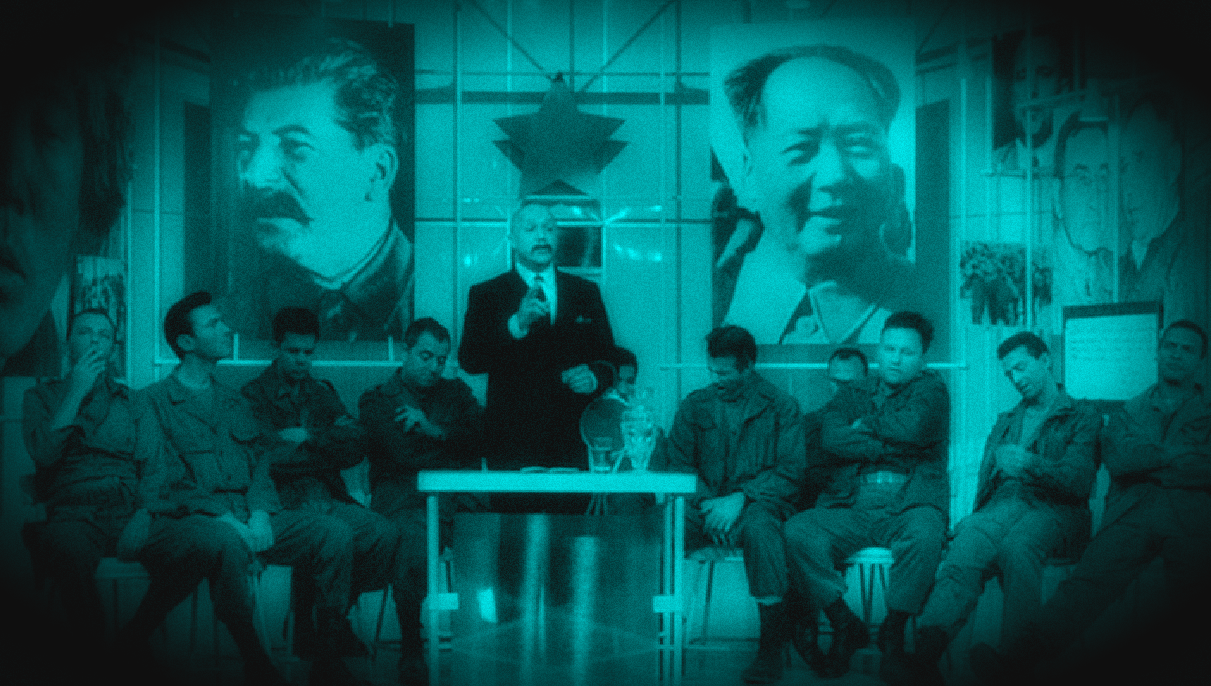 Dissenting from the powerful progressive currents on our nation's campuses can be very dangerous. Those who challenge the orthodox norms find little support among faculty, students, and administrators and can be severely punished socially and professionally.
As I wrote here last week, students know that asking certain questions or holding particular public views can result in being bullied; many students across the ideological spectrum live in fear of being on the wrong side of a liberal mob.
Students are not alone here. It is also the case the professors – even those with tenure – are deeply concerned with being labeled a dissident as viewpoints that are not part of the progressive wave or do not publicly comply with liberal norms that dominate the discourse are not welcome. As such, many professors are now afraid to speak their minds as the professional and personal consequences to them can be severe.
Negative Reactions Hem in Professors
In 2017, I asked a national sample of faculty and administrators, "How often, if at all, have you avoided expressing a particular point of view on an issue because you expected a negative reaction from other students or faculty?' Two-thirds of conservative professors stated that they simply avoided sharing their opinions because of fear of negative reactions compared to just one-third of liberals. This significant difference is strong evidence that viewpoint diversity is being silenced. Conservative professors – an endangered minority on campus – are well aware of the possible ramifications of sharing their views and fear professional repercussions for disagreeing with their liberal faculty and administrative colleagues.
[How 'Social Justice' Undermines True Diversity]
Although Sarah Lawrence is proud of its extremely liberal bent, it turns out that I had a target on my back on my first day of teaching. I was told by various colleagues shortly after joining the community that I was a "diversity hire" because I was not an extreme progressive but an empirical social scientist who cares about facts and empirics and leans to the right. I could feel the derision and suspicion almost immediately from my colleagues, and relations deteriorated over time because I failed to virtue signal strongly enough to many. Working on the Sarah Lawrence campus began to feel like some uncomfortable high-school movie with powerful cliques and groups and me as the outcast. I would walk on campus and pass groups of faculty who would turn away as my views were regularly marginalized or ignored in various faculty and administrative settings.
It became unambiguously clear in 2018 that I became a persona non grata at the College after I wrote in The New York Times that I was concerned about the ideological imbalance of extracurricular programming at both Sarah Lawrence and around the country.
With that op-ed, virtually all of my social and professional relationships with other faculty and various leaders at the College disappeared. My colleagues essentially abandoned me and any defense of free speech; they wanted my views to disappear. The College president seemed taken aback despite my known work on viewpoint diversity, and a hostile and dangerous environment was allowed to develop around my family and me.
Bizarre Web Pages
I could feel the contempt everywhere. I was no longer asked to participate in alumni and public events; my writings and press mentions were not being promoted on the college's newsfeed, the few friendly colleagues that I had ceased communicating with me; I was excluded from college professional and social gatherings in which I had earlier taken part or had particular expertise and should have been invited; numerous emails went unanswered that were directly related to work; and faculty whom I barely knew posted nasty slanderous material online or created bizarre web pages about me.
[Diversity Requirement at UCLA Threatens Academic Freedom]
In fact, even before my op-ed appeared and explicitly becoming an outcast, Sarah Lawrence College paid only lip service to me and the idea of intellectual and viewpoint diversity.
Early in 2018, the College featured me in its magazine and highlighted my work on viewpoint diversity and the fact that my students – who are mostly liberal – attended a Trump rally so that they could see opposing views and escape their bubble. Moreover, I had regularly been talking about needing more viewpoint diversity campus, I often taught courses called "Polarization" and "Community and Civility," and my students even met with leading free speech advocates such as Jonathan Haidt. So it came as a total surprise when the president launched an initiative called "Difference in Dialogue" this academic year which was intended to be a "reflection of our commitment to diversity and inclusive excellence." However, the president never directly contacted me for any real feedback or asked me to have a hand in planning any of the events.
Sarah Lawrence is a small school, and if the school and its president were genuinely interested in real intellectual diversity, I would have been contacted, but I was not.
Pushing for Viewpoint Diversity
In short, my story reveals that questioning prevailing orthodoxies is professionally dangerous, and it is clear that Sarah Lawrence College – students, faculty, and administration – wanted little do with me once my ideas and intellectual questions came to the forefront and challenged the progressive monoculture. My future at Sarah Lawrence College will be a challenge, but I intend to push for real viewpoint diversity and will demand that the College actually live up to its stated history and storied past in support of freedom of expression.
[How to Stop the Censoring Mobs on Campus]
I share all of this because the same 2017 national aforementioned faculty survey shows that 90% of professors agree with the idea that, "university life requires that people with diverse viewpoints and perspectives encounter each other in an environment where they feel free to speak up and challenge each other."
While these stated values are laudable and are often espoused across higher education, they are not truly protected or exemplified for if they were, faculty and administrators would have stood up in support of my right to academic freedom and they simply did not. The punishing of dissident professors must stop.